It's impossible not to love Martha Stewart! She constantly inspires us with her discoveries, recipes and decorating ideas.  She recently teamed up with the MSC cruise company to build an itinerary inspired by her own discoveries in the Caribbean. We've experienced it, and here's why this trip should be next on your list!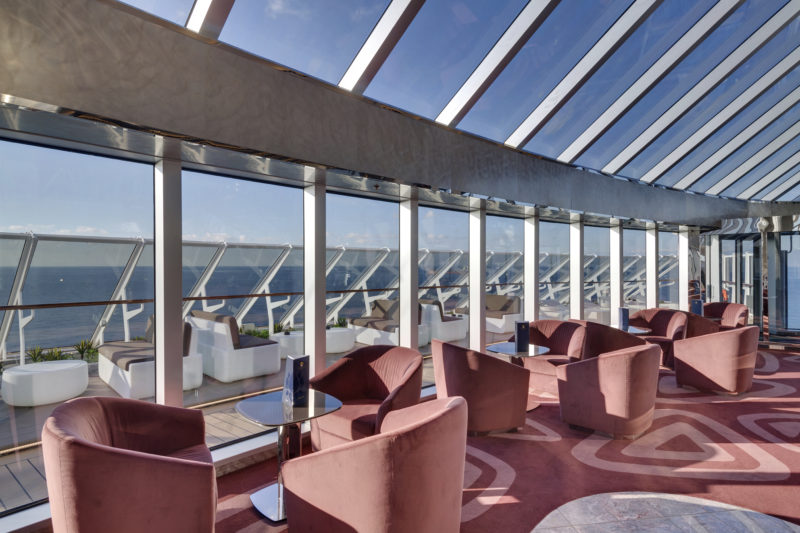 First, the Ship.
The MSC Seaside is a luxurious ship that can accommodate more than 5,000 people. Several observation decks are available and the rooms are very comfortable (very, very comfortable).  The rooms are available in different sizes and able to accommodate couples as well as families. Obviously, a cruise with Martha Stewart involves good food, right? A few à la carte restaurants are available including a delicious steakhouse, and the buffet doesn't disappoint either. Finally, the champagne bar is a luxury that you need to experience.
What is the Martha Cruise?
The businesswoman is in love with the Caribbean, has created a perfect route based on her favorite places. When you embark on Martha's Cruise, you select from a choice of excursions tailored by the lifestyle guru.  They include her gastronomic favorites on the island of Puerto Rico or a foray into the world of medicinal plants in Nassau. We follow her advice without asking too many questions, because we have so much faith in her! There is also the possibility of choosing an itinerary that travels to the Cayman Islands as well as Jamaica.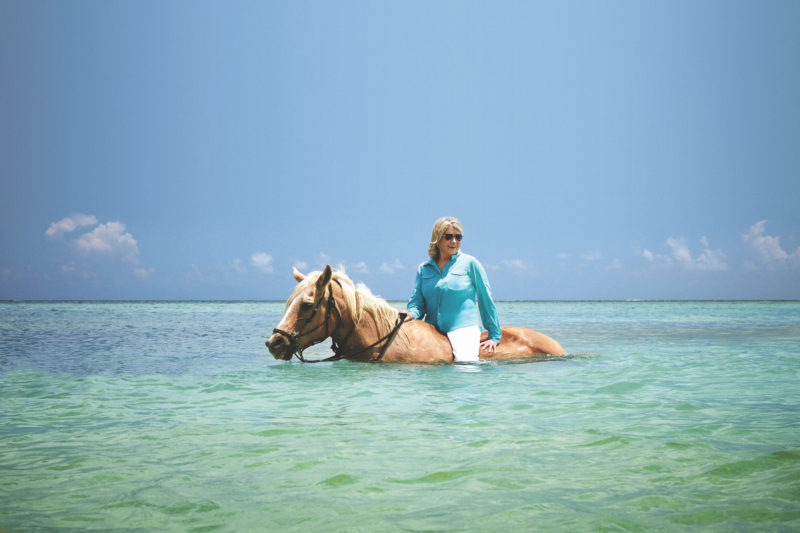 The Little Extras
In addition to the champagne bar and good restaurants, we highly recommend taking a look at the Yacht Club section, a more VIP area that offers a private à la carte restaurant, an open bar, a private pool area and concierge service available at all times. This section amazed us and definitely makes us want to go on a cruise more often!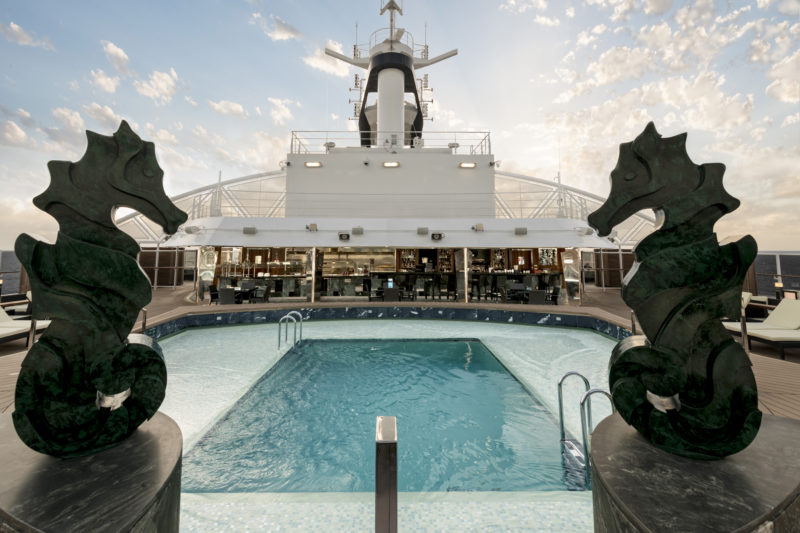 Finally, keep in mind that the MSC Seaside also offers a long list of activities on board (arcade, casino, shows) as well as a truly impressive pool for children. We also made time to take a little tour of the spa and enjoy a treatment. Why don't you bring us with you on your next cruise?