If you are looking for a winter escape that embodies the word hidden gem, put St. Kitts on the top of your bucket list. From the moment that you walk off of the plane or ship, depending on your mode of transportation, you will be swept away by the place and the people.
We call St. Kitts a hidden gem because it isn't on everyone's radar. Tourism is relatively new to the island, best known as a sugar producer. The government officially closed the remaining cane fields and sugar factory in 2005 and tourism has become an important part of the economy. Sugar still remains a part of the history of St. Kitts, and you will see old sugar mills dotted along the hillside.
St. Kitts won't stay a hidden gem for long. Prior to COVID, the island, along with it's sister Island Nevis, peaked at approximately 1.27 million visitors a year (source: dataworldbank.org). Now is the time to visit the island – it is an unspoiled paradise and part of our latest travel series.
Before You Go
When you plan your trip if you are flying into the country, ensure that you have a valid passport. As a rule, to leave and get back into Canada, your passport needs to be valid for at least six months from the time you depart St. Kitts.
You are required to fill out a Immigration and Customs ED Form before you arrive. You will be issued a receipt with a QR code that you will have to provide to immigration and customs when you arrive in St. Kitts. Finally, you also need to have a return flight booked and may be asked to show the ticket. COVID testing and proof of vaccination are no longer required.
When you pack, don't forget your sunscreen – the sun is strong and you will need to reapply. Bring mosquito repellant – like all of North America, there are mosquitos. Many restaurants have a supply on-hand, but it is good planning if you are going for a walk in the evening to use the repellant before you leave.
DIVINE Tip: Always keep your passport up to date. If your passport is expiring in a year where you are planning travel anywhere, put a reminder in your calendar to apply for a new passport 7 months before it expires so that you can travel without any worry.
Flying to St. Kitts
If you are based in Canada, there is one direct flight weekly on Air Canada until the end of April 2023 on Saturdays only. You can also fly from Toronto on American Airlines with a brief layover in Miami. The flying time to St. Kitts (direct) is approximately 4 hours and 45 minutes, with a flight of just over 5 hours return.
Flights arrive at Robert Llewellyn Bradshaw International Airport (SKB). This is a small airport without jetways. You have to exit flights via stairs – something to consider if you have mobility issues. Speak to a travel agent for advice before booking your trip.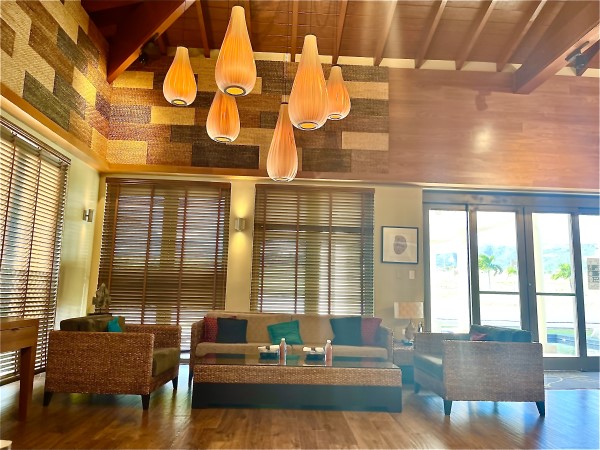 If you are traveling by airline to St. Kitts, and you have the budget, Kayanjet is a delightful way to make your arrival and departure feel first class, even if you fly economy. The lounge is located adjacent to the airport terminal. You will be whisked from the aircraft to the exclusive KayanJet lounge. Enjoy delicious food and beverages while their representatives handle your arrival/check-in and your luggage.
By Cruise Ship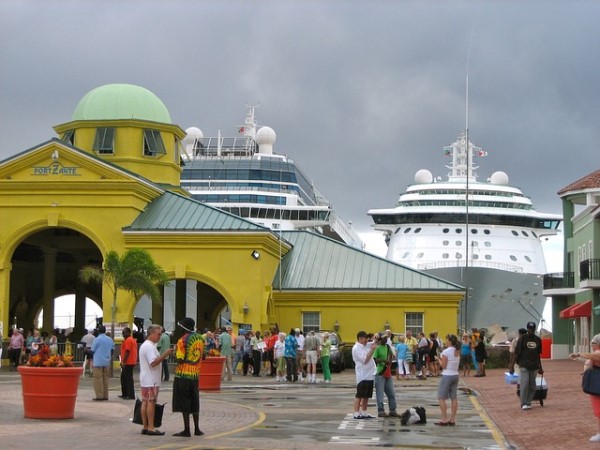 Cruise ship lines like Royal Caribbean, Carnival, Holland America and Celebrity arrive at Basseterre, the capital of St. Kitts, as part of their Southern and Eastern Caribbean itineraries. The colourful port is home to an array of shops and restaurants. You can easily book tours with your cruise operator or there are tours available at the port. Check your departure time because cruise ships will leave without you if you are late getting back.
Getting Around
Taxis are readily available but unlike Canada, they are not metered, they are flat rate. Find out if they are quoting in E.C. (Eastern Caribbean) or U.S. dollars. There is a 50% surcharge between 10 PM and 6 AM. Car rentals are also available. If you are visiting Nevis, water taxis and ferries are the way to go.
Now you know how to get to St. Kitts. We will also share everything that you need to know about where to stay and where to play in this island paradise.