We are spending more time at home than ever before, so making it a space that you love is important. Kitchens and bathrooms are always the focal point of interior design and finishing touches matter. Whether you are looking for a calm oasis in your bathroom or are reimagining your kitchen, the right fixtures can make a big difference to the overall aesthetic of your room. Natural organic designs are becoming more popular, but many people are also looking for luxury. We took a look at five key trends and the perfect finishing touches for your kitchen and bathroom.
Creativity in the Kitchen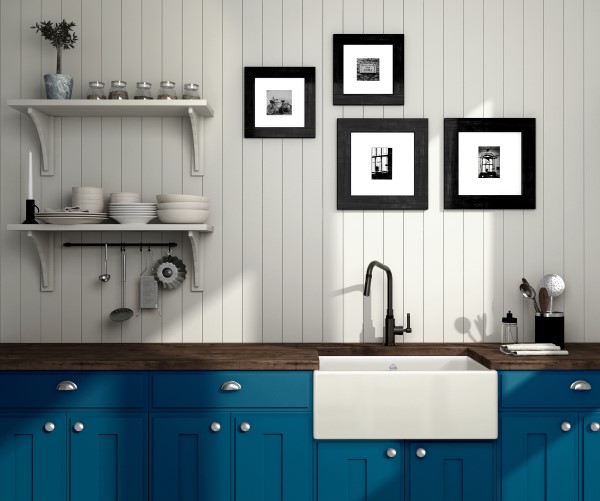 The kitchen is the heart of the home. There are many people that love a modern, minimalist look in the kitchen, but others want their kitchen to have more character. This kitchen has a country feel but with modern finishes and without the kitsch. The open shelves make the kitchen feel airy and the framed photographs are a special detail that gives the room a focal point.
Finishing Touches: House of Rohl's Campo Collection Pull-Down Kitchen Faucet in matte black matches the framed photographs perfectly. The clean lines of the faucet add that modern touch to the kitchen.
Bathrooms (and Bathtubs) that Make a Statement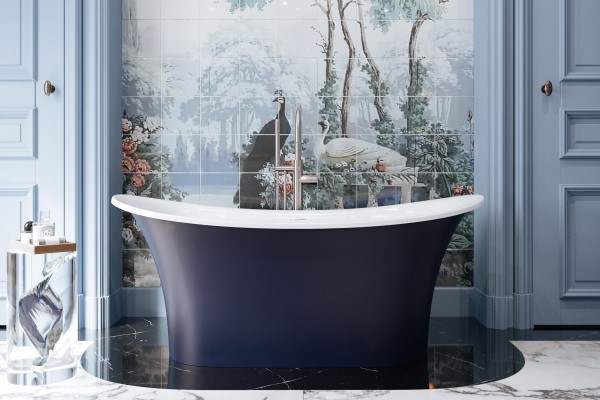 Just like some people do not want minimalism in their kitchen, others feel the same way about their bathrooms. The artwork in this bathroom stands out and has that old-world, glamour. You will feel like you are in a fine, European hotel. This artfully traditional bathroom also gives off old Hollywood vibes. It is for the homeowner that isn't afraid to make a bold statement in their master bath.
Finishing Touches: The Victoria + Albert Toulouse bathtub grounds the ornate artwork with the rich colour. The blue is regal, and the deep bateau bath will let you soak in style.
Matte Black and Brushed Gold Fixtures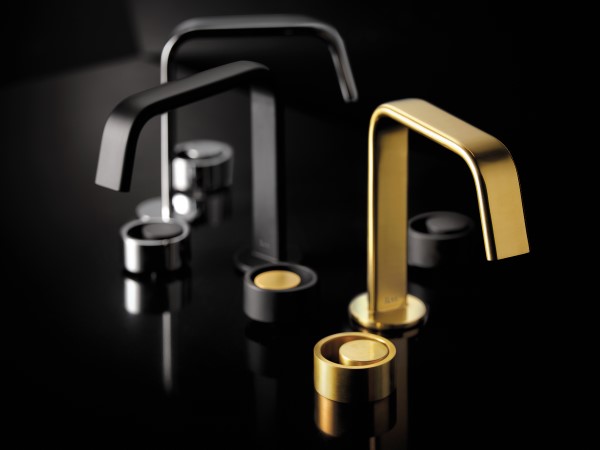 Shiny fixtures have not been as popular for kitchens and bathrooms in recent years. While stainless steel and brushed chrome are classics, more and more homeowners are using matte black and brushed gold like ROHL's Eclissi collection pictured above. Matte black is simple and elegant and works with every colour scheme. Brushed gold gives your room a more opulent feel and a softer look.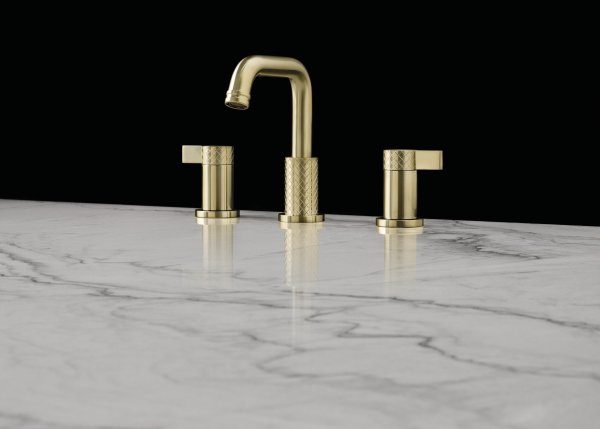 Finishing Touches: Texture gives fixtures more visual interest and will be that one small touch that helps elevate the look of your kitchen or bathroom. The fine crosshatching on ROHL's The Tenerife Bath Collection is that subtle detail that this fixture needs.
Transitional Kitchens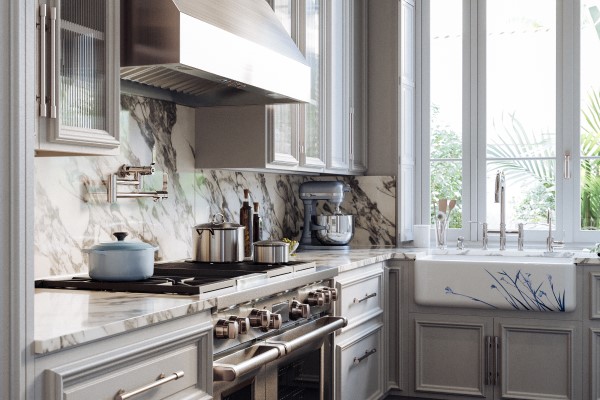 Many people love the blend of contemporary and traditional design that a transitional kitchen has. A kitchen that is well organized, with uncluttered countertops is always on trend. The white marble and stainless steel elements are modern, but not stark.
Finishing Touches: Perrin & Rowe's Armstrong Faucet brings that hint of classic design into the kitchen. The addition of the pot filler will appeal to the chefs in the family.
Touchless Faucets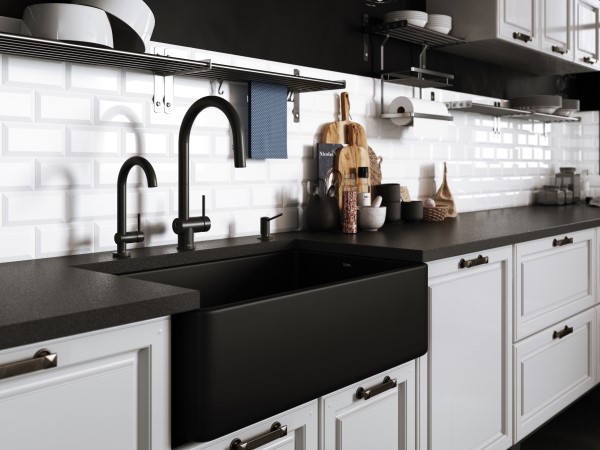 Finally, more homeowners are going to want to install classic faucets that are touchless like Riobel's Touchless Kitchen Faucet with Spray. It is much more hygienic for cooking for general cleaning. Touchless faucets will never go out of style.