Toronto goes through a beautiful transformation in autumn. The leaves on the trees change colours, the air becomes crisp and fresh, and the city comes alive with many exciting events. This vibrant, dynamic, and world-class city welcomes over 27.5 million visitors annually.
One can visit lovely parks and join guided tours to see the colourful leaves, explore the world of arts and culture, and taste delicious autumn foods. Toronto turns into a magical place during the fall, making it a perfect destination to experience the wonders of this season.
Toronto is an exceptional place to visit in the fall season, offering travelers a unique and memorable experience.
Exploring Toronto's Fall Foliage
Toronto's green spaces are renowned for their stunning foliage displays during the fall season. High Park, the city's largest public park, becomes a tapestry of reds, yellows, and oranges as the leaves change. A stroll along the many trails, especially around Grenadier Pond, provides a serene escape from the city's hustle and bustle.
Visitors can climb the Jamie Bell Adventure Playground's hill for a more panoramic view, which offers breathtaking views of the city's autumn beauty. Another hidden gem is the Toronto Islands, just a short ferry ride from the downtown core. The island's various parks and beaches surround a symphony of fall colours.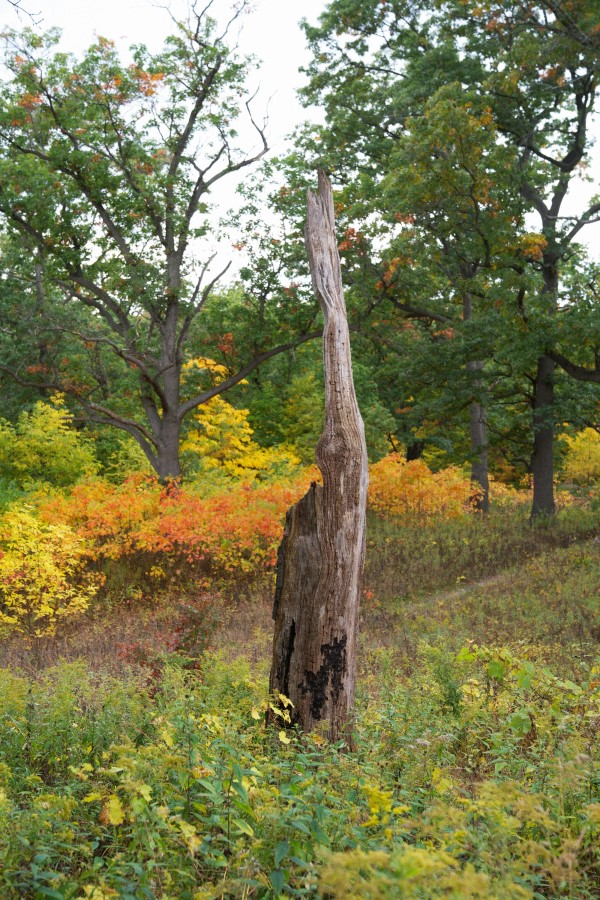 Autumn Arts and Culture
With temperatures dropping, Toronto's cultural scene heats up. The city boasts diverse theaters, galleries, and museums to explore. One highlight is the Royal Ontario Museum (ROM), where visitors can immerse themselves in world-class exhibitions. The fall season often brings new exhibits, making it an ideal time to visit and appreciate Toronto's largest museum.
For those seeking live performances, the Toronto Symphony Orchestra and various theatres throughout the city host various concerts and shows. There's something for every cultural palate from classical music to cutting-edge theatre productions.
Check schedules and book tickets to secure seats at one of these captivating performances. Art enthusiasts should also explore the Distillery District, a historic area transformed into a hub for artists and creators.
Casinos in the Toronto area are known for offering a wide range of games and entertainment options. Visitors to these establishments can find various gaming activities, including slot machines and card games. People who go to the casinos can also enjoy dining at nice restaurants and watching live shows. But if one isn't in Toronto they can still enjoy the casino experience using Ontario online casinos.
Fashion In Toronto
In Toronto, when autumn arrives, the city's fashion scene gets a makeover. Just like the leaves changing colours, people start dressing differently. For those looking to shop for the latest fall styles, there are some cool places to check out.
Queen Street West has everything from high end shops and thrift stores, making it a great spot to update your fall wardrobe. The Distillery District has cobblestone streets and crafty shops. Kensington Market has a relaxed vibe and is excellent for finding vintage items and clothes made by local artists.
Toronto has its own local fashion scene too. Toronto Fashion Week showcases the best of Canadian fashion. It's a cool event for fashion enthusiasts.
The Toronto International Film Festival (TIFF), let you see famous Hollywood stars in person and check out their stylish outfits. But if you prefer something more personal, Toronto has many small shops and local designers who create clothing that reflect the city's mix of cultures.
Navigating Toronto's fall weather can be tricky, so knowing how to dress is important. People will need a good jacket like a trench coat or a leather bomber because mornings and evenings can get chilly. Layering up with sweaters, scarves, and long-sleeved shirts will help you stay warm. Mixing different fabrics and colours updates your wardrobe.
Essential Tips for Navigating the City In Fall
The best way for people to get around the city in the fall is by using the TTC. Not only it is cost-effective but also better for the environment. Think about buying a multi-day pass or a Presto card that gives you unlimited access to buses, streetcars, and the subway.
To avoid crowded commutes, plan your trips during off-peak hours when buses and trains are less crowded, ensuring a more comfortable and enjoyable journey.
Fall weather can be unpredictable, so people need to be prepared for surprises. You should pack an umbrella, a lightweight waterproof jacket, and some layers to stay warm. Sturdy, waterproof footwear is a must, especially if they plan on exploring parks or outdoor attractions.
Fall is a popular season for tourists and locals. You should research the ideal times to visit popular tourist destinations to get the most out of your time in the city. Typically, weekdays and early mornings offer a less crowded experience, letting you enjoy the stunning parks, gardens, and landmarks without the distractions of large crowds.
Cozying Up in Toronto
When the weather turns chilly, people often seek a comfortable spot to relax and unwind in Toronto. The city has delightful cafes, bookstores, and libraries where you can enjoy a warm beverage and a good book.
One such popular location is the flagship bookstore Indigo at Bay and Bloor, known for its selection of the latest titles, lifestyle selection and author events.
Toronto's wine bars and pubs offer an ideal ambiance for a cozy evening for those searching for a more intimate setting. Guests can indulge in a glass of local wine or a craft beer by the fireplace, relishing the season's comfort.
Toronto boasts numerous spa retreats that allow individuals to pamper themselves and escape the brisk autumn weather. Visitors can enjoy massages, facials, and other wellness treatments, all while surrounded by a soothing and tranquil atmosphere.