Thanksgiving dinner encompasses a cornucopia of flavours. Whether a large gathering or an intimate dinner, the holiday is the chance to do what you do best with a traditional turkey. Or, tweak that turkey dinner with a new side dish or two. Often, so much thought is put into the food but the other key to a wonderful meal is the wine a divine hostess chooses. This is the fun part, because turkey is so flexible; it likes sparkling, white, red and rosé wines. With so many different varietals and wine styles, it's possible to feel a little challenged in the choice department.  Here are several wine suggestions to get your Thanksgiving off to the right start.


Sparkling Wine
A festive bottle of bubbly can take guests through the entire meal. The refreshing aspect of bubbles acts as a palate cleanser with virtually all dishes. Look for wine styles that have a creamy texture to the bubbles and toasty, spicy flavours to complement the roasted turkey.

Suggested Wine: Jackson Triggs Proprietors' Reserve
White Wine
A popular varietal, chardonnay can be oak-aged or un-oaked; for a Thanksgiving turkey, a well balanced, medium bodied, smooth white that has spent a little time barrel ageing is a perfect all 'rounder. With vanilla and spice notes from the oak, this style of wine is sure to complement dark and white meat alongside dishes like creamy mashed potatoes or traditional butternut squash accented with cinnamon and pecans. A traditional herbed bread stuffing will not be overpowered by the wine.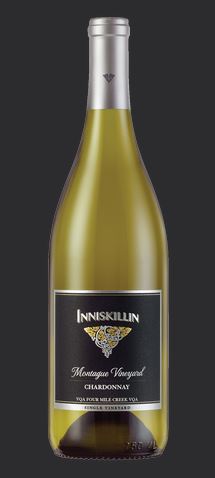 Suggested Wine: Inniskillan Montague Vineyard Chardonnay
Red Wine
The lighter, fruitier styles of pinot noir can take the weight and fattiness of dark meat, yet still pair wonderfully with the roasted richness of turkey breast. The fruitiness of the pinot noir has affinities to side dishes like earthy roast beets, sautéed mushrooms and roasted red peppers. Full flavoured stuffing with sausage and cranberries gets a boost in the flavor department with the fruit and acid balance of the pinot noir. Spice elements from the barrel ageing will pair with most herbs.

Rosé 
A rosé with ripe, sweet, berry fruit flavours and refreshing acidity can bridge the divide of the red vs. white wine camp while complementing a wide range of side dishes with a roasted turkey. A chestnut-cherry-sage stuffing pairs with either a rosé or fruit-forward red. Typically, the wines are usually a blend of several different grape varietals.

Suggested wine
: Connect Rosé, a Cabernet Franc Rosé from Niagara's
Southbrook Winery
, is a crowd pleaser. It's also a certified organic wine!
Patricia Noonan is a freelance food-wine-spirits writer.  She thinks about food and what to pair it with for most of her waking hours. Spirits Critic for www.vintageassememnts.com, Patricia is also a part-time professor at George Brown College, Centre for Hospitality, in Toronto.