Barbie the Movie will roll out the pink carpet, debuting in theatres on July 21st. The excitement around this release has been palpable since the production of the movie gained momentum with the casting of Margot Robbie in the titular role and Canadian favourite, Ryan Gosling as Ken. The movie, first announced in 2009, has inspired a wave of Barbiecore with people around the world starting to "think pink".
Barbiecore is a vibrant trend which is all about pink. But Barbiecore is also about presenting a infectious positive, confident, attitude. Whether you want to channel Barbie's fashion or makeup, you can find inspiration on Pinterest, Instagram or now Threads. Barbiecore is a fun trend that doesn't seem to to be going anywhere, but we expect it to peak this year with the release of the movie.
Many brands have entered into licensing agreements with Mattel, Barbie's parent company to create some of the most fashionable launches ever seen outside of the Malibu Dream House. Here are some of our favourite collections out for a limited time:
Gap × Barbie™ Adult Puff Sleeve Icon Denim Jacket – $119.95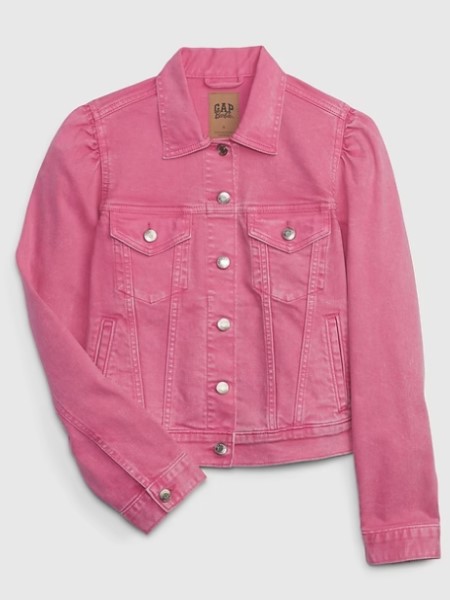 This super-cute denim jacket from Gap X Barbie™ lets you show-off your love for Barbiecore in an unexpected way. The jacket has a feminine design that will be in-fashion long after the movie leaves the theatre. Wear this with blue denim and you won't look like you are wearing a Canadian tuxedo. It will work with your favourite summer dress or white shorts too.
Buy Now

Barbie™ x ALDO Barbiestessy Pump – Stiletto Heel – $140.00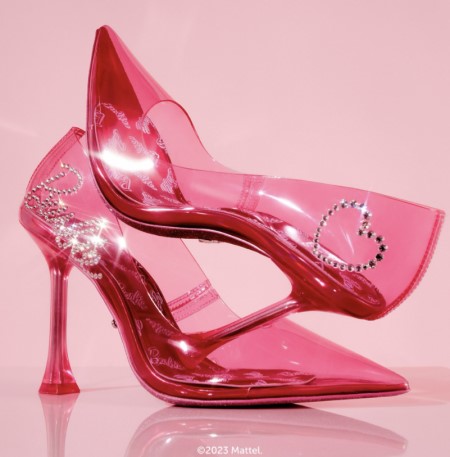 These translucent pink stilettos are the ultimate in Barbiecore style. Collectors will love the rhinestone Barbie signature on the shoes. Wear them or decorate your Barbie-themed closet with the gorgeous heels. If you do decide to wear them, they come with ALDO's Pillow Walk technology so you will be comfortable (or as comfortable as heels can be).
Buy Now

Barbie™ x Unique Vintage Pink Stripe Barbie™ Icon Flare Dress – $145.00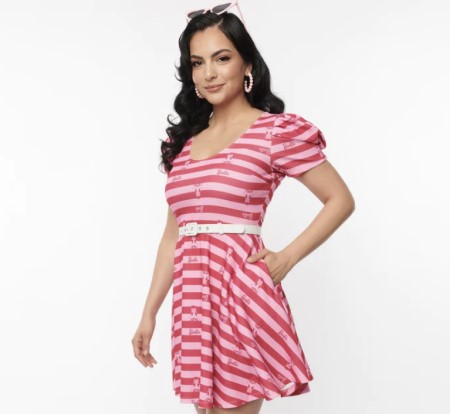 We love this retro-Barbie dress from Unique Vintage. The striped pink knit fabric features a Barbie logos and Barbie silhouettes throughout. The puffed sleeves and cute white belt complete the look. Pair the dress cat's eye sunglasses like the model did and you will look every inch the retro Barbie fashionista. This is an inclusive way to enjoy Barbie gear coming in sizes form XS-5X.
Buy Now

Barbie™ x Kitsch Collector's Bundle – $172.00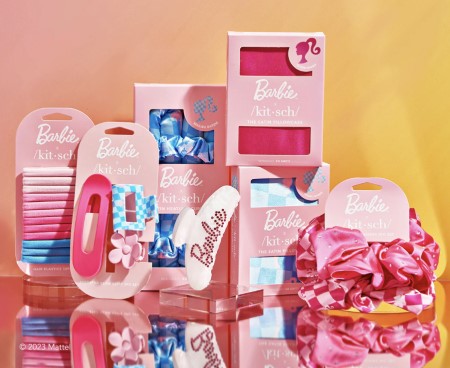 You'll feel Made-In-Malibu with the Barbie x Kitsch Collection, a selection of hair accessories and pillowcases that collectors will love. The collection has hair ties, brunch scrunchies, claw clips which are on-trend now, a heatless curling set and luxurious satin pillowcases that will help keep your hair looking Barbie smooth and prevent those un-Barbie like creases on your face.
Buy Now

Urban Planet x Barbie™ Pink Keychain Quilted Mini Backpack – $12.00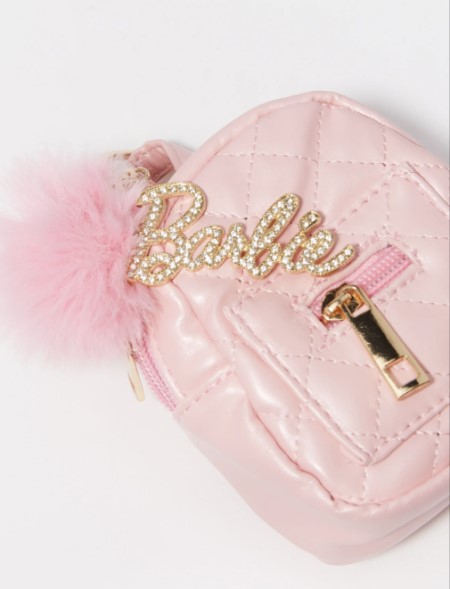 If you love Barbie and but you aren't ready to wear your heart (or Barbie) on your sleeve, this little bag will do the trick. This backpack features a Barbie keychain, quilted material, mini straps, mini handle, mini front zipper compartment, and zipper closure. It's fashionable is perfect for Barbiecore-lovers who like a softer pink.
Buy Now

NYX Professional Makeup Barbie The Movie Collection: It's a Barbie Party Mini Eyeshadow Palette – $20.00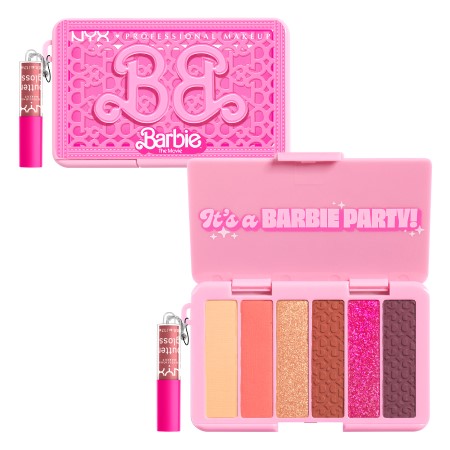 The It's a Barbie Party Mini Eyeshadow Palette is credit card sized with a collectible mini butter gloss attached! It is perfect for Malibu getaways with your Ken. We love the wearable, summery shades with the pop of Barbie pink and the adorable packaging.
Buy Now