Jaymes White is welcoming audiences to one of Toronto's last remaining Victorian-era homes to participate in "The Eatonville Farmhouse Séance." The professional mind-reader, memory expert, and performer has been conducting Victorian-style séances since 2015. Back in Toronto for the Halloween spooktacular for the first time since "The Beverley Street Séance" in 2019, White brings the trademark thrills and chills to the event.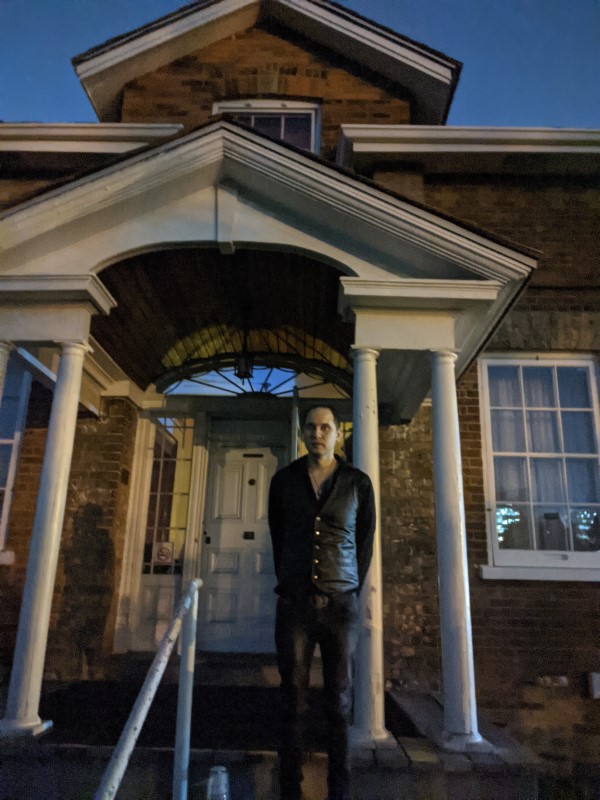 A Jaymes White séance has several elements that make them special. White is adept at creating an atmosphere of comfortable terror. Enough to give you nightmares, but not so much that you will never sleep with the lights out again. The Eatonville Farmhouse has a dark history, making it the perfect location for a supernatural gathering. White sets the stage by giving you the background, encouraging participation and taking you through the house, room by room. The settings are always perfect, and this 1870's farmhouse was no different. The unexplained happenings keep fans coming back for more year after year. Even skeptics turn into believers with the number of unexplained phenomena that occur at each of the séances.
The tension at The Eatonville Farmhouse Séance was palpable and added to the spooky atmosphere. We were in the first group of people attending and White proved that he had not lost his touch. Unexplainable events happened throughout the evening. People became more nervous, but also more willing to explore and participate which White feeds off of. This is one event where smaller groups add to the action. There are enough people to keep it interesting but not so many that you felt unsafe in our new pandemic reality.
White always allows the attendees to draw their own conclusions while keeping the action going. The location is interesting – it's in the middle of Etobicoke across from an apartment building, but still feels secluded. There is a field on one side leading into a grove of trees. The appearance of a coyote at the end of the night startled everyone. As he joined his pack, you could hear them howling at the moon. It was the perfect ending to a very haunting evening.
How to Get the Most Out of the Séance:
Read the email that is sent to you about how to prepare including the COVID-19 protocols
Be on time – late arrivals will not be permitted. Map out the meeting location ahead of time and be there fifteen minutes early
Have an open mind – you don't have to believe, but for one night, suspend disbelief
Participate and don't be afraid to speak up
Avoid spoilers. Tell people if you enjoyed it but don't tell them exactly what happens. Plus, every séance is a different experience
Book your tickets in advance
The Details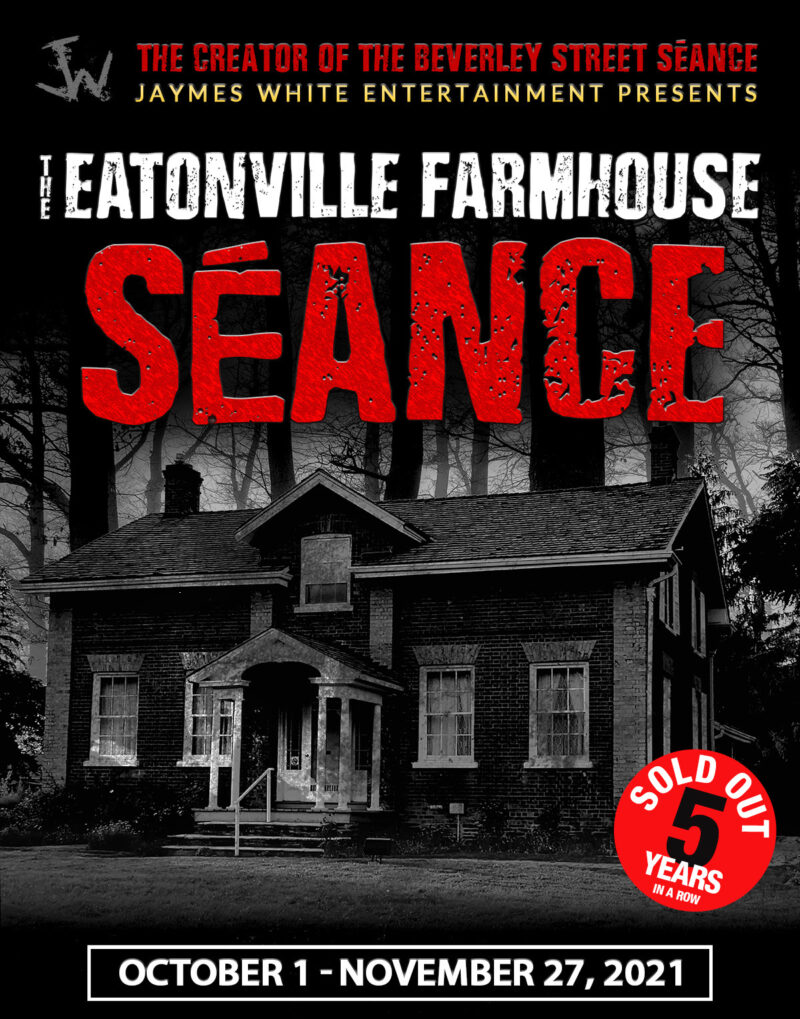 Dates: October 1st – November 27th, 2021
Duration: Approximately 2 hours
Group Size: 13-16 people
Price: $66.66 per person (Private group up to 10 ppl – save 20%)
COVID-19 Protocols are in place. Mandatory face coverings at all times when indoors and in close proximity with other guests.
For more information and to buy tickets, visit jaymeswhite.com