Gustav Klimt is a 19th century Austrian artist known for his glitzy, dramatic gold-leaf enhanced paintings. His most famous, The Kiss, has been reproduced on everything from wall-hangings to coasters to mouse pads and more. He is the latest artist to have his own "Immersive Exhibit" – Immersive Klimt – which opened in October. The exhibit boasts 500,000 square feet of projections, 60,600 frames of video and 90,000,000 pixels. Here is what you need to know before you visit Immersive Klimt:
Where is it?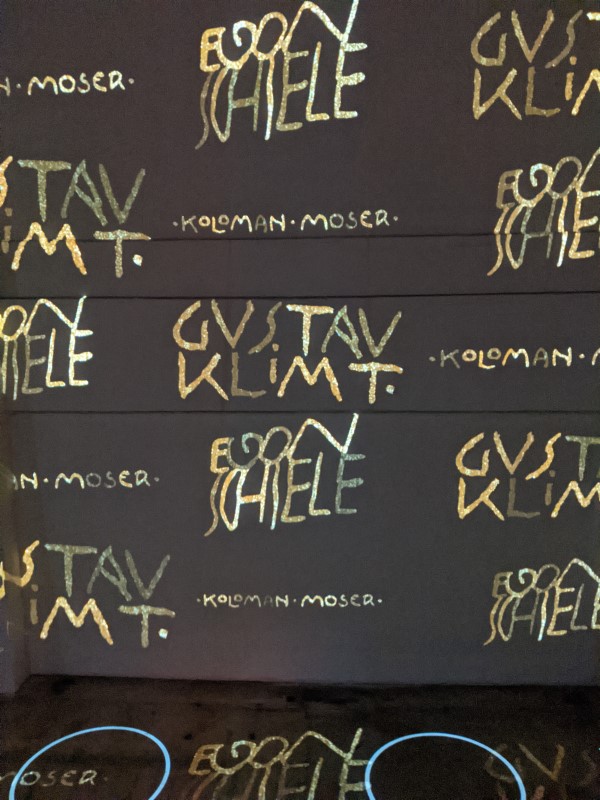 1 Yonge Street in Toronto, Ontario. If you are traveling to Boston or Phoenix, you will also find exhibits there.
What is it?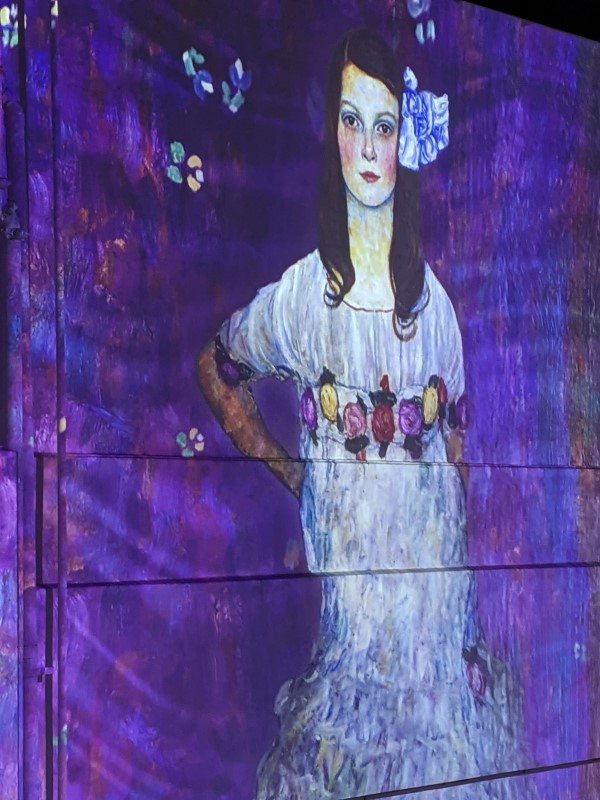 From the website:
"Immersive Klimt was created by the world-renowned master of digital art, Italy's Massimiliano Siccardi, who for 30 years has been pioneering immersive exhibits in Europe. His Immersive Van Gogh Exhibit produced by Lighthouse Immersive has been seen by over 3 million visitors in North America.
A rebel, genius and legend – Gustav Klimt explored and expressed colours, shapes and patterns without inhibition or limitation. And now you can step inside his electrifying world and be swept away!
From the streets of Imperial Vienna to the natural world of water lilies, vibrant blooms and mermaids, to his acclaimed Golden Phase, lose yourself in the vivid imagery and bold colours of Immersive Klimt!"
Basically, you will be surrounded by the artist's works which are brought to life through music and animation on a large scale.
What will I find there?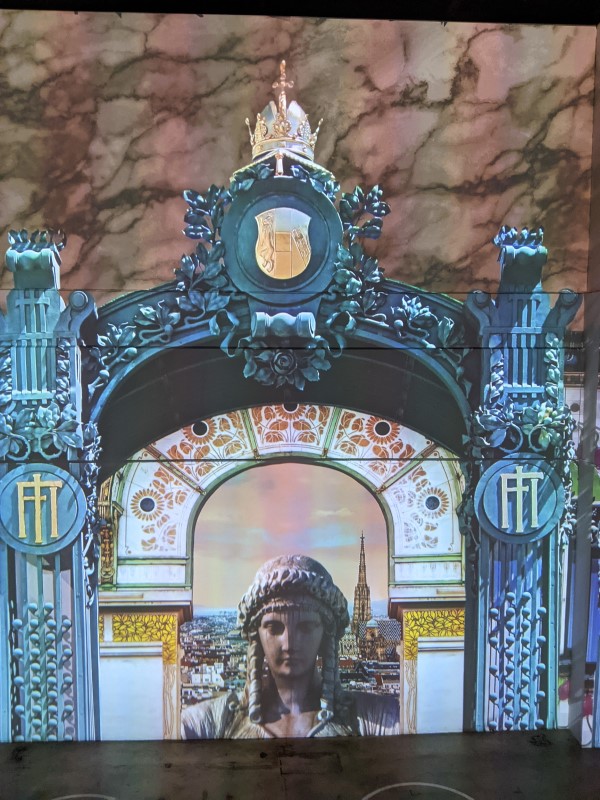 As the title states, you will be immersed into the world of Klimt. The "show" itself is approximately 40 minutes in length and you can stay for basically as long as you like. The experience will repeat itself on a loop.
There are large circles on the floor for social distancing. Find an empty one and you can stand (or sit) and watch the beauty as Klimt's art seemingly comes to life. There is also a staircase in the middle of the room. Stay in your circle for the first full experience and then view it for a few minutes again from the vantage point at the top of the staircase. They ask that you only stay on the platform for five minutes.
Here are some tips to get the most out of the experience: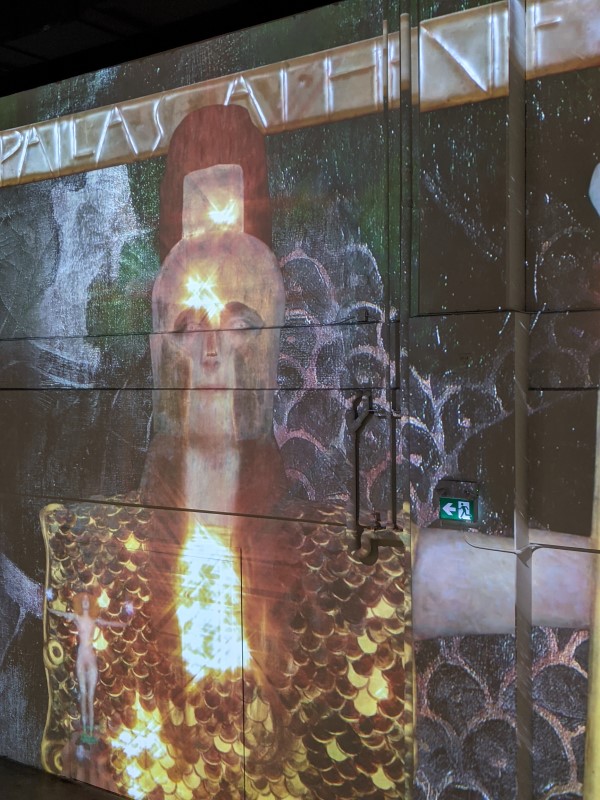 Book your tickets in advance so that you can get the date and time that you want before Immersive Klimt leaves Toronto.
Understand your ticket options. There are three (not including children's tickets): 1) Basic: Timed Entry – you have to use this on the day/time indicated on the ticket and you can either stand or sit on the floor, 2) Premium – you can arrive up to one hour before or after your start time (subject to experience hours). You also receive a cushion rental so that you can sit on the floor in comfort and a limited-edition poster. 3) VIP Tickets – priority access and admission. You also get to keep the Klimt cushion, receive the same poster as the Premium ticket and you also receive a VIP Souvenir Laminate.
Tickets range in price from $39.98-$109.99 depending on the time of day that you go and the type of ticket that you select.
Look for discount codes before you purchase your ticket. You just may find one.
Don't bring food or drinks inside.
Follow the rules. Let other people enjoy the vantage point at the top of the stairs.
Don't use flash photography – take photos, but it's disruptive.
Final Thoughts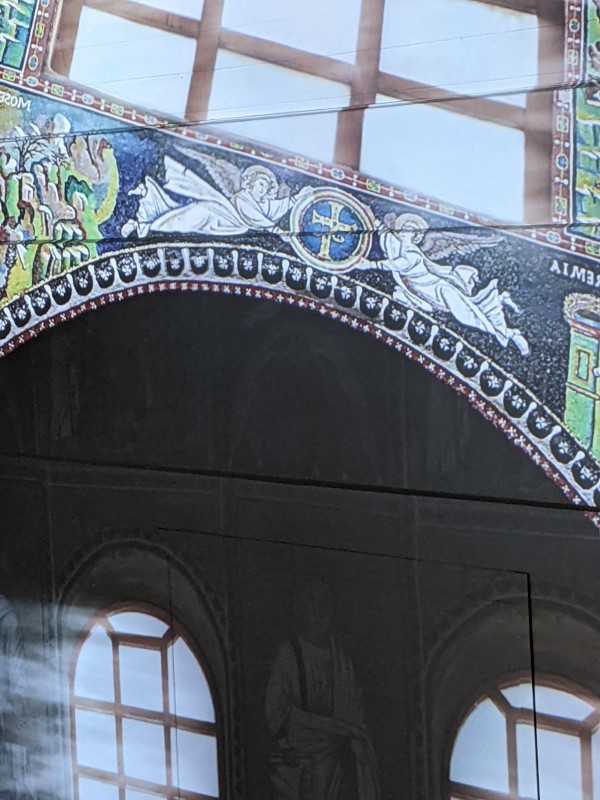 I loved the experience BUT, I am also a big fan of Klimt. The animation and the level of work involved in the Immersive show is impressive. If you were a fan of Immersive Van Gogh, then Immersive Klimt will be a must see for you, although you may find it has a familiar feel. If you are an art aficionado who believes in the purity of art then you likely will not enjoy this experience.
If you have never attended an Immersive experience like this before, remember, you aren't going to walk away with a great deal of knowledge about the artist. There are several screens before you enter the main area that give you a little bit of background, but you won't get any in-depth information.
You will be entertained and awestruck at the scale of Immersive Klimt. It is about appreciating art, but not necessarily the artist. Think of it as "art"ertainment. I bought the basic ticket – unless you really can't make it somewhere on time or you need to sit, the basic ticket is all that you need.
For more information, visit immersiveklimt.com/toronto/
It has been extended in Toronto to the end of April.