Halifax born Cindy Sampson has a hit show, Global's Private Eyes where she plays wise-cracking PI Angie Everett. But, she isn't one to rest on her laurels. In addition to acting, she has taken the helm and directed too. If she wasn't busy enough, the fashionable Canadian actress has made giving back a priority during the pandemic a priority. She partnered with online auction event, Designing Minds to raise money for Holland Bloorview Kids Rehabilitation Hospital and New Start Foundation for Addiction and Mental Health.
Sampson is in good company. Over 40 notable names in fashion, arts, entertainment, sports, and business have collaborated to raise funds for  Designing Minds, including Sasha Exeter, Tara Spencer Nairn, Suzanne Rogers, Lauren Lee Smith, with top designer brands like David Dixon, Lesley Hampton, NARCES and JENNY BIRD. All proceeds from Designing Minds will benefit and provide funding for initiatives and programs to support child and youth mental health initiatives within Holland Bloorview's Facing Your Fears program and the New Start Digital Youth Intensive Outpatient Program (IOP), which benefits youth across Canada.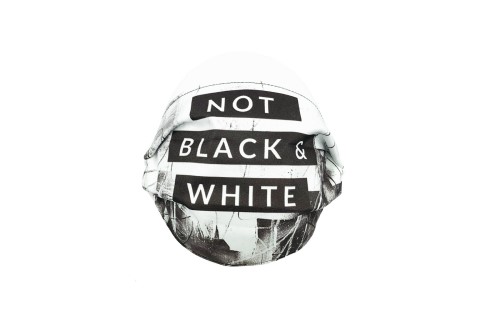 We spoke with Sampson recently to find out more about why she decided to support Designing Minds, what it was like to collab with Nadia Lloyd and to find out what was next for the popular actress.
Why did you decide to support Designing Minds?
Anything to help others or raise awareness. It has been quite the challenging year, and it feels so great to come together as a community and do ANYTHING positive. Also, what a great idea to celebrate all these talented Canadian designers AND raise money for such an important cause. I'll definitely be bidding on all the beautiful collabs!
People have been struggling with the lockdown – especially young people. How have you stayed positive?
Staying positive is such a battle when there is so much heartbreak swirling around us and yet it is imperative for mental health. So many people are struggling, and we all have to work together to help. I was fortunate enough to work during the pandemic, but haven't seen my family in over a year, so that has been hard. I've learned to appreciate the small, simple things in life, walks in nature, baking, reading. I also spend time researching future trip destinations on the internet!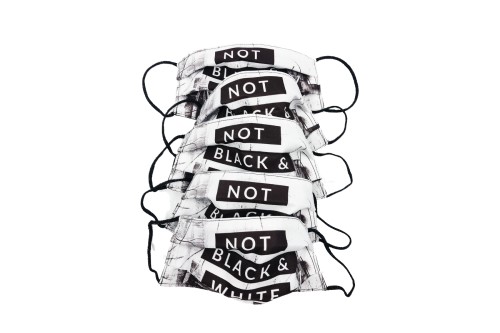 You are very fashionable. How different was it to enjoy fashion versus being part of the process partnering with Nadia Lloyd?
Nadia Lloyd is an absolute force, and I am very honored to be on her team. It was really interesting to be part of the idea/inspiration process, and I also get to enjoy the fashion of her creative brilliance! Check out all her amazing designs at nadialloyd.com
If you could design your perfect outfit, what would it look like?
For casual: a flowy, oversized dress and a perfect summer hat.
For an occasion: I absolutely love a power suit, but with an edgy/fun twist to jazz it up.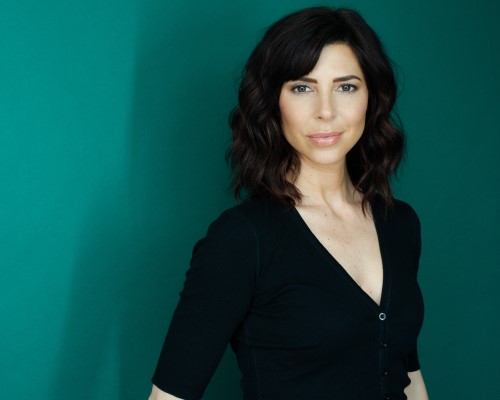 Switching over to Private Eyes, you not only star on the show, but you directed an episode as well. Which is more challenging? Is your goal to direct more in the future?
They are both challenging in different ways, both positions of immense pressure to not let everyone down. However, after so many years, playing Angie Everett is easier and more enjoyable than ever. Directing is a new and exciting challenge, and I will definitely be pursuing it further. It's a great lateral move in an industry that I have been a part of for over 20 years; also a relevant shift as we strive to put more women in the director or producer's chair.
What is next for you?
Well, it's almost May, so my vegetable garden is about to be my main priority, haha!
Watch Private Eyes on globaltv.com.