On November 4th, two young fashionistas debuted their own 22-piece collection at Galerie Gora, in Montreal.  Marilyne Bertrand and Laurence Martin, were inspired by trends seen all over the runways this fall. Their mission was to create a brand that stands for self-confidence and Bertrand la ligne was born. From bold patterns to impeccably woven textures, these hand crafted pieces are not for the faint of heart. Their signature piece, the "funky blazer", is a top priority for this up and coming brand.
Menswear has been dominating the trends this season and blazers have become a staple in everyone's wardrobe. From business casual to party essential, the street-style look has never been more versatile. Bertrand la ligne has effortlessly redefined the way we look at outerwear, as they pull-together the 80's trend of stand-out shoulder accents with to bold patterns and textures.   We had a chance to speak with the designers, Marilyne and Laurence and find out more about their brand.
What drove you to pursue a career in fashion?
Marilyne: I learned branding and graphic design at a well-known fashion school.  This gave me the urge to be creative. I would even say it was a quest for identity. Two years ago I decided to set goals for myself with the belief that I could accomplish anything that I put my mind to. I decided I wanted to surround myself with like-minded individuals and started looking for the perfect team. I eventually found Laurence who studied Fashion Design at CEGEP Marie-Victorin.  She was the perfect person for the team.
What motivated you to start Bertrand la ligne?
Marilyne: My grandfather, Pierre Bertrand, was a fashion designer, operating out of Chabanel, and collection 01 is inspired by his 80's pieces. My parents kept some of his designs and eventually gave them to me. Since then, it has always in the back of my mind to pursue a career in fashion.
Why did you decide to label yourselves as Bertrand la ligne?
Marilyne: It is in memory of my grandfather and his great work in the Montreal Fashion Industry.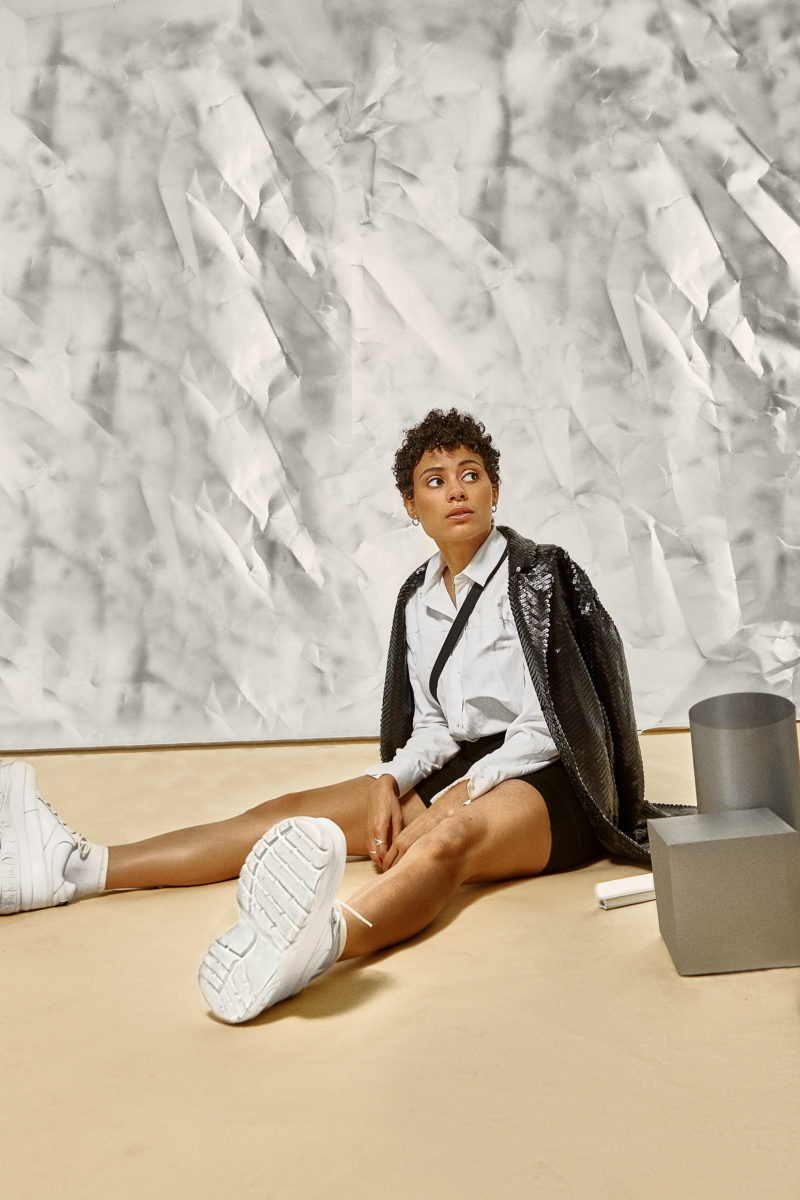 How has your experience working together on this line been?
Laurence: It's been great, we're are such a good team. We complement each other perfectly by having different strengths but the same goal. Since we have different backgrounds in fashion, it has allowed us to have a clear vision of the end result, while still being able to learn from one another.
How is this collection personal for the both of you?
Marilyne & Laurence: We had ideas, sketched them out, came up with the patterns and eventually incorporated special elements, like the dramatic sleeves. We chose each fabric and buttons ourselves and sewed each piece by hand. They are all unique and super personal. We told ourselves that we wanted to keep one each, but we can't even choose since we like them all!
Why did you decide to base your first collection on blazers?
Marilyne & Laurence: There are different types of people….some obsess about shoes…purses…blazers.  We love blazers. They really define an outfit and you can wear them in so many different ways.  You can dress them up with black pants and nice heels for a more glam look, or they can be dressed down, for a more casual look, with a pair of sneakers.  A blazer also gives the modern woman a staple; a versatile piece in her wardrobe.
Was creating unisex pieces a priority for the brand?
Marilyne & Laurence: At first, we created the pieces for us. We did not know where it would lead, nor how big it would get. After months of working on the project, we wanted to be inclusive by having male models for the first collection. We are now discussing the idea of offering larger sizes, to be more inclusive in our next collection.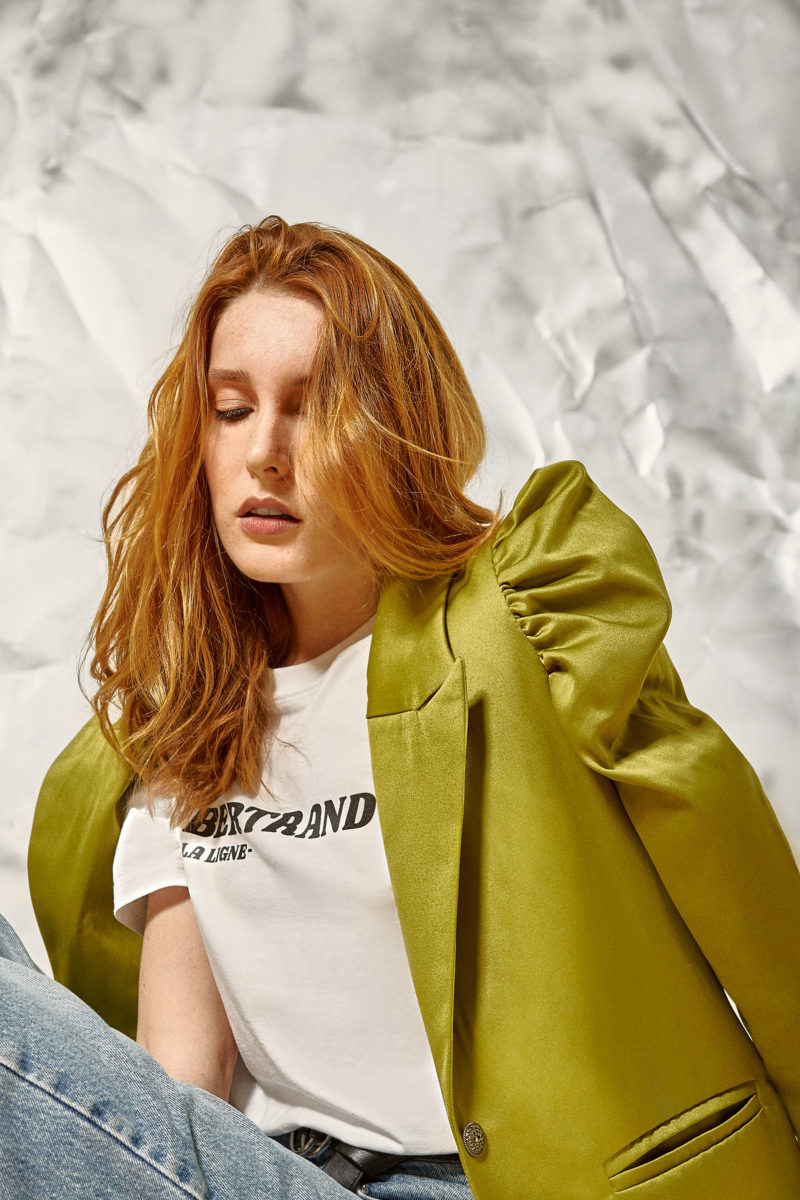 How was your experience at the showing of your first collection?
Marilyne & Laurence: It was both amazing and terrifying. It has been a great accomplishment and we learned so much through it. We could not have asked for a better launch event.  It was everything we could have dreamed of and more!