If you want to experience luxury brands, but have an entry level budget, there are options.  You have to be somewhat realistic.  For example, you are never going to get a Hermès Birkin bag without a lot of money and some luck. You are also not going to be able to get a six-figure watch with a three-figure budget and luxury brands aren't likely to have sales.  But that doesn't mean that you can't start your collection with something that you will treasure or find that special gift without spending thousands of dollars.  These luxury items are still costly, but with proper care, they can last for a lifetime. Here are some of our favourites:
Tiffany & Co.: Tiffany HardWear Double Pearl Ring in Sterling Silver
We love the clean, sophisticated style of this ring.  Pearls are classic, but the design is modern.  This is an easy to wear ring that is more unique than the "Return to Tiffany" and Tiffany T collections that we all love.  It is for the woman who likes to know the brand that she is wearing, but wants others to guess.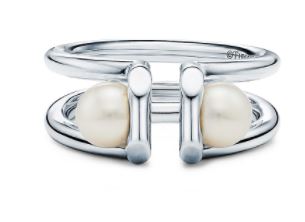 Available in-store and online: $760.00
Cartier: Guirlande De Cartier Small Leather Goods, Multi-Card Holder With Flap
Purses are getting smaller and many of us don't carry cash anymore.  The Guirlande De Cartier card holder in red calfskin has the same red and gold design of the gorgeous jewelry boxes that Cartier is known for.  It is a more affordable way to enjoy the brand's heritage and still have something that you will use for years to come.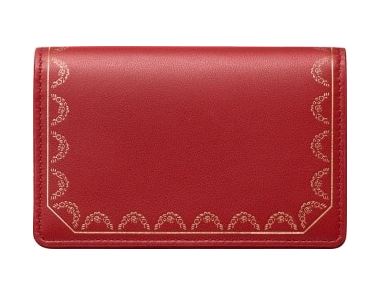 Available in-store and online: $390.00
Hermès: Le Tresor de Medor Scarf 90
A Hermès scarf is a wardrobe classic.  You can buy a nano scarf for $145, but you can only wear it on your wrist, ankle or as a small purse accessory.  This black and white scarf is large enough to have impact and is multi-purpose.  Wear it to complete an outfit, as a hair accessory or to add drama to a tote.  This particular design is muted enough to be classic and based on a composition from 1923.  According to the website, "dog collars are carefully arranged according to size or symmetry" on the scarf.  It is the ideal starter for any capsule wardrobe.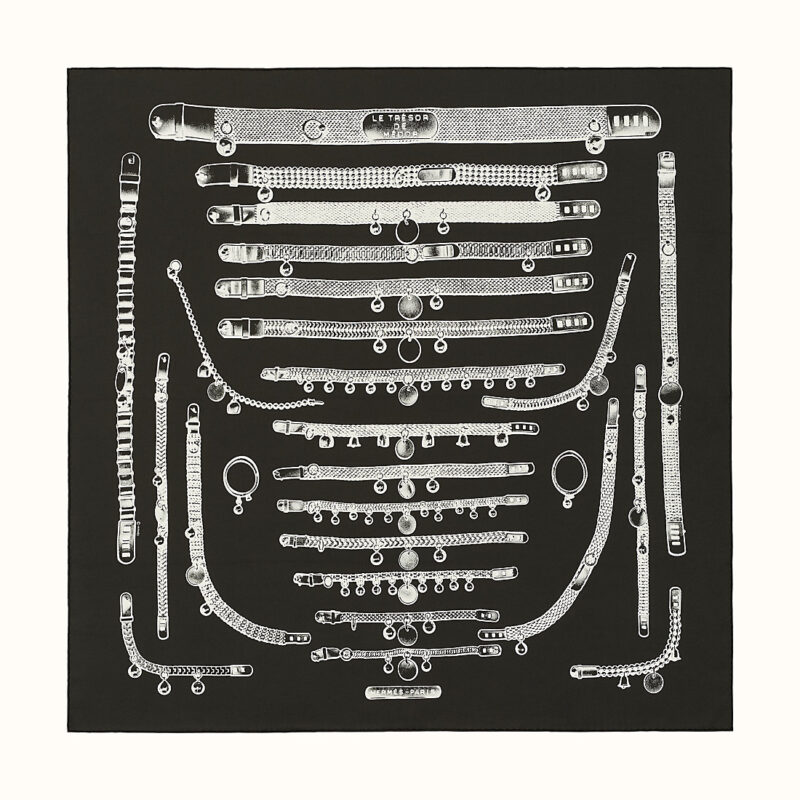 Available in-store and online: $500.00
Burberry: The Classic Check Cashmere Scarf
A silk scarf is beautiful, but you also need a scarf that will keep you warm in the winter.  Burberry's cashmere scarves are soft, cozy and durable.  They do need to be dry-cleaned, but again, with proper care, they will look as beautiful as the day that you bought them.  They come in a variety of colours and styles.  The classic check in archive beige goes with everything.  You can even personalize the scarf with initials.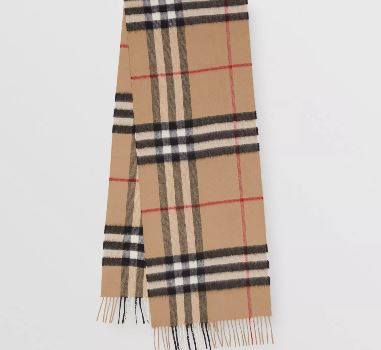 Available in-store and online: $600.00
Gucci: Leather Belt with Double G Buckle
The Double G belt is very popular right now and can be worn at the waist or hips.  It is made in Italy with leather and antique brass hardware.  We love that it is trendy, but still classic enough to be a good investment.  The brown leather works with everything from denim to boho dresses.
Available in-store and online: $450.00
In the Eye of the Beholder
Affordable is in the eye of the beholder.  DIVINE will share more affordable picks from luxury brands, but we also scour the web and stores for chic, lower priced items so that will you will look like you spent a fortune on them, even if you haven't.