I wouldn't say that I am a serial crasher but over the years and throughout my global travels, I may have taken part in a function or two where I may not have been on the original invite list. There has been a wedding or two; I once joined a Christmas party, introduced myself as 'Natalie from accounting,' and sang a hearty karaoke version of 'Do They Know It's Christmas Time.' Most recently, I joined an exciting wedding in Puerto Rico at the stunning Copamarina Beach Resort in the south.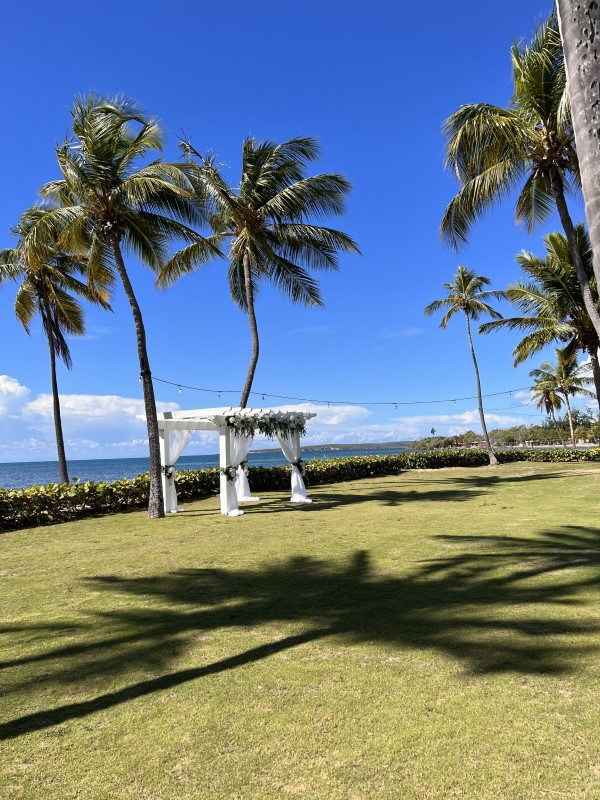 There are, however, rules when joining an event like this. One cannot simply waltz into a party and expect to be treated as an invitee. Don't worry, my friend – I have tips for navigating such social situations. Next time you are traveling solo and see a celebration you'd like to join, here are a few things to keep in mind:
Assess the vibe
Most of us can feel the energy in a room: Is this a gregarious, relaxed bunch or is the dance floor filled with more of the tight lipped, shuffling type? Does the bride look happy and carefree or is she stressing in the corner? Is it a younger group or mostly Great Aunts and the groom's parent's friends? How long has everyone been drinking?
If you aren't sure, stand on the side or by the door for a while and suss it out. Catch a few eyes, send out a few smiles, and measure the response. You want to be respectful of the hosts, the people who were ACTUALLY invited and most importantly, the bride and groom.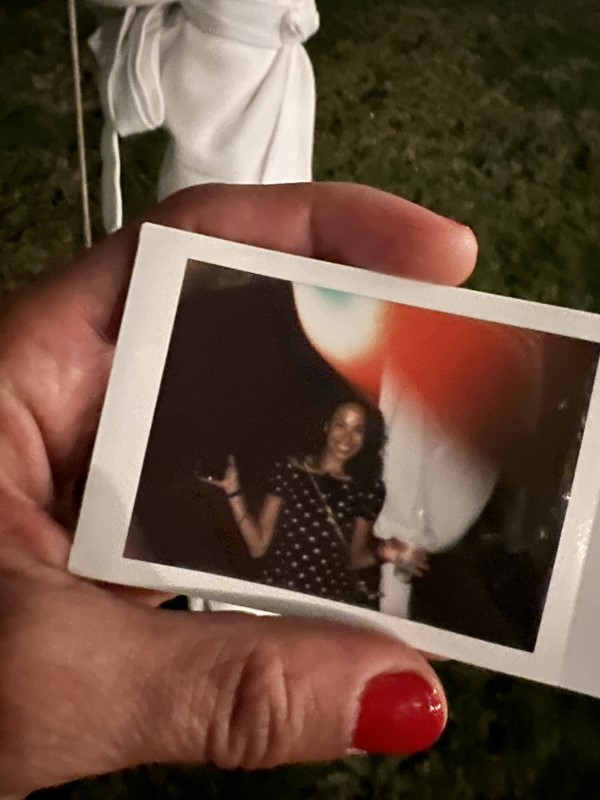 Find a friend
If everyone seems inviting, your next task is to find a friend that will help you integrate into the group. Loiter somewhere accessible (near-ish the bar?) and keep flashing those pearly whites. Spark a conversation or two (Doesn't the bride look gorgeous? I love the bridesmaid dresses! Isn't this DJ great?), until you have successfully engaged someone in conversation. This person is now your wedding buddy.
Have your wedding buddy give you the lay of the land: Who are the bride and groom? Bridesmaids? Anyone to avoid? Relaxed group of people? Has the day been relatively stress free? Your wedding buddy will introduce you to other guests, handle your first drink (if it is a cash bar, offer to buy theirs) and hopefully, get you on the dancefloor.
Keep assessing the vibe. If it ever feels like you're overstaying your welcome, you probably are.
Don't get too drunk
No one wants to be that messy guest on the dancefloor, and you definitely do not want to be that messy uninvited guest on the dancefloor. This is for several reasons:
You're better than that.
You will be forever remembered by everyone in attendance, and the world is very small.
Your wedding buddy will get in trouble and that's not fair.
It's unsafe. You don't know these people and you are traveling alone. You want to stay in control and capable of looking after yourself, like the strong woman that you are.
Finally, have fun! This will be a great story.
Congratulations on making new friends and enjoying yourself! Mazel tov!