If there's one thing women take seriously when love is in the air, it's rings. THE ring! What would your dream ring look like? Some think about it as children, others seem to pay attention only when the subject of marriage comes up. Regardless, the engagement ring is no longer just a meaningful piece of jewelry; it's now a trendy accessory, a piece of jewelry that defines our style. In recent years, brides have allowed themselves to modify their ring according to their taste, or even opt for colored stones, sometimes with a more eye-catching look. We chatted about these trends with wedding expert Melissa Andre and Canadian giant jeweler Birks. According to Melissa, upcoming weddings will be even more grandiose than ever!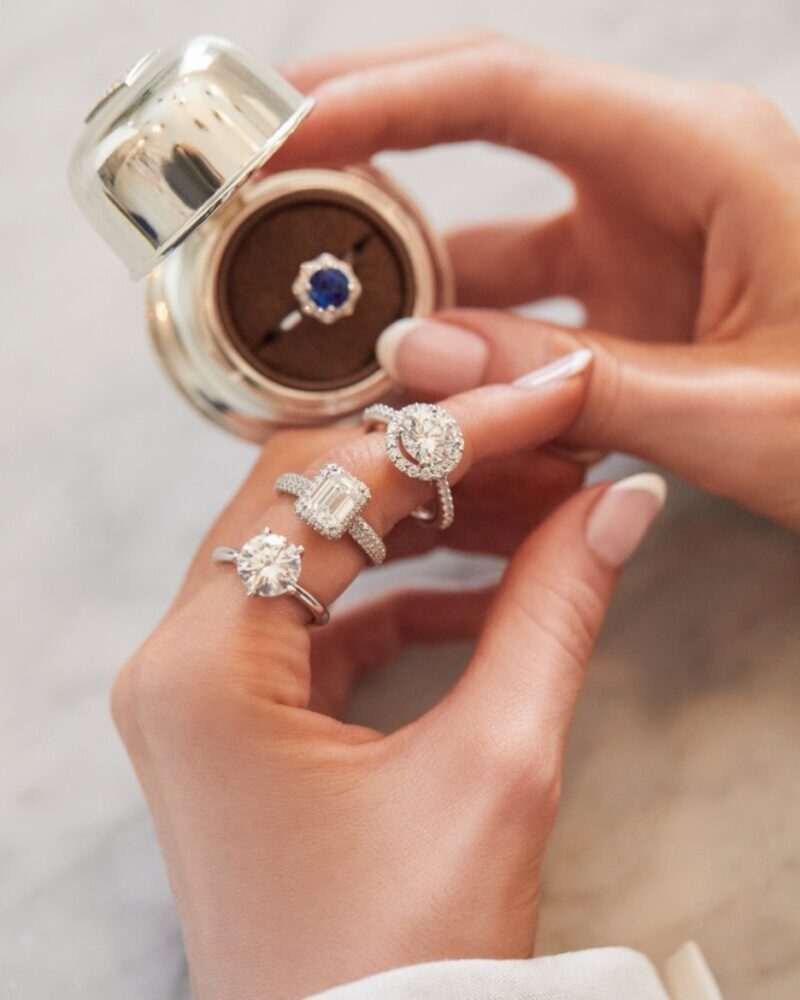 What should women do when choosing the style they want? It can get so overwhelming!
Choosing a ring style is like choosing a wedding gown. You do not know what suits you best until you try it on. It's great to start with a Pinterest board or research trends, styles, cuts, etc., but trying on different ring designs opens up a library of options you may not have considered while shopping online. The scale of a band and diamond(s)/ stone(s), or the combination of them looks unique on everyone's hand. It's definitely a great idea to begin researching online to familiarize yourself with engagement vocabulary, but I always recommend making an appointment with an expert and being open to trying different styles in person to get an idea of what suit you best. People are almost ALWAYS surprised at what they are drawn to in person.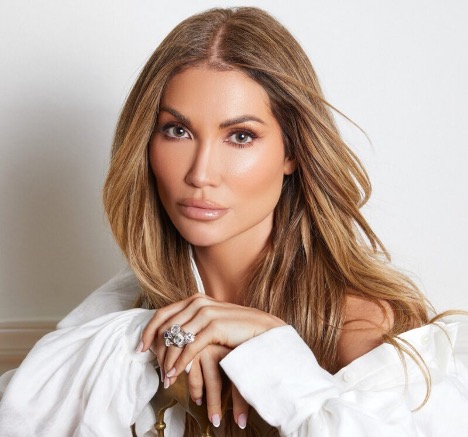 Should we go shopping with our boyfriend, or send a picture or a Pinterest board? What's the etiquette?
It's 2021, and my interests are always for a bride to be completely comfortable. Not knowing what you are going to "receive" because you want to uphold some sort of tradition is not always a comforting feeling. It is the receiver that is going to wear it, ideally every single day, so it needs to be the right ring for you. A Pinterest board is a great start, and if what brings you the most joy is experiencing a surprise, then that is a great way to give some guidance without choosing your ring. I'll say that most of my clients follow the 80/20 rule when shopping for engagement rings. The couple shops together for the first 80% of the process, but the final 20% (the exact size or price and proposal details, etc.) are kept a surprise. Although, I have seen every combination of involvement happen – especially in 2021!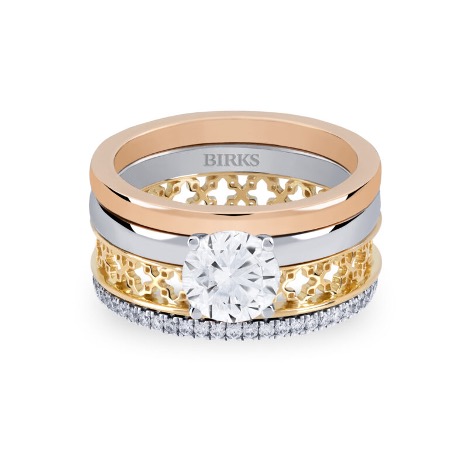 People seem to be choosing more colorful pieces now instead of classical styles, how do we make sure it will fit our everyday life and most importantly, that we won't get tired of it?
Fine jewelry tends to hold a different meaning than costume jewelry, so I rarely see people "get tired" of their engagement ring. At the same time, about 80% of my clients make edits to their ring at some point in their lives. Some immediately (after they've worn it for a few weeks), some very close to the wedding (perhaps the wedding band is what makes them want to modify it), and many upgrade their ring after a certain number of years (or when their style changes).
Wearability is very significant to many brides. They want to wear a ring that represents their style and works with their life, which is why you see the evolving trends and styles with less of a focus on "traditional" or "classic" engagement rings. Although classic styles will never get old, we just see more and more brides choosing a style that truly represents who they are right now.
What are your favorite styles that you have seen celebrities wear?
Seal proposed to Heidi Klum inside an igloo in the Canadian Rockies (I love that story) with a 10-carat canary diamond ring that was awe-inspiring.
Catherine Zeta Jones' ring is also a favourite – it's truly breathtaking. It's a vintage ring sideways-set marquise centre stone surrounded by a halo of smaller diamonds, and it's so unique. I've never seen anything similar – I love the rarity.
Victoria Beckham has a rumoured 15 engagement rings, which I think should become a trend.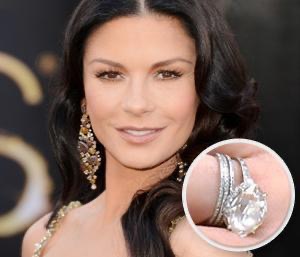 Finally, do you think big weddings will come back soon, or will people want to stick to more intimate celebrations over the next years?
I can absolutely confirm that the biggest and best weddings are just around the corner.