If you are visiting the Greater Miami and Miami Beach area there are so many decisions that you will have to make. You will need to figure out what to pack, what to see and where to eat. One of the most important decisions that you will have to make is where to stay. The city is home to world-class hotels but if you want to see all of what Miami-Dade has to offer, location is key. I recently had a chance to stay at the AC Hotel Miami Dadeland, which opened in 2021. It was my second time staying at an AC Hotel having stayed at one in Madrid, Spain.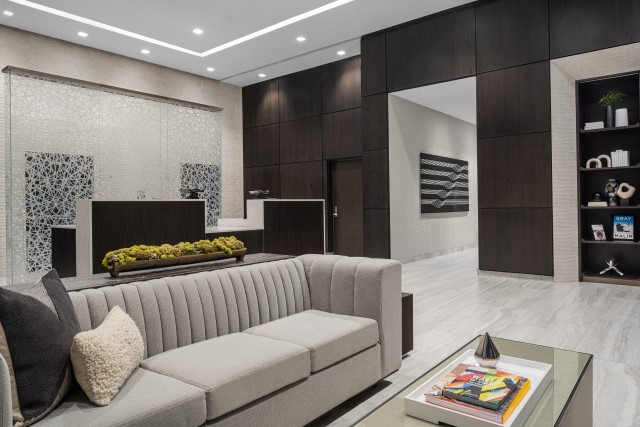 The AC Hotel banner was founded by Antonio Catalán (the AC in the name) in Madrid, Spain in 1998 and was acquired by Marriott in 2011. There are now more than 150 hotels worldwide including the AC Hotel Miami Dadeland under the banner. The hotels remain true to their Spanish beginnings with their minimalist design, European-style breakfast and the bar menu featuring tapas.
The room décor is simple – you will not see unnecessary collateral or knick knacks. The clutter-free room is purposeful. It allows you to work or relax without being over-stimulated.
Let's take a closer look at the AC Hotel Miami Dadeland in our latest "A Room With a View".
The Details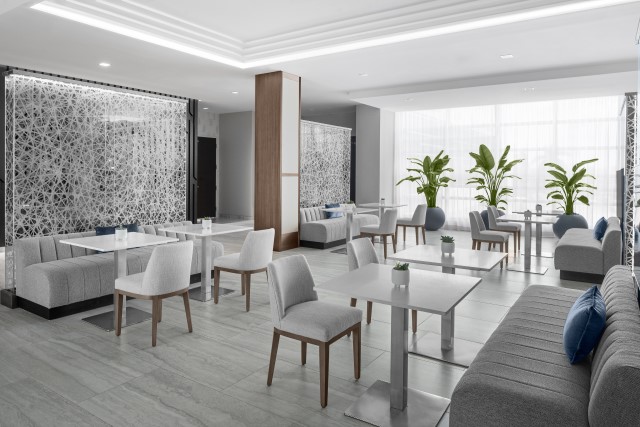 Address: 7695 N Kendall Drive, Miami, Florida, USA, 33156
Phone: 305-668-4490
Instagram: @achotelmiamidadeland
Website: Marriot.com
On-Site Amenities: Free Wifi, paid parking, spa, 24-hour gym, indoor-outdoor function space.
The Location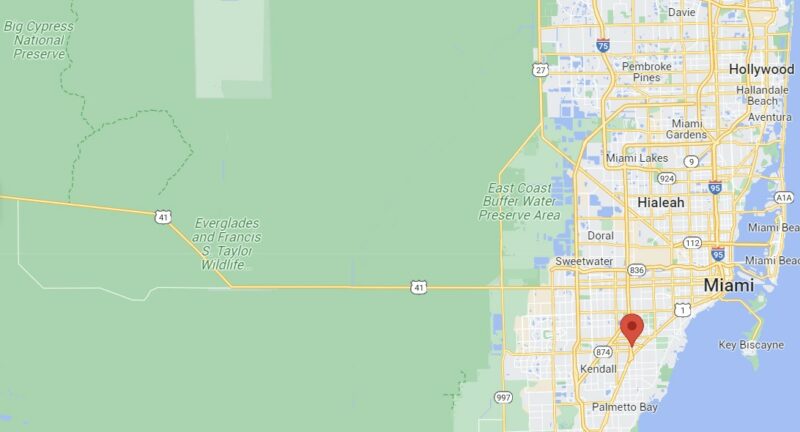 Only you know what your vacation needs are, which is why selecting the right hotel is so important. If you are someone that wants to be right on the beach, then this isn't the hotel for you. BUT if you have been to Miami before and really want to explore all of Miami-Dade, this is a great location. It's located just over 30 minutes away from South Beach and Everglades National Park. You can see the best of what the area has to offer.
If you are a shopper, there is a bridge on the second floor of the hotel that takes you right into Macy's at Dadeland Mall. The mall has every major store that you are looking for and some great restaurants too. There is even a complimentary after-hours shuttle from the restaurants back to the hotel.
AC Hotel Miami Dadeland is walking distance to even more shopping. It is also a quick ten minute drive to Deering Estate – a must-see if you are in the area. With access to the Metro Rail Stations and close proximity to the airport, it is well located for explorers and business travelers.
The Room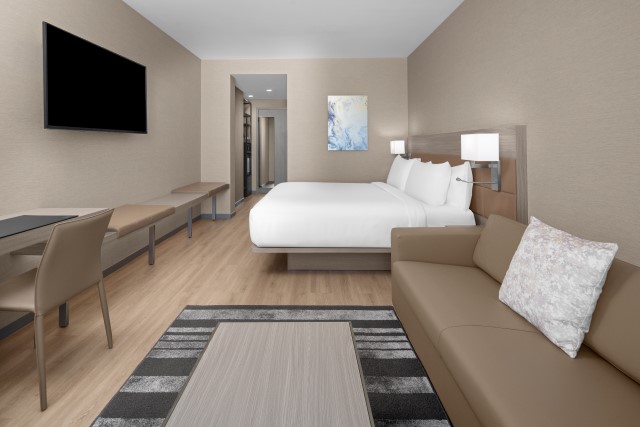 The AC Hotel Miami Dadeland offers a variety of different room styles. I stayed in the Elevated Casper Room. It is basically a King room with a sitting area. You can enjoy fast WiFi access with plenty of space for luggage and one of the best desks with an ergonomic chair that I've used at any hotel. I can never travel without my laptop and the setup had more than enough room to spread out with plenty of electrical and USB outlets. The bed is large and very comfortable and the room is well lit.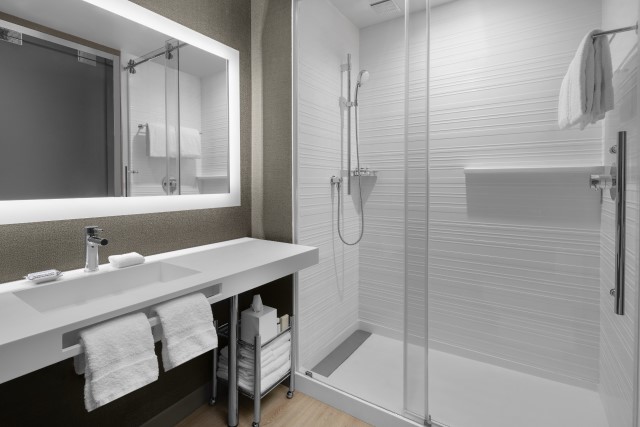 The bathroom was large and and featured a roomy stall shower with rain head faucet and plenty of fluffy towels. One of the nicest things about staying at an AC Hotel is that you don't always have to call down for more towels.
You are not going to get a a great view from your room. First-time travelers to the city may be disappointed with this. If you are a frequent traveler to the city, it may not be important. I had a view of the parking lot. You can book a pool-side view if you want a more beautiful view, but remember, this is a well-priced, well-located hotel and you won't be spending too much time in your room on holidays.
The rooms come with complimentary bottled water and plenty of hydration stations on-site which was a nice touch.
Food, Drinks and More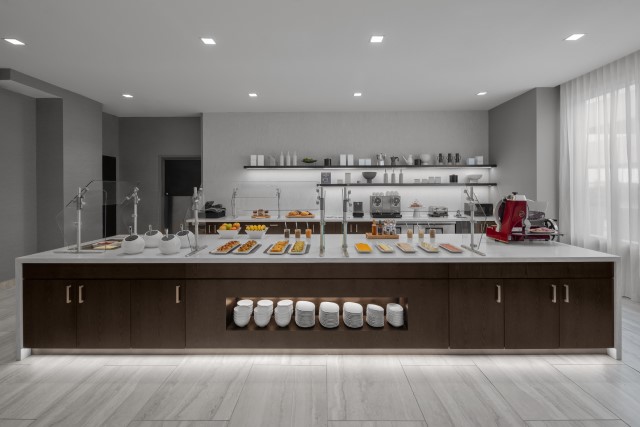 You can enjoy a European-style breakfast on-site. This includes: artisan sliced meats and cheeses, pastries, yogurts, Nespresso coffee, muesli, fresh fruit and croissants. If you want to eat a bigger breakfast and skip lunch – it's perfect. The food was good and the croissants are a must have. If you want to be served breakfast, it's just a short walk over the the Dadeland Mall and there are options there.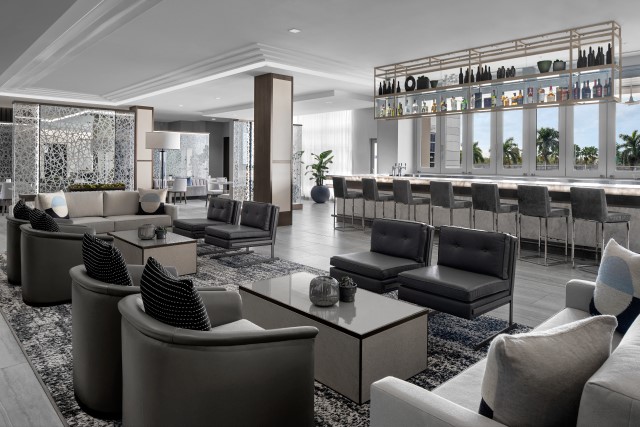 I didn't try any other food on-site, but the AC Lounge and pool are a must visit. They really invested in this area of the hotel. It is beautiful and you won't have to fight for a lounge chair. The cocktail menu is extensive and they have tapas if you need to nibble on something before or after dinner. Last call is early, so if you like party until dawn, this is a place to start, not to finish your evening. If you just want to enjoy a drink or two with your fellow travelers in a trendy place, it's your best bet. It's just a short trip back to your room after.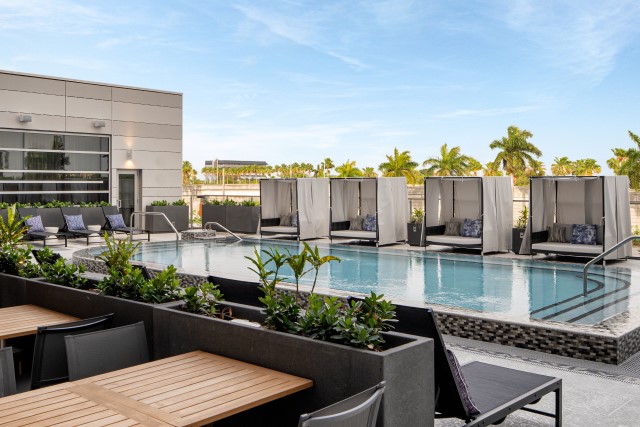 Final Thoughts
The AC Hotel Miami Dadeland is ideal for:
Millennial and Gen Z travelers who want an elevated hotel experience with a beautiful pool and lounge area. It also has a well-appointed fitness centre which has all of the equipment that you need no matter what type of workout that you like
People who want to have access to the beach, shopping and hidden gems. The hotel is well located for explorers.
Business travelers – it has everything that you need to get your work done so that you can play in this world-class city.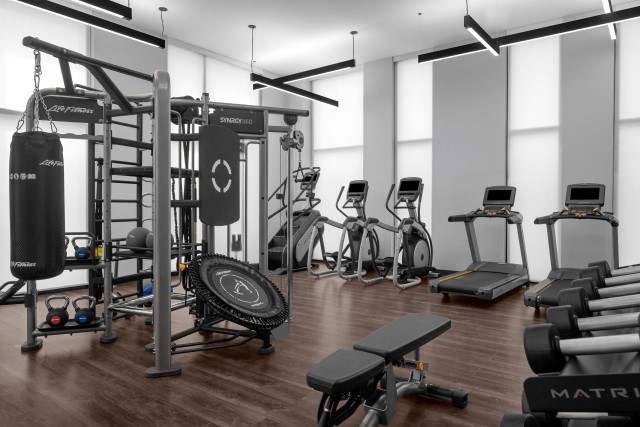 DIVINE Tips: Sign up for the Marriott Bonvoy app and collect points if you decide to stay at this AC Hotel.
*Hosted for review purposes– opinions are our own.