Chocolate Easter treats are some of our favourite parts of spring. Whether you are buying Easter treats for some-bunny special or enjoying some snacks after filling everyone else's basket, we are sharing some delicious ideas with you. You can even use some of the treats if you are hosting this year's Easter egg hunt or to dress up your dinner table.
Here are our favourite chocolate Easter treats this year available at most major retailers across Canada:
Kit Kat Milk Chocolate Easter Bunny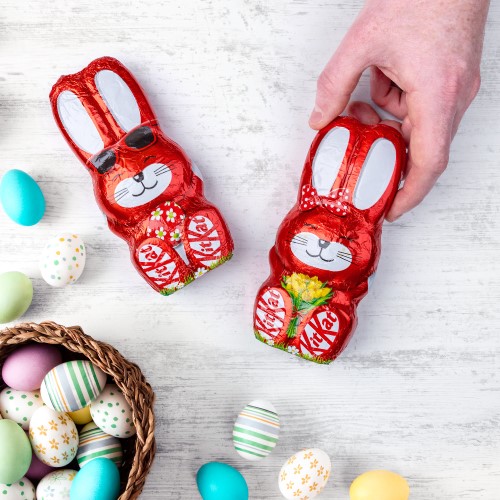 Give me a break…said parents everywhere. Sit back, relax and enjoy light-tasting, crushed KitKat wafer pieces throughout a creamy milk chocolate Easter bunny hollow shell. The KitKat Bunny will make everyone in your house happy from kids to tweens, teens and yes, you!
NESTLÉ KITKAT Chocolate Easter Bunny Gift Pack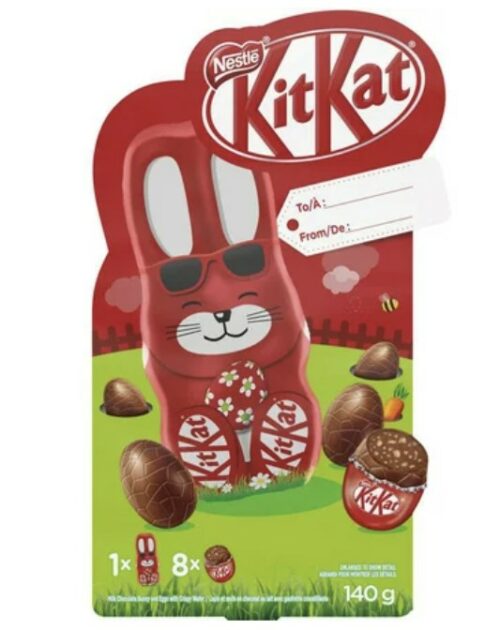 You can personalize the NESTLÉ KITKAT Easter Bunny Gift Pack for guests. Easter egg hunters can enjoy the full sized Kit Kat Milk Chocolate Easter Bunny plus 8 foil wrapped milk chocolate eggs with crispy wafer pieces.
Kit Kat Easter Break Chocolate and Wafer Bunnies 12 Pack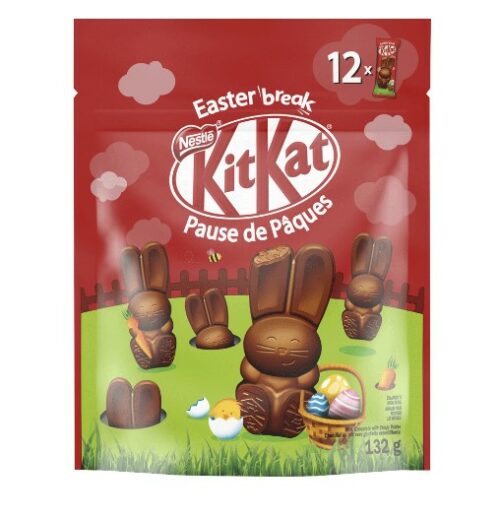 You'll have fun with NESTLÉ Easter Break KITKAT Chocolate and Wafer Bunnies 12 Pack. Enjoy milk chocolate bunny rabbits filled with pieces of signature, crispy KITKAT wafer. You'll love sharing…one for you….one for your little bunny…one for you….
KITKAT Easter Break Bunny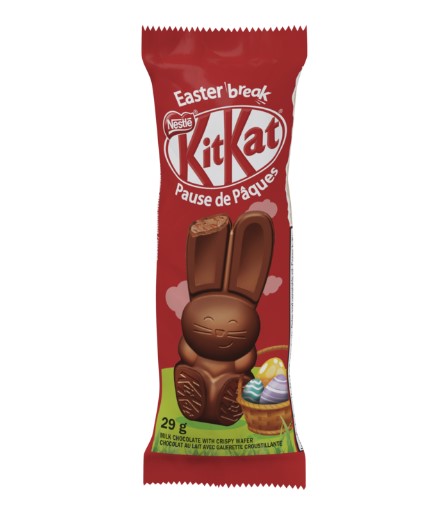 Maybe you just want a little bit of chocolate on the go, so enjoy the KITKAT Easter Break Bunny and have a break in your busy day.
KIT KAT Easter Hide Me Chocolate Eggs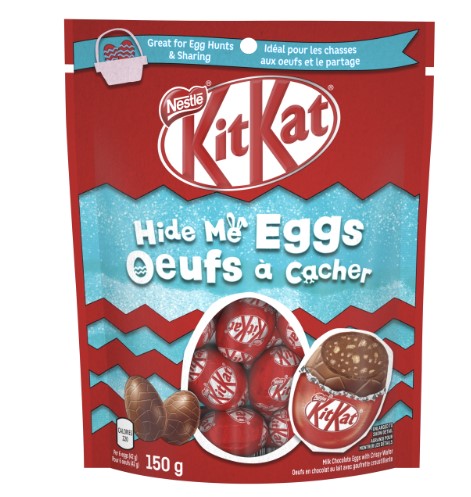 Get ready to hide and seek Easter eggs of your favourite chocolate coated, crispy-wafer delight. KIT KAT Easter Hide Me Chocolate Eggs are miniature individually-wrapped, milk-chocolate eggs filled with pieces of crispy wafer.
Galerie au Chocolat White Chocolate Speckled Eggs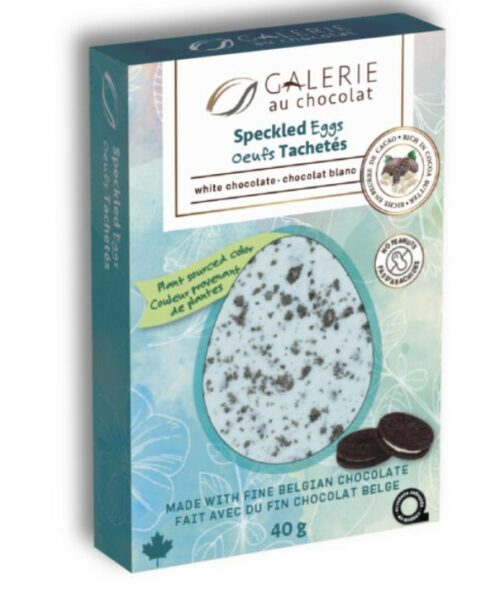 From Quebec's Galerie au Chocolat comes something for the white chocolate lover. Enjoy crunchy crumbles of cookies biscuits in scrumptious white chocolate for a delicious treat. The colour for the egg is plant sourced – something that you can feel good about.
Cadbury Mini Assorted Eggs, Crème Eggs, Caramilk Eggs and Dairy Milk Eggs, Easter Chocolate, Easter Candy, Value Pack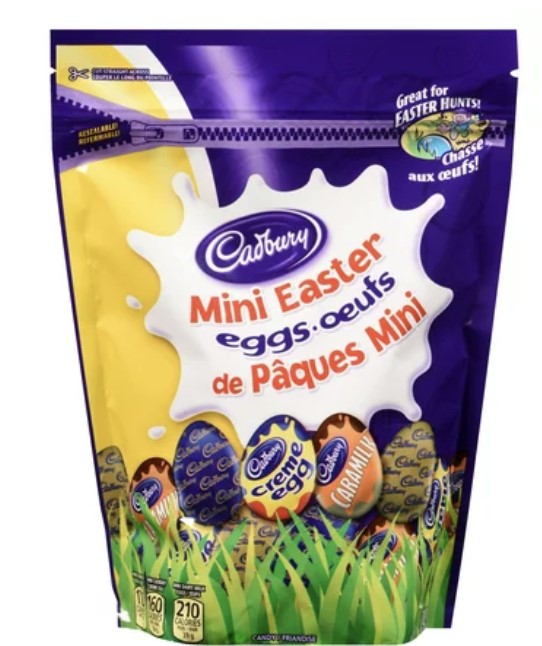 Perfect for your Easter Basket! People wait all year for Cadbury's Crème Eggs and you get the Easter treats and more in this value pack. Big enough to share with your office mates or just to keep on reserve at home – enjoy these while supplies last.
REESE'S Miniatures Pastel Foil Peanut Butter Cups Easter Candy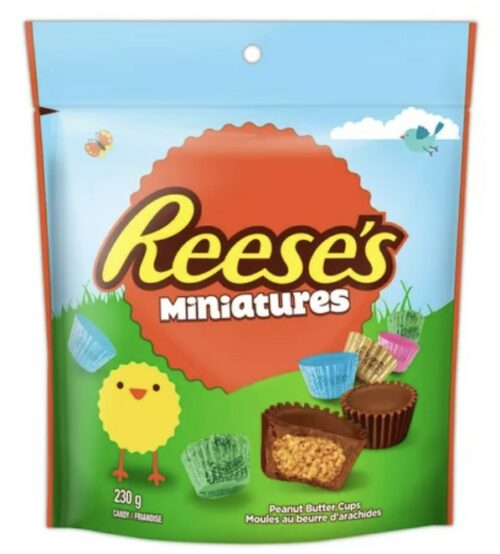 For your little bunny who craves REESE'S Peanut Butter Cups come these minis wrapped in fun, pastel foil wraps. Put these in vases on your Easter table for some easy décor.