In an attempt to bring the restaurant experience home, I decided to spend the day in the kitchen with one of my favourite celebrity chefs and restaurateurs, Chef Nick Liu from Dailo Toronto and the Food Networks' Wall of Chefs.
I brought with me, for inspiration, four premium California wines for us to taste and be inspired by over the course of the day as we developed a menu that would razzle our taste buds! My mission: to upgrade my at-home dining routine…and I needed to pick his brain. Luckily he agreed and I had a million questions that I was ready to ask him.
For me personally, it's so easy to fall into preparing comfort foods and enjoy dinner in comfy clothes these days; so I needed some inspiration from food and wine, to be reinvigorated over the 2020 holiday season. I was supposed to spend a week or two this year, exploring the wine regions of California but lo and behold, I now had to take these experiences into my own hands. I wanted to be inspired by San Francisco's food trends, celebrate the season with the iconic and full bodied, but balanced California Cabernet Sauvignon, opening my food and wine passport from the comfort of my own home. I wanted to be engaged, be inspired through wine, and cook up something exciting!
We arrived before noon and we started our tasting. I opened up for us a Ghost Pines California Chardonnay and poured a little taste. Although I did want California Cabernet Sauvignon to be our inspiration, A California Chardonnay should never be too far away when planning a dinner menu especially if you're planning dishes like grilled tofu, roasted chicken with earthy veggies, steamed lobster or a whole grilled sea bass.
With California wine in our glass and a menu to be prepared, here are a few secrets Chef Nick Liu shared with me to pull together a world-class evening dinner date, inspired by California Cabernet Sauvignon. These tips and tricks are easy enough for anyone to DIY and combined with his food knowledge and my wine knowledge these are fabulous ways to add excitement to your kitchen and dining experiences!
1. Let Wine Be Your Guide
Before thinking about what you want to eat, think about what you want to sip on for dinner and let this be in your inspiration for what is on your plate. With my seasonal wine preferences angling towards full-bodied and red, California Cabernet Sauvignon was inspiring this particular menu.
Chef Nick Liu knew exactly what to pair with my California inspiration!! He opted for a flaming seared ribeye (with fresh garlic and butter) with sides of bok choy, red wine pickled honey mushrooms, with radish and black bean bagna cauda as the final side dishes. Now, that is a flavour packed combination that any tastemaker would be thrilled with enjoying. When putting this full recipe together, he opted to pair the weight of the wine, with the weight of the food. We paired up the sustainability of the California wines with sustainable food producers. We even added wine into the cooking, for a heavenly menu that is fit for a food and wine critic.
2. Use the Wine in your Recipe
Many people think that you should use lower quality wine only in your cooking, which is incorrect. If the wine is good enough for you it's good enough for your food. Do not use old wine, use fresh wine from the bottle since most recipes only ask for a splash.
Chef Nick Liu shared his recipe with WanderEater Magazine, and how to pickle mushrooms with red wine–a fabulous accent to your steak dinners, fish dinners or even your salads! Head on over to take a look.
3. It's all in the Details
Let California inspire you at-home, through the details… When it comes to elevating your dining experience, no matter where, it's always the details that makes a lasting impression. Add a little extra pizazz to the setting with a new table cloth, linen napkins, upgraded cutlery (maybe pull out something special you have stored away) and accessorize with simple and elegant flowers and beautiful dinnerware for presentation. Don't forget about using appropriate glassware–using the right glasses goes a long way–polish your cutlery, pickup or pull together a centre-piece, and dimmed lighting will always do the trick. Better yet, try candlelight.
When it comes to wine, go all the way to make things dramatic, beautiful and ultimately fun! Make sure to have large, beautiful wine glasses and a decanter prepared for your big, bold California wine! Have fun with some new crystal glassware to add to your collection, and show off the delicious wine with the most gorgeous decanters and glasses.
4. Presentation is Everything
Chef Nick Liu, and I recommend you present your dinner on beautiful wooden harvest boards. This will help show off your hard work in the kitchen and make dinner Instagram worthy. Think about the colour and accents on the dish, add in your personal touches and make both the wine and food look amazing! Remember we all eat with our eyes first!
Show off your love for wine by decanting the big, full-bodied California Cabernet Sauvignon and pouring softly and slowly into big crystal glassware. Swirl the California wine you've chosen and toast to each other with personality and excitement for the dinner you just put together!
5. Sip, Savour and Smile!
The last part of this experience is enjoying every single second of it. If you're looking to take it up a notch have dinner in an outfit that you'd wear to your favourite restaurant and put on your heels and add some jazz music. Take your time, relax and try to eat as if you were in California, with a new environment and with that thrill of being somewhere new. You can earn a stamp on your wine and food passport and enjoy the little things in life.
Now sure how to navigate the plethora of amazing California wines available to you at your local liquor store? No problem! Here are my expert picks.
Expert Picks: Here's 4 Sustainable California Wines that are Perfect for Pairing
Yup, #WECaliUpgraded and you can too–with any of these amazing California wines seen here–and more, available from your local liquor store!
1. Austin Hope Cabernet Sauvignon

Open and be transported to Paso Robles, California. Austin Hope Cabernet Sauvignon is a welcome taste for any palate. Juicy, full-bodied and filled with dark berry notes, baking spices, dark chocolate and violets, this wine will elevate all of your favourite fuller bodied meals. Try pairing a glorious tomahawk steak for a real delight! With a distinct and detailed aging regime, the wine spends 11 months in a combination of 10% new, 25% once used, and 65% in older French Oak barrels. As a whole, the blend is then aged an additional three months in 75% new and 25% in once used French Oak barrels—talk about detail! Vines are grown at 1,000M on fossils shell soils. This wine screams luxury!
BUY NOW IN ONTARIO

BUY NOW IN QUEBEC

BUY NOW IN BC

BUY NOW IN ALBERTA AT YOUR LOCAL LIQUOR STORE

2. Josh Cellars Cabernet Sauvignon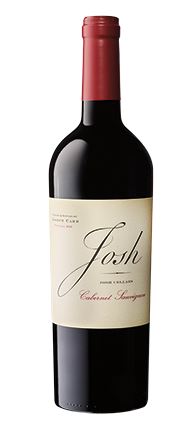 Created as a tribute from father to son, Joseph Carr was raised in Upstate New York by hard-working parents of modest means. He discovered a passion for wine at an early age, starting off as a wine steward at a local restaurant. Joseph spent a decade serving as a world-class sommelier followed by another decade as a wine industry executive. After years of hard work, he left it all behind to pursue his dream: starting his own wine company, making wines from California. Fruit for this wine is sourced throughout California's Mendocino, Napa and Sonoma counties. It is a beautiful ruby red colour and has aromas of violets, plum, blueberry jam and baking spices like vanilla and nutmeg. This wine is rich and round, with soft velvet tannins and a beautiful finish. You can find great recipes on their website for more exact restaurant quality recipes like a burger with Grilled Portobellos, Sun-Dried Tomatoes and Blue Cheese or Flank Steak with Josh Cabernet Chimichurri Sauce.
Buy Now in:
BUY NOW IN ONTARIO

BUY NOW IN QUEBEC

BUY NOW IN BC

Buy in Alberta at your local liquor store.
3. Robert Mondavi Private Selection Cabernet Sauvignon

Named "5th Best Vineyard in the World" and "Best Vineyard in North America" by worldsbestvineyards.com, Robert Mondavi is one of the founding fathers of California Wines. Robert Mondavi established his namesake winery in 1966 with a vision to create Napa Valley wines that would stand in the company of the world's finest. Mr. Mondavi believed that wines should reflect their origins, that they are the product of the soil, the climate, and the careful stewardship of those precious resources. They were the first to formally adopt a natural farming approach to the cultivation of estate vineyards, which extends beyond rules and structures of organic farming and considers overall wine quality and the impact on the greater environment. In 1998 Robert Mondavi became the first winery to receive an "Innovator" award from California's Environmental Protection Agency.
This wine is medium deep ruby red with a tin of smoky oak, fig and cassis on the nose. It greets one with hints of dark chocolate and berry jam on the palate and is a wine that is sustainable by nature, silky on the finish and a perfect wine to sip, savour and cook with!
BUY NOW IN ONTARIO

BUY NOW IN QUEBEC

BUY NOW IN BC

Buy in Alberta at your local liquor store.
4. Ghost Pines Winemaker's Blend Chardonnay

This wine is named after the Ghost Pines Vineyard where the indigenous grey pines loom mysteriously along the hillsides. Native to California, the Ghost Pine can adapt to a variety of climates and thrives in various soils, much like grapevines. The winery sources grapes solely for quality and flavor from wherever they can find the best fruit. Made with grapes from Sonoma, Napa and Monterey Counties, Ghost Pines Chardonnay is a premium blend of truly great chardonnay grapes. This wine is filled with baked apple pie balanced with pear and citrus notes, and gorgeously layered with notes of vanilla and cream. This wine offers deep and luxurious flavours from sur lie aging and malolactic fermentation, so it's so easy to fall in love with! Whether it's grilled and buttered lobster or a thyme roasted chicken, this wine will upgrade any great food pairing!
BUY NOW IN ONTARIO

---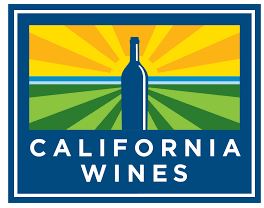 In collaboration with: