Driving along the rugged Pacific Coast Highway, hiking through redwood forests, relaxing at a beautiful day spa or sipping a Chardonnay at a winery…Does this sound like a dream vacation?  You can do all of this and more in beautiful Sonoma County, California.  Located just 45 minutes from San Francisco, Sonoma is a must do for the avid traveler.  It is not a day-trip – it is a must see in visiting California.  We did all of the research for you DIVINISTAS so that you can plan everything in advance for the perfect holiday.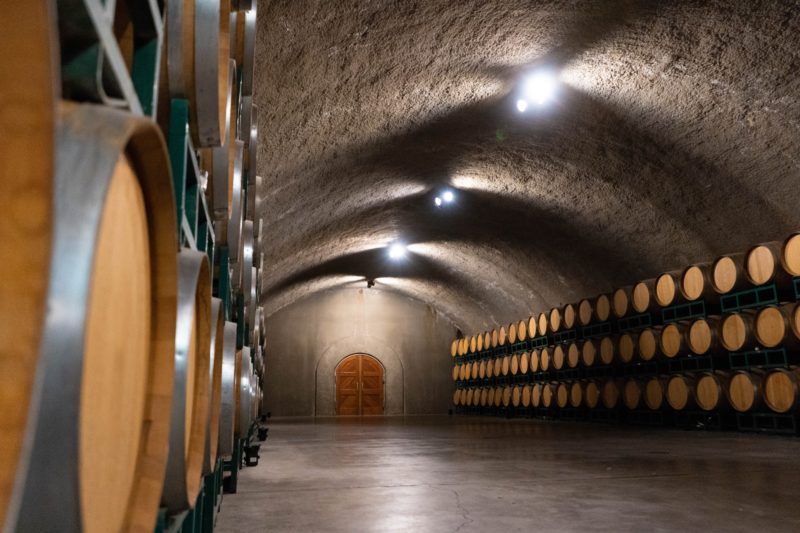 Wineries
With 18 distinct appelations, Sonoma County has more than 60 grape varietals that you can taste at over 425 wineries.  We all want to feel like a princess, so why not visit Ledson Winery and Vineyards?  With its gothic spires and archways and mountainous setting, you'll feel like you are in a fairy tale.  Gloria Ferrer Caves and Winery makes some of California's most popular sparkling wines and its traditional Spanish Mission architecture makes it the perfect place to enjoy your Cava.
Ram's Gate Winery has only been open since 2011, but its contemporary and luxury look will make you feel right at home.  You can enjoy everything from chef's pairings with your wine to picnics to cooking classes at Ram's Gate.  Film buffs need to visit the Francis Ford Coppola Winery in Geyserville.  The food, wine and setting are all perfect, but it is paired with exclusive movie memorabilia that you won't find anywhere else.
DIVINE tip: Book all wineries in advance to make the most of your trip.  With so many choices, wine lovers can pick their favourite wines and concentrate on those Sonoma County destinations.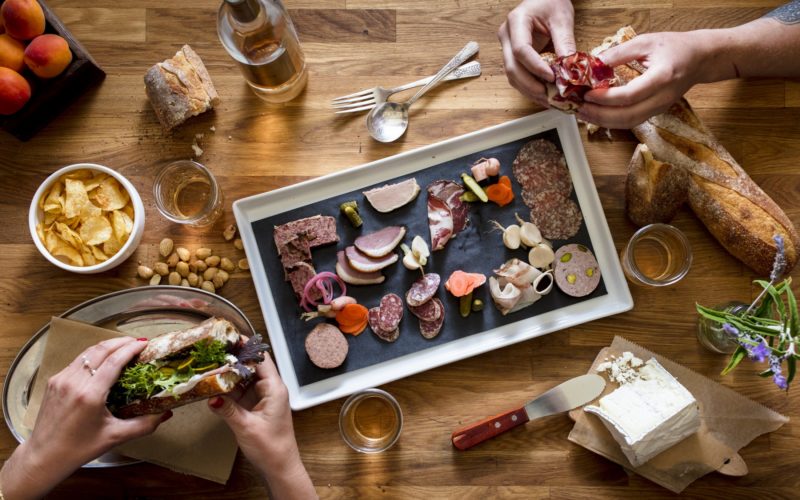 Food
You can find delicious food and wine pairings at many of the wineries and that is a great way to help you understand how to create your own pairing at home.  We also love food tours  – they are a great way to experience local cuisine and they give travelers an idea of where to go back to enjoy a more leisurely meal.  Food Tours are led by local foodies and also provide the history of the area.  Most are 3-4 hours and will help you get familiar with local produce.  With everything from chocolate to salumi to Dungeness crab – in Sonoma, you'll find something perfect for your taste buds.
DIVINE Tip – wear comfortable but stylish shoes for the tours.  Alert the tour operators of any dietary restrictions when you book the tour to ensure that they can offer you an alternative.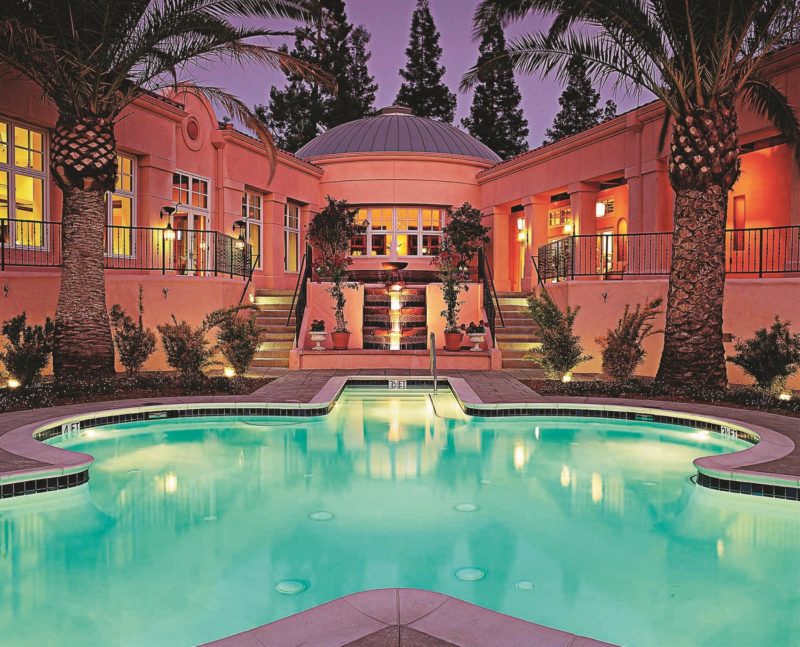 Spas and Wellness
There are more than 40 spas and wellness centres in Sonoma County, making it the ideal place to relax with your best girlfriends or with your significant other.  Their beautiful, peaceful settings add to the magic.  Our favourite is the Willow Stream Spa at  the Fairmont Sonoma Mission Inn and Spa.  The 40,000 square foot spa has baths that are fed by natural thermal waters rich with 24 trace minerals, 36 treatment rooms and indoor-outdoor pools.
If you have a schedule packed with wineries, a day spa may be the option that you need.  Blush, A Day Spa, is located in Old Town Sonoma and offers everything from full day treatments to a one-hour petite facial in sophisticated setting.  To try something unique, check out Osmosis Day Spa where you can rejuvenate in cedar enzyme baths and massages.
DIVINE tip:  Disconnect completely while you are away.  Put your cell phone in the room safe, or locker and do a 24-hour digital detox to make the most of your time away.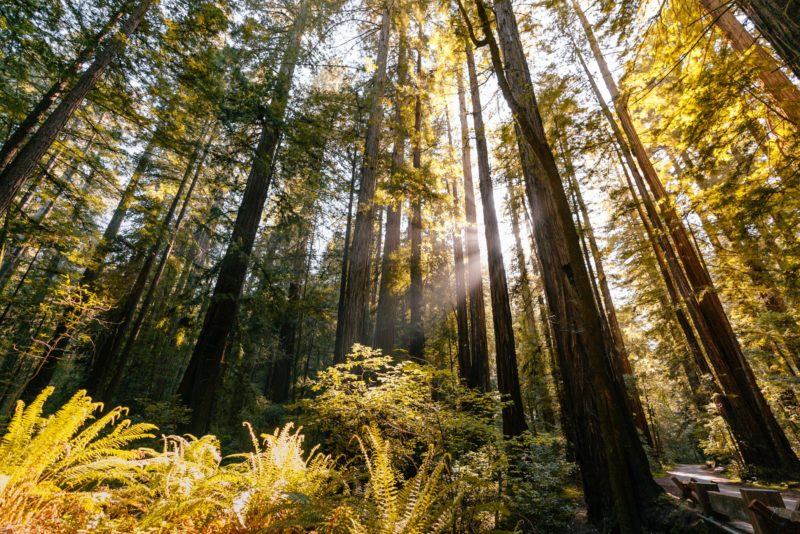 Nature
Sonoma County is home to more than 60 regional and State parks.  Hikers and cyclists love the natural beauty and those that are more daring may want to try ziplining through the redwoods.  Make a little time to see these majestic trees at Armstrong Redwood State Nature Reserve, where the redwoods can grow to more than 400 feet high.  Sonoma also has access to beaches including Goat Rock Beach named for the goat herds that grazed nearby more than 100 years ago.  One of the most prominent features along the Sonoma County Coast is the rugged Bodega Head, from where you may even see a humpback whale fluking or swimming by.  With so much more to offer, Sonoma is a great destination for families looking to get away from it all.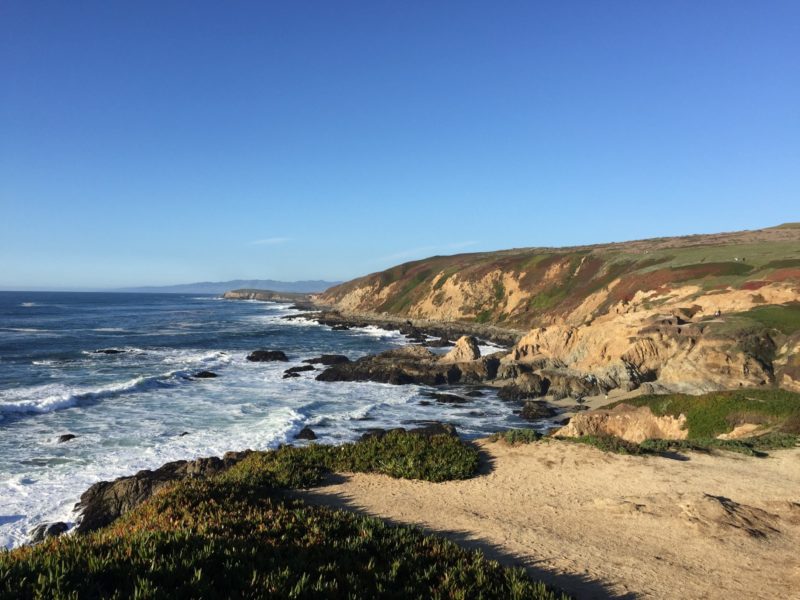 DIVINE tip:  June – September are typically the hottest times of year, but temperatures in the evening can cool down.  Make sure to pack items that you can layer with to be prepared for any type of weather.
To see more, follow Sonoma County on Instagram or Facebook. 
In partnership with Sonoma County Tourism.