If you are longing for professional holiday photos of your family, did you know that the answer is literally in your bag or pocket? Your iPhone 14 or 14 Plus can take the professional looking holiday photos that you will love to look back on and we are going to show you how!
Alia Youssef, a Vancouver-based portrait and documentary photographer knows a thing or two about how to take stunning photos. The award-winning photographer is known for The Sister's Project, a photography series that celebrates and shares the stories of Muslim women from across Canada. She recently shared her tips on how to take stunning holiday photos with us. Take a look below and remember that you can use these tips year-round.
1. You can create stunning photos with Portrait Mode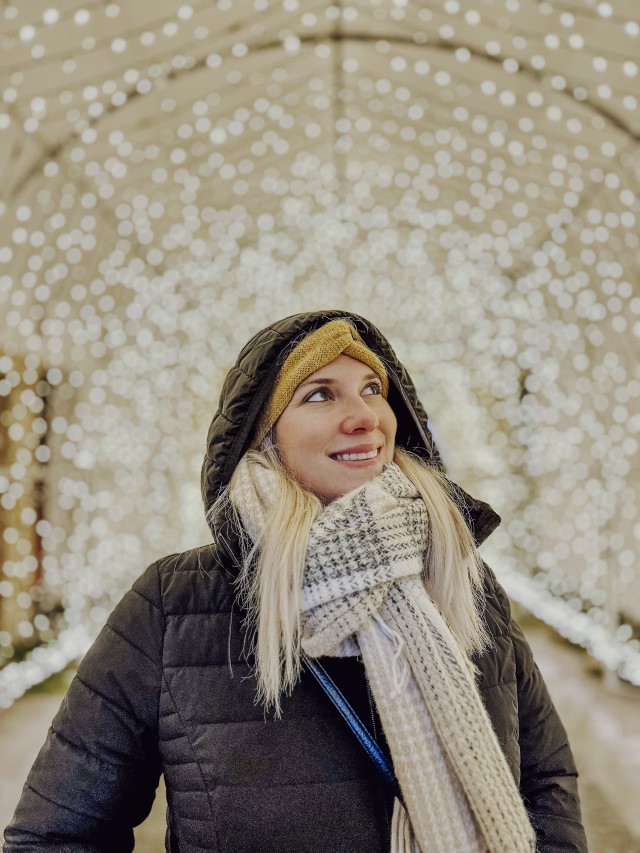 A feature I love on iPhone is Portrait Mode. It can create a really stunning and dynamic image with that depth of field effect you see in many professional photos. Did you know that you can use Portrait Mode in low light? Even with the sun setting earlier during the winter months, don't let that stop you when capturing magical moments.
While wandering around the holiday markets or the festive themed streets, ask your subject to step a few feet away in front of some twinkling lights. In Camera app, select Portrait mode, then frame your subject. In the top-right corner of the screen, tap the 'f' icon to see the Depth Control slider below the frame — play around by dragging the slider to the right or left until you land on exactly what you're looking for — resulting in a remarkable depth-of-field effect that'll instantly dazzle anyone who sees it!
2. Place your subject close to a light source (and find some fun coloured lights to experiment with as well!)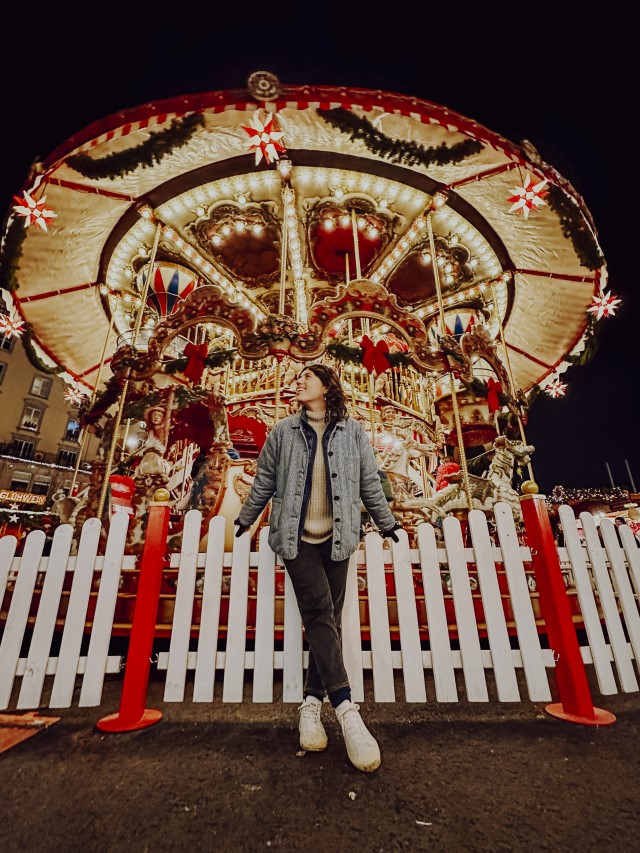 Speaking of twinkle lights, the smallest light sources can be all you need to capture the most beautiful image with Night mode on your iPhone. When you're getting setup, ensure your subject's face is tilted in the direction of the light. This holiday season, find fun coloured lights and play with complimentary colours — for example a red light would look outstanding if your subject is wearing blue. Night mode is enabled automatically when it's dark enough and you can take stunning holiday photos.
3. Play with framing & leading lines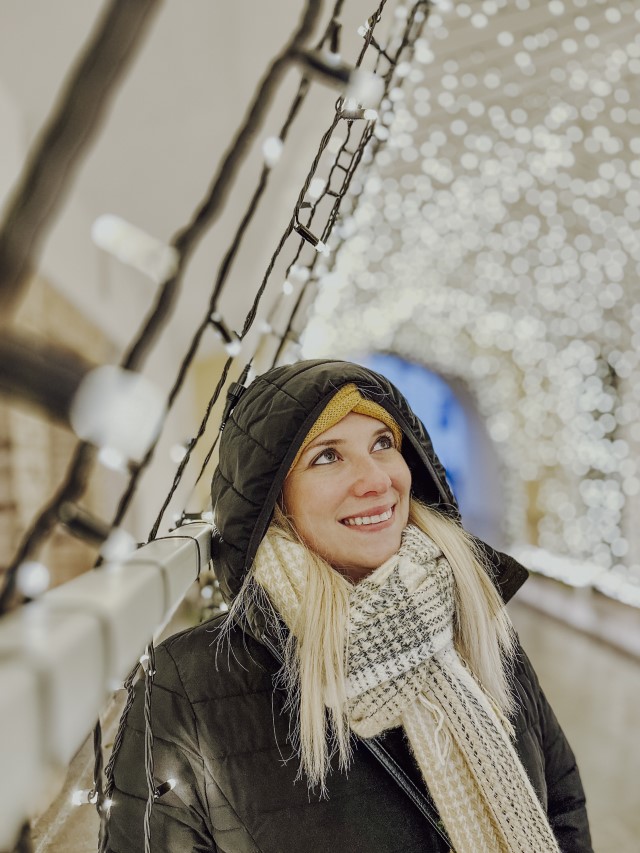 For an interesting photo, play with framing by using leading lines. Leading lines are a technique where natural lines lead the viewer's eyes through a photograph to your subject. Usually, these lines start at the bottom of the frame and guide the eye upward. To do this, scan the area in which you're shooting and look for natural and manmade structures like a line of holiday lights along a fence or a row of Christmas trees on a tree farm – if it looks like a line and is capable of guiding the viewer's eye, then it can work! Learning to effectively use leading lines can help you create dynamic and powerful and unexpected portraits.
4. Try having your subject interact with the environment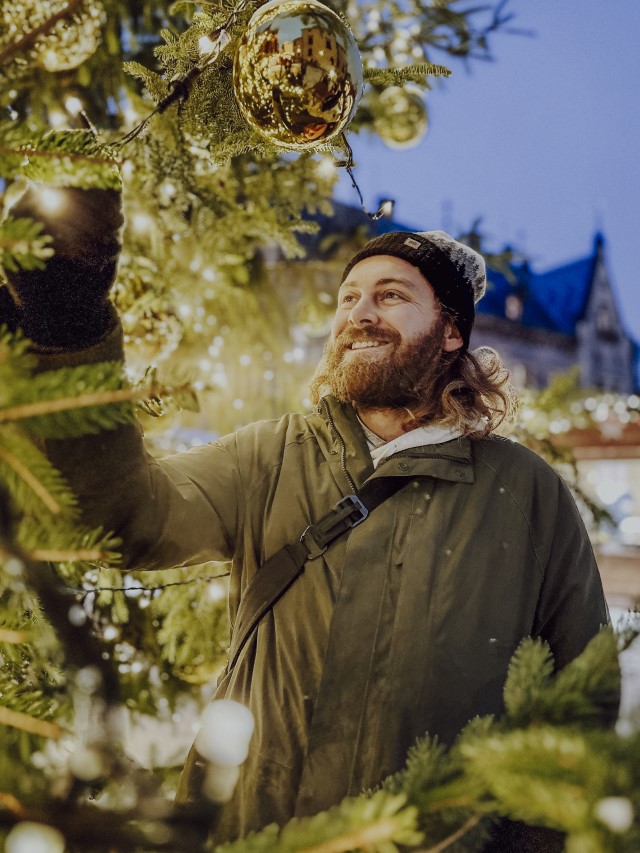 Standing in front of a nice background with hands in pocket is cute, but you can create a more dynamic photo by having your subject interact with their environment. It can be as simple as leaning on a wall or having someone interact with an object — like a cup of hot chocolate.
5. Explore angles
We see the world from our eye line, but that doesn't mean our photographs need to always be from that perspective too. Try kneeling down or elevating when you're taking your next photo to play around with the angle. This time of year there's always lots of fun décor on trees and around the city, so it could be a great time to photograph from a lower angle so you can showcase both the décor and your subject.
Most importantly, just play. That's where some of most memorable gems can come from.
Follow Alia Youssef on Instagram @aliayphotography.