Ontario is the most populous province in Canada and home to our country's capital city, Ottawa. There just so happens to be a great vibe in many of Ontario's biggest towns and cities right now.
Whether you're an Ontarian looking for some inspiration to venture out of your comfort zone or you're new to the province looking to find a flavour of the region, we've got you covered with five must-see locations offering exciting vibes to everyone.
Stratford Festival
One of the most quintessential experiences of Ontarian life can be found two hours down the road from downtown Toronto along the Avon River. Stratford has architectural splendour to rival Stratford-upon-Avon in the UK. The town gives a nod to it's British heritage with the Stratford Festival, which is a delight for the cultural senses, staged in its Avon and Festival Theatres.
Each year, the festival stages up to a dozen classic and contemporary productions and musicals, with a specific focus on many of the plays of legendary British playwright William Shakespeare.
Casino Rama
This iconic casino resort is an upscale entertainment experience, a stone's throw from Lake Couchiching. It's positioned due north of Toronto, close to the towns of Orillia and Barrie. Casino Rama is considered one of the best land-based gaming experiences in the province. It has its own 5,200-seater arena and this year plays host to big names like The Beach Boys, Frankie Valli & The Four Seasons, Ice Cube, Russell Peters and many more.
However, if you're one of the unlucky ones that live too far away from Ontario's land-based casino resorts, let's prick your ears with news of the province's recent unveiling of iGaming services. Online casinos are now operational in the province of Ontario, becoming the first Canadian province to launch online casino games to the masses. An online casino is a fusion of all the best casino games you'd find on a casino floor, packaged up into a neat bundle on a website or app. Many popular slot machines from casino floors have been digitally converted for online use, making it possible to load up casino slots for real money payouts. Slot developers that have partnered with online casino sites in Ontario have also built new slot titles inspired by themes from popular culture.
Massey Hall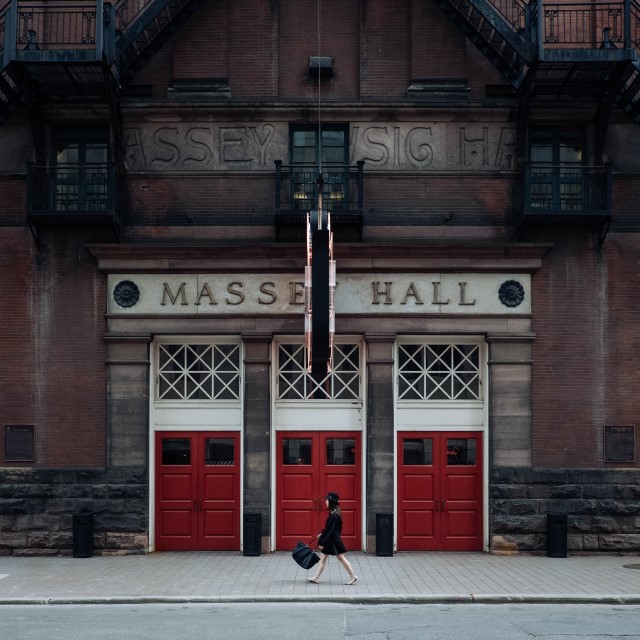 Massey Hall in Toronto is one of the most historic live music venues in the province of Ontario. It's been open since the late 19th century and has played host to many iconic names in the industry, ranging from Bob Marley to Justin Bieber. It's always been known as an intimate venue, with capacity for just 2,750+ people.
One of the best reasons to check out a gig at Massey Hall is for its acoustics. Its impressive, high ceilings create a magnificent audio experience. The venue also recently underwent significant renovations, restoring the Allan Slaight Stage and enhancing the on-site facilities.
Grand Theatre
The Grand Theatre in London is one of the most awe-inspiring entertainment destinations in the entire province. Opened in 1901, this small but atmospheric theatre has been enchanting locals and tourists alike for well over a century. The Spriet Stage has a seated capacity of just 839, which means tickets for the biggest performances are incredibly popular.
The Grand Theatre has plenty of stunning detailing, including a striking proscenium arch that some of the world's best performers have appeared beneath. It's also well-placed for those new to downtown London, with easy access via foot, public transport, or vehicle.
Rogers Centre
Sports fans new to the province should also get in on the Blue Jays action. The Toronto Blue Jays are Canada's leading Major League Baseball (MLB) franchise and play their home games at the impressive Rogers Centre. This stunning multipurpose venue has a retractable roof, which enables it to stage indoor events too including live music events.
For MLB games, the Rogers Centre can host up to 49,282 people. Although the Blue Jays are one of the better-supported teams in the MLB, most tourists should find it easy to get their hands on tickets for any given game in the schedule.