Because we receive tons of beauty products to test out – we're not complaining! – we've become more and more critical towards the newbies on the market. Although we always share our unbiased opinions, it does happen sometimes that we end up falling in love with certain things more than others. So, here are 4 facial cleansers that we've tried and loved recently!
Lancôme Miel-en-Mousse

You'll fall in love with its light and aromatic formula right away. This mousse makeup remover removes every trace of makeup, while also cleansing the skin. For dry skin especially, massage the product onto the face, and the product will slowly turn into a makeup removing oil. When it touches water, it turns into mousse, and eliminates impurities. Perfect for people who love to pamper themselves, while saving time!
$42 online.
Danièle Henkel Cleansing Milk

For those who prefer milk formulas, this new product by Danièle Henkel is made for you. This two-in-one cleanses and removes makeup gently, and its floral scent is to die for. I love the fact that this brand prioritizes natural ingredients, without compromising the results!
$39 online.
Decléor Essential Cleansing Milk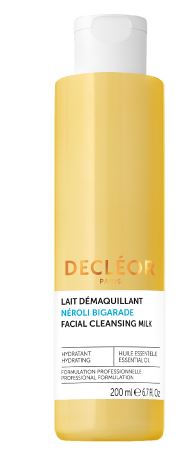 I fell in love with this neroli-scented cleansing milk, that glides onto the skin gently. It removes makeup efficiently, even the most insisting mascara, and helps the skin shed off all the makeup. If, like me, you love perfumes and essences, you need this product in your routine!
$36 online.
Lierac Micellar Milk Double Cleanser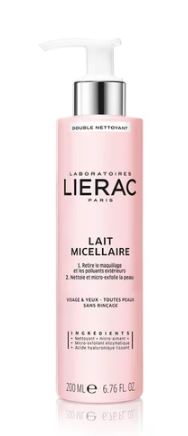 I, who have lived by micellar waters for a few years already, was super happy to discover this new Lierac product. Its formula is inspired by ionic cleanses, and provides a double-cleansing action: on the surface and in depth. A perfect cleanser for those who like efficient and gentle products.
From $29 online.