Nyma Tang is not your typical content creator. She has been a champion of inclusivity and diversity in the beauty space since she started focusing on YouTube at the age of 21. Nyma Tang made a name for herself by developing a series on her channel called "The Darkest Shade" where she reviews the darkest shade of makeup products to see how they work with her skin-tone. Not all young women have the confidence to speak out to beauty brands and let them know that it isn't enough to have shades available for deeper skin tones – makeup needs to be inclusive.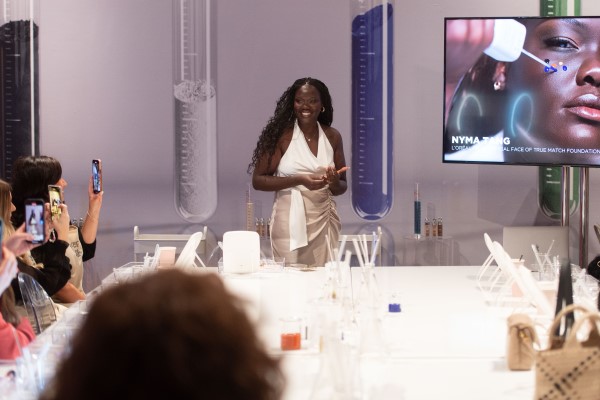 The child of South Sudanese immigrants, Nyma Tang has made a difference for women around the world. She rose above bullying in high school to give other young women hope that they could also come out the other side. She has found success on a global scale with her campaign with L'Oréal Paris True Match Foundation. She is intelligent, creative and yes, self-confident. Nyma Tang is our latest subject for #WomenInspiringWomen:
You have been open about being bullied in high school for your skin tone. How did you learn to get your self-confidence back?
A lot of the bullying happened when I was in high school, so I graduated a year early and I got out of there as quickly as I could. When I really think back on how they made me feel, it's difficult. I've always had a healthy amount of self-confidence and it felt like the outside world tried to take that from me and was slowly trying to break me down.
As soon as I was removed from an environment that was making me feel like I was less than, I was okay. I was always at home, and I considered home to be my safe space. I feel like that's how I was able to l combat it. I also come from a big family of sisters and that helped. They are all younger than me – and I had to set that example for them.
As a content creator, you released a video on your YouTube channel titled "11:59" that touched a lot of people that have been bullied. What did it mean to you to know that you reached people who didn't feel confident in their own skin?
It means so much to me. The reason I do what I do [content creation] is so that other people can feel like they're beautiful just as they are, especially women with deeper skin tones like mine.
I get really emotional about that video. Although like I said, I have a very healthy amount of self- confidence, I know that some people don't and that just breaks my heart. That I get to touch so many people and make them feel like they're not alone makes me feel so proud.
I just made a video recently about Mother's Day because I don't have my mom in my life. So many subscribers told me that not a lot of people talk about the fact that they are going through the same thing. I'm just thankful that I can just make people feel less alone than I felt.
It is hard to find that escape because social media finds you everywhere…
It's everywhere. Even when you turn your phone off and put it aside, which I've been trying to practice, it's still on your mind. You're still thinking about it.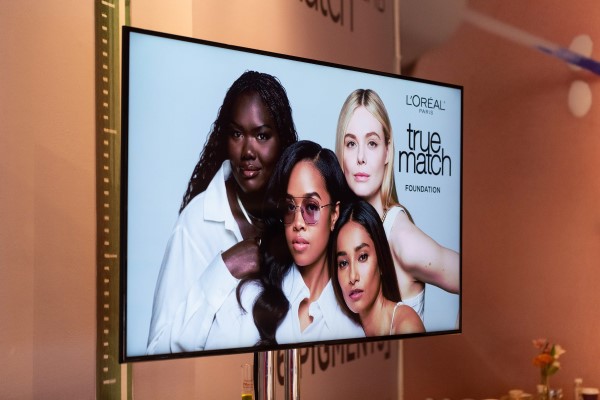 In "The Darkest Shade" you review the darkest shades of every type of makeup product. You are now a global spokesperson with L'Oréal Paris True Match Foundation. Why did you decide to partner with L'Oréal Paris True Match and how does it make you feel when you find your own true match?
It feels amazing when you find something that works for you. Partnering with L'Oréal Paris was a no brainer because like I said, I've always struggled with finding products, but L'Oréal Paris has always had something that I could make work. Back when it was [True Match] C10, it was the first time that I found a drug store product that worked on my skin tone.
I've worked on other partnerships with L'Oréal Paris like Women of Worth, and I love those events. The progression was just so natural to now being on a global campaign with them. It just felt like the most logical step. It's a big thing to attach your likeness to such a huge global campaign. The brand had to be right and it just had to make sense and it made sense with L'Oréal Paris.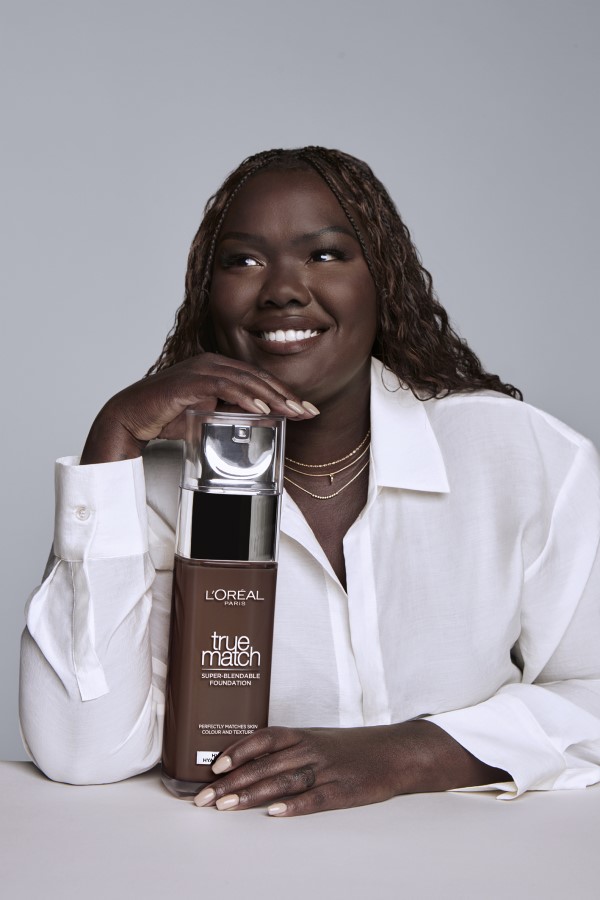 It's important to see people that look like you. What would it have meant to you as a child to see somebody that looked like you having the same sort of success that you have had?
Seeing something like this L'Oréal Paris True Match Foundation campaign, on such a global scale with someone as vocal as I am, would have changed so much. I feel like I've already seen the changes that campaigns like this have created and if I saw it when I was a child, I would have felt like I could take on the world.
You admitted that you weren't active on social media before you launched your YouTube Channel. What made you decide to take the leap into video content? Why do you think that you have been able to remain successful in a world filled with increased competition and algorithm changes?
It's funny that I began creating content because I'm really shy. I'm a lot less shy now because I have no choice. Initially, it felt very safe, because when I film, I am alone. YouTube is solitary. I felt like it was an outlet for me to vent my frustrations at the fact that makeup products were not available for me because of my skin tone.
Every single time I film a video like the Darkest Shade series, or when I went to Sephora and tested all of their bronzers and none of them worked, I just think about my sisters. I'm also really critical if myself at times and wonder if I should put that video up. My ex was a big part of when I started creating content. He always said to think about your sisters, and I knew that he was right. I would just hit publish every single time for them. That's all it took for me.
I don't know how I've managed to stay successful. I just put out the content that makes sense for me. I think it's that authenticity. When I first started YouTube, nobody with my skin tone was doing the type of content that I was. I felt like I was forcing people to watch and forcing them to face that the lack of inclusivity was a problem that needed to change. It translated well on Instagram too. You have to be good at migrating your content onto other platforms. Some creators get stuck in the mindset that "this is just for YouTube". You need to put your content everywhere.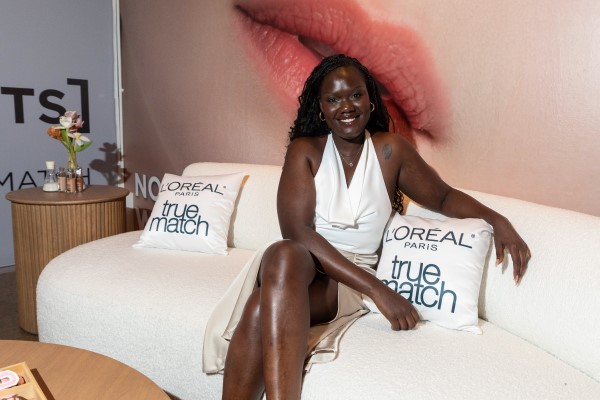 What is next for you?
I am thinking about how to move the conversation about inclusivity past makeup. Even the shoes that I'm wearing today are nude, but they aren't nude for me. It's so hard finding things like stockings and nail polish. I find it hard to find nail polish swatches for deeper skin tones that are actually swatched on deeper skin tones. I want to continue the conversation in these spaces.
Who inspires you?
I struggle with that a lot. Many people say the women figures in their life, but I didn't have that. So, my biggest inspiration has always been my dad. When he moved out here [to the USA] with our family, we were refugees living in the Midwest [Minnesota]. He had no work experience. My mom wasn't a stable figure in our lives. He did it all by himself and there are six of us. I'm constantly in awe of him.