Our final recipe from Canadian Chef, Christine Flynn's cookbook, A Generous Meal, is the easiest of them all. Warm chorizo in sidra with charred bread is simple to prepare as an appetizer or dinner with only three ingredients. A Generous Meal releases on on February 21st, 2023 and includes over 1oo fresh, comforting, easy-to-follow recipes that are a must have for your cookbook collection.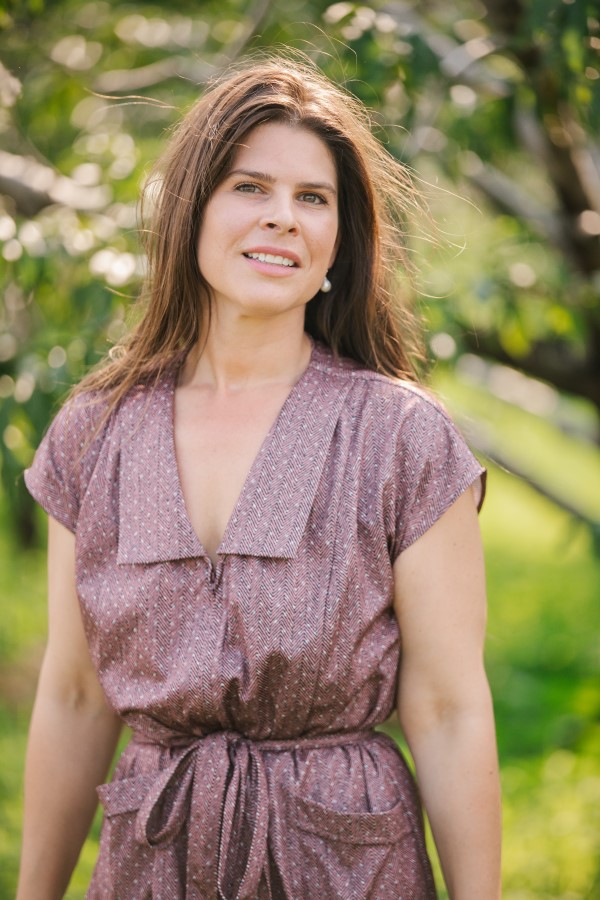 I really can't do justice to this dish by describing it because it is, in essence, just hot sausage floating in warm fermented apple juice, which might not make you feel compelled to make it. But you're just going to have to trust me that a sort of alchemy takes place during cooking. The sausage gets a little soft and sweet, and the sidra, which is just a very dry Spanish apple cider with a low alcohol by volume, gets spicy and a little smoky and becomes more than the sum of its parts. Find sidra at most specialty wine shops or substitute a dry apple cider or even a dry white wine for a similar effect. Spooning some of this brothy chorizo onto a charred piece of bread (by candlelight, if possible) is one of life's great simple pleasures and feels somehow both glamourous and cozy.
Serves 4 to 6
8 ounces (225 g) Spanish chorizo, sliced into ½-inch (1 cm) rounds
2 cups (500 mL) Spanish sidra or dry apple cider
Charred bread, to serve
Place the chorizo in a small saucepan and cover with the sidra. Bring to a boil over high heat. Reduce the heat to low and let simmer gently for 8 to 10 minutes until the chorizo is warmed through and its flavour has infused the sidra. Serve immediately alongside charred bread for dipping.
Store leftovers in an airtight container in the fridge for up to 4 days. Warm gently in a saucepan before serving.
Excerpted from A Generous Meal by Christine Flynn. Copyright © 2023 Christine Flynn. Photographs by Suech and Beck. Published by Penguin, an imprint of Penguin Canada, a division of Penguin Random House Canada Limited. Reproduced by arrangement with the Publisher. All rights reserved.