Our latest stop on Traveling Taste Buds takes us back to Kingston, Ontario, a small city with a surprisingly diverse food scene. Kingston restaurant, Tango Nuevo offers globally inspired takes on tapas. They also have an extensive wine cellar with Canadian and international wines to pair with their offerings.  This roasted butternut squash dish is ideal for sharing and pairs well with a Spanish Albariño wine.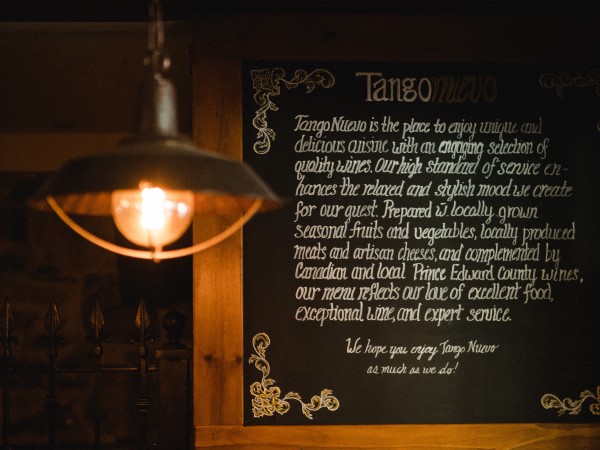 Tango's Head Chef Marc Jacques created this dish to highlight locally grown butternut squash which is in season.  The sweetness of the roasted butternut squash is balanced out with the acidity of the goat cheese.  Brown butter adds richness and white balsamic gastrique accentuates both sweetness and acidity. 
And now for the recipe: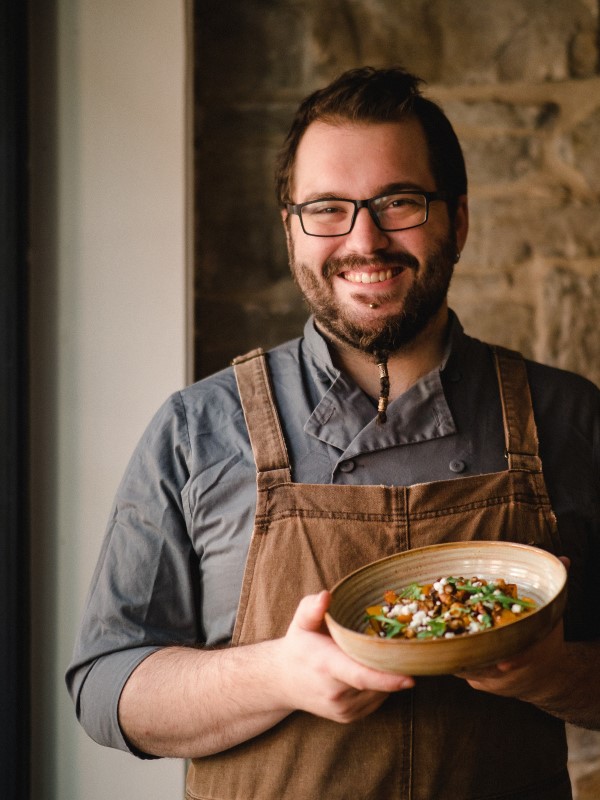 Ingredients and Directions
Roasted Squash
Preheat oven to 375 degrees.
One large butternut squash
Oil
Salt
Peel the squash and cut into ¾ inch cubes. Place in a bowl and coat with oil and season with salt. Place cubes, spaced out in one layer, on a baking sheet covered with parchment paper.
Roast in the oven for 22 minutes.
Toasted Walnuts and Pumpkin Seeds
½ cup walnuts
¼ cup pumpkin seeds
Pinch of salt
Pinch of sugar
2 tbsp butter
Place all ingredients in a frying pan and set on medium-low heat. Stir together as butter melts. Once it has completely melted, keep stirring occasionally until the butter is brown and nuts and seeds are golden brown.
Brown Butter Honey
½ cup butter
¼ cup honey
Brown the butter in a small pot, stirring often with a rubber spatula. Have a metal bowl ready. As soon as the butter foams up and starts to brown, pour immediately into the bowl to stop the butter from burning. Let the butter cool just until it starts to solidify but is still runny. Slowly whisk honey into the butter.
Assembly
Place squash in a bowl and toss seeds and nuts over top. Drizzle honey over the squash. Add a handful of arugula, dot small pieces of chèvre throughout, and add a sprinkling of gastrique. Enjoy.