Times are tough for many people. From intensive energy prices to an increased cost of living, to inflation hitting many economies around the world, the spending power of the average family does feel a little reduced. This should hopefully change in the future, but of course, it might mean that being careful about your spending and perhaps cutting back on some of the luxuries is a good idea, if that's what you need to do.
Often, when this approach is taken, families that are trying to save money will determine if they really need to take that vacation this year. This, of course, is quite a shame, because you do deserve some time off to explore the world with your family. So even if you don't have the funds to go on a five-star safari ever other week, there are alternatives in order to enjoy the vacation, or at least a similar vacation, that you will remember for years to come.
In this post, then, we'll discuss how to achieve that: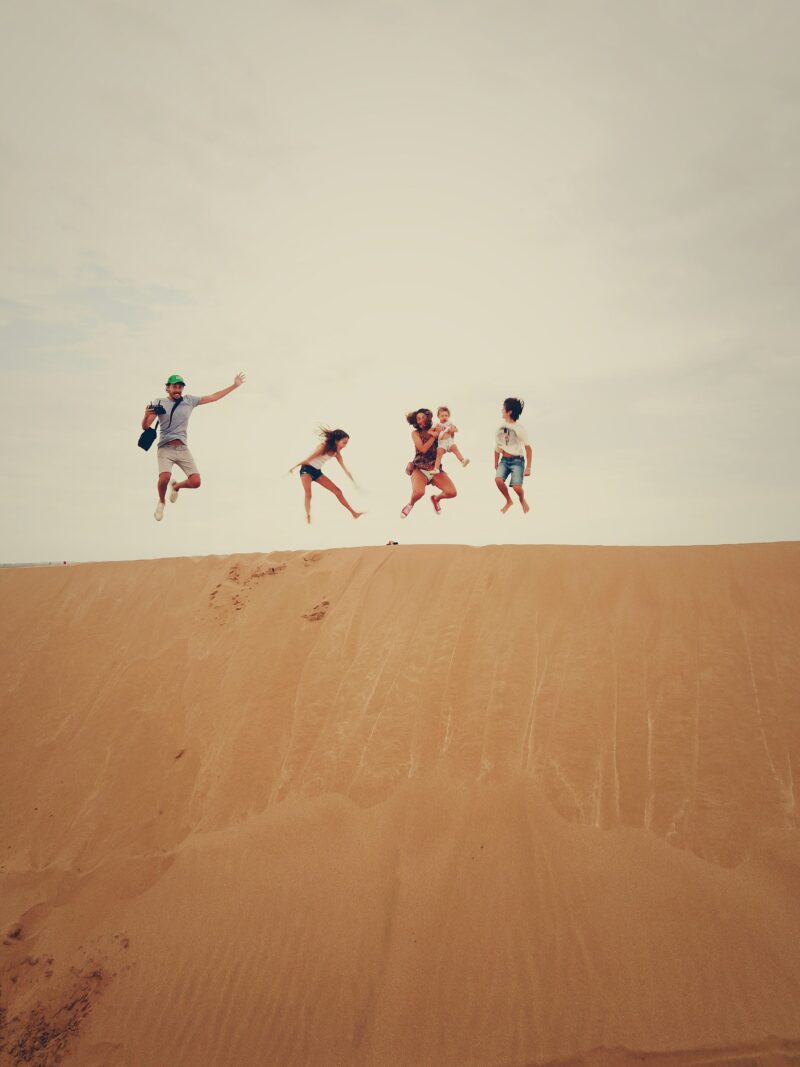 Consider Package Deals
Package vacation deals can be a perfect way to plan an entire vacation, and to do so with the people you appreciate. This might include everything for less of a cost than it would be to book all of that individually, such as giving you access to a resort, a hotel, and certain tour experiences in a historic place. You may even have the entire purpose of a vacation properly planned for you – such as heading on a safari and booking the entire trip around that, or a singular experiencing like walking up the Sydney Harbour Bridge.
A package deal makes planning easier, and generally involves most of the costs of the main experience, outside of your food and miscellaneous spending. Even better – last-minute package deals where you fill in the slot someone has cancelled or fill up a tour that is set to take place that day is often a fantastic way to save money, and to secure a quick vacation as and when you need it.
Join A Vacation Club
Vacation clubs can be a very fun and an effective means of saving money. They can take various forms. One of the most popular is that of the resort park timeshare, where you purchase ownership of a property for a certain amount of time, like Disney Vacation Club for example.
Here you'll get access to certain specialist accommodations in different parks, and be able to switch out those points for similar experiences within that park. In the long run, this kind of approach can guarantee you a spot in the place you most love to vacation, while also saving you money in the long run. This means you'll always have that spot costed out and reserved for you, so you don't have to worry about booking in advance, financing your trip, or switching out.
Often, timeshares can be flexible too, so you might sell your spot this year or perhaps apply your points elsewhere. Remember that timeshares can be sold, too. So if you already own a timeshare, then selling your position as per the terms of your contract could free up funds to opt for a more cost-effective holiday this year.
Opt For Promotional Coupons, Points & Deals
It's not uncommon to find excellent coupons or promotions that pay for almost an entire vacation, or give you the means to travel somewhere you've been meaning to, but still may not have been your first choice. That can be a lovely surprise especially if you weren't sure what experience to have this year.
It can be a cool idea to check for travel discount codes through the linked resource, as this helps you understand what might be available, and also better cost out the prospective budget for a discount vacation.
Remember that the whole experience doesn't have to be discounted, but if an important element of it is, well that's a good place to start, too. So for example, you may decide to head on vacation to a fantastic beach resort, choosing that specific location because you've managed to grab 70% off scuba diving lessons for the entire week. Now that's a valuable use of your time.
Consider A Local Vacation
Sure, unless you live on the coast of Barbados or Hawaii, it's unlikely that a local vacation will be as utterly beautiful or incredible as some of the prime hot-spots people enjoy travelling to. But that doesn't mean it won't be fantastic, or that you can't unearth some of the hidden beauty in your local area.
For example, someone living in Yorkshire England has the whole of the Dales to explore, while someone living in a state like Texas has the chance to see a great deal of rolling plains, spend time on comfortable ranches, and enjoy some of the best food out there. National parks, museums, historical sites, or simply a remote cottage in a rainforest for a truly relaxed getaway can all be options.
Camping Is Cheap, Memorable & Effective
Every family, no matter their general budgetary allowance, should go on a camping trip at least once. Doing this can be a great deal of fun, but it also allows you to experience a low-key getaway, spending time in a comfortable space in the midst of nature.
Alternatively, you might bring along a converted van or caravan that you can sleep in, relaxing and paying minimal fees for accommodation costs. A nice site with access to amenities and electrical outlets can be worth the stay, but you may also camp out in areas that are a little wilder if you know the area and this kind of activity has been approved.
Road Trip!
A road trip, provided you can afford the heightened cost of fuel and can have your car serviced beforehand, is a great use of your time. Here you can explore a fair amount of a geographic area in one fell swoop, perhaps booking a few stops at bed and breakfasts along the way. This may give you time to explore in the morning and evening, and using most of the afternoon to drive to a different location. In the space of a couple of weeks, you can explore an entire coastline!
If you visit friends or family along the way, then you might not even have to pay for accommodation. Of course, if it's just you and a partner, or yourself and a relative, then you might do something special such as renting out motorcycles and driving through Europe together, experiencing all of the winding roads and having a great time.
To conclude – family vacations can sometimes be quite expensive. The truth is that there are several ways to save money. From delaying the time in which you go, opting for package deals, going last-minute, trying to make use of promotions, points or clubs, and of course, switching up the format of your holiday to begin with, you may just save a great deal of money in the long run.
Also – don't forget that splitting a main vacation into two or three mini weekend adventures is absolutely a good way to plan. It all depends on your tastes and the tastes of your family. Planned properly, you can truly settle into the trip without having to worry about finances at every single moment.