Last month, the Canadian Songwriters Hall of Fame welcomed five new Inductees during a star-studded celebration at Massey Hall in Toronto. Alanis Morissette, Bryan Adams, Daniel Lavoie, David Foster and Jim Vallance were the latest inductees. The Canadian songwriters and performers were honoured with tributes and unforgettable performances that celebrated some of their most well-known hits.
Deborah Cox sang Foster's "I Have Nothing," while Charlotte Cardin and Pierre Lapointe duetted to Lavoie's "Ils s'aiment." Morissette's had her biggest hits performed during the event including an emotionally charged performance of "Ironic" sung by Jessie Reyez, "You Oughta Know" by Serena Ryder, and "Hand in My Pocket" by Alessia Cara.
Corey Hart honoured Bryan Adams with a solo piano performance of "Everything I Do" and "Straight From the Heart," while Nickelback's Chad Kroeger and Ryan Peake brought energy to the crowd with Adam's hit "Summer of '69," which was written by Adams and fellow Inductee Vallance.
Presenters included Lawrence Gowan, Jim Corcoran, and Grammy-winning artist Olivia Rodrigo who expressed the "life changing" impact of Morissette's songs and her admiration of her "grace, class, and heart." Additional performers included JP Saxe, Bruno Pelletier, Chicago's Neil Donell, Bobby Bazini, Maurice Moore, Clerel, Tafari, Divine Brown, James Baley, and Ruby Waters.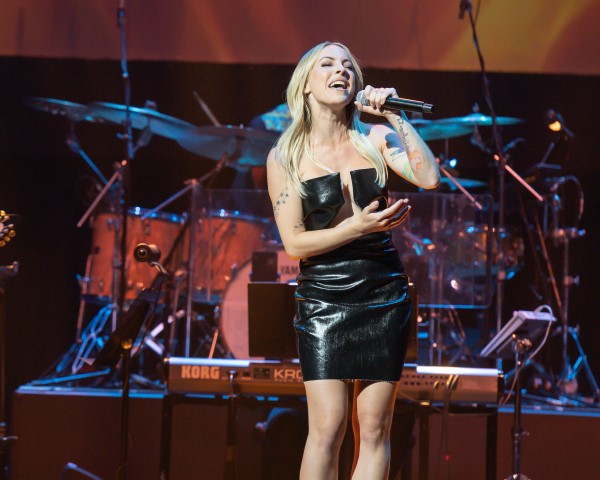 Host Marie-Mai rounded out the performances with Vallance's "What About Love," and rejoined all of the night's performers for the grand finale of "Tears Are Not Enough" written by Adams, Vallance, Foster, and Rachel Paiement. Dan Hill, Andy Kim, and Lorraine Segato were among some of the artists on the original recording who reunited for the finale; and Bruce Allen, who was responsible for bringing the artists together more than 37 years ago, was in attendance to see past and new generation of artists singing the Canadian charity classic.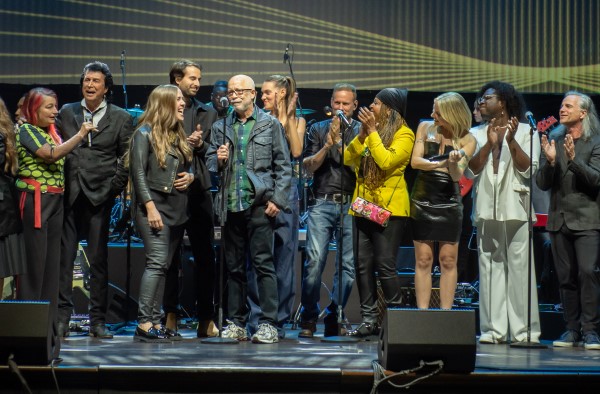 Here are some more memorable moments from the Canadian Songwriters Hall of Fame Red Carpet and performances: