Any kind of travel is enjoyable. Throwing off the constraints of the everyday experience, meeting new people, seeing new sights — what's not to love? Packing a bag and exploring the world is one of life's greatest joys, and it's even better when our travel incorporates one of our passions. For instance, if you're a casino fan, you'll find plenty to enjoy about taking a trip to the world's premier casino destinations.
Since casinos are a global phenomenon, you'll find no shortage of options, all over the world. In this post, we'll take a look at some of the best of the best. The next time you're planning a trip, make it one of the following destinations.
Las Vegas
Of course, we must start with Las Vegas. This isn't just a city that has excellent casinos; it's a city that was specifically designed with casinos in mind. Casinos are right at the heart of everything for a trip to Sin City. In truth, most casinos in Las Vegas are a cut above what you'll find elsewhere since the overall quality is exceptionally high.
Even still, some casinos do stand out as being extra special. The best casinos in Vegas are generally thought to be The Wynn, The Bellagio, Caesar's Palace, and Mandalay Bay. Without a doubt, Vegas has to be on the bucket list of casino lovers!
London
It's no surprise that London has its fair share of excellent casinos. After all, this is a city that offers a little bit of everything. In between your trips to Buckingham Palace and the city's many museums, look at spending some time in the world-class casinos. The best one is generally considered to be the Hippodrome, which sits right in London's famous Leicester Square. The Grosvenor Victoria is another well-respected casino that attracts some of the world's famous poker players.
China
Las Vegas is the first place most people think of when they think of casinos. But look east, and you'll find Macau, a city known as "the gambling capital of the world." It should come as no surprise that China plays such a prominent role in the casino world; after all, gambling in ancient times was primarily centered around this part of the world, so they've had a long time to create a first-class experience.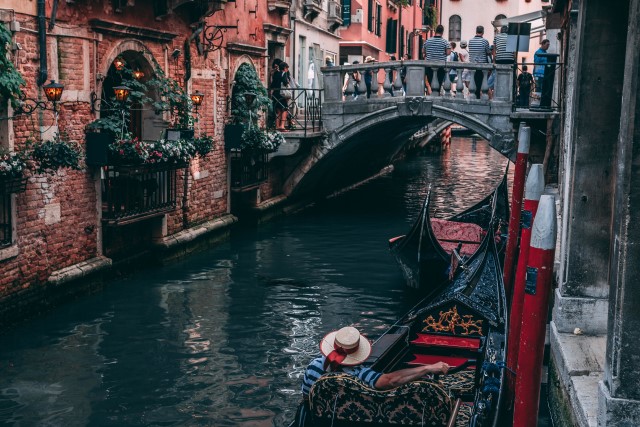 Venice
People usually associate Venice with canals and gondolas. But if you're a casino lover, then you'll probably know that Venice has a unique connection to casinos. It was here that the world's first-ever casino opened its doors way back in 1638! Without that establishment, it's hard to say what modern casinos would look like. It sits on the Grand Canal, and the building is truly beautiful. Play a game or two there, and you'll be walking through some four hundred years of history.
Monte Carlo
Looking to experience a luxury casino experience in one of the world's wealthiest regions? Then it has to be a trip to the Casino de Monte Carlo. This one routinely tops the list of best casinos in the world, and once you're there, you'll understand why.
The building that houses the casino is spectacular and is so appealing that even people who have no interest in casinos pay a visit. The games and all-around ambience make this a must-visit for casino lovers. You'll also be stepping into cinematic history while you're there, too — this is the favoured casino of James Bond. It attracts the rich and famous, so keep your eyes peeled while you're there, and you might just spy a celebrity or two!