2022 was a tough year for investors with most major indices finishing the final trading day firmly in the red from where they had been 12 months earlier. A range of factors weighed on the market's sentiment, including rising costs for businesses and consumers, the continuation of supply chain concerns, and geopolitical disruptions turning the well-established status quo.
Here's how some of the biggest gaming companies fared last year
Take-Two Interactive, the company behind Grand Theft Auto, saw its share price drop by around 37%
Electronic Arts fared better, although it declined by around 10%
Ubisoft finished 2022 in an even worse position, finishing at less than half of its valuation from last January.
To put that into perspective, the S&P 500 index declined by around 13% in 2022, reversing much of the gains made in 2021 but still only one-fifth of the decline.
However, with a new year comes fresh optimism from investors. Most analysts are predicting that 2023 will be a year that sees much of 2022's turmoil conclude and early indications of sentiment in the market reflect this. Could that mean 2023 will be a good year for the gaming industry, too?
Online Casinos and Other Persuasive iGaming Options
In recent years, there has been a huge boom in the number of people looking to play games at an online casino. There are several big reasons behind this, including the fact that these entertaining online casinos offer thousands of different titles for their players to choose from, catering to almost every possible taste.
Another key factor is that successful casino sites like these have understood that the majority of players prefer to play games from their smartphones and tablets, so have switched created mobile-friendly websites and dedicated apps to cater to this.
2022 was another good year for the iGaming industry with growth seen in many regions, particularly in North American countries like Canada where many people are discovering the benefits of gambling online for the first time.
The market for online casinos and other forms of wagering is one that continues to grow. The drivers that made iGaming a success in 2022 and the years preceding it will remain throughout 2023.
Virtual Reality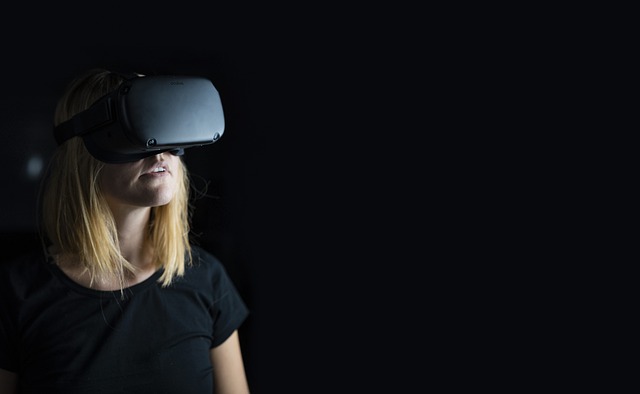 Virtual reality gaming has been around for much longer than most people realise. In 1995, Nintendo released a little-known console called the Virtual Boy which was a supposed VR gaming headset.
However, it failed to live up to the hype for several reasons, most notably the fact that it had to be placed on a desk with the player sitting down with their head inside it and the strange red-on-black wire-frame graphics. It was quickly withdrawn from sale after the company realized it was an idea well ahead of its time.
In the 2010s, the technology finally caught up with the concepts that Nintendo put together and companies like Oculus and HTC began creating the sorts of headsets that we are familiar with today.
As the technology has matured, the cost of a VR headset has declined dramatically, and the quality of the experience has risen at a similar rate.
In 2023, Sony, HTC, and Meta are all expected to release updated versions of their virtual reality hardware, taking VR gaming to the next level.
Consoles
Despite the ninth generation of video games consoles being released back in 2020, the supply of both the PlayStation 5 and the Xbox Series S/X has been constrained for much of the last two years.
The main reason behind this has been the global shortage of microchips. These specially designed bits of silicon are needed for almost every piece of electrical equipment on the planet from refrigerators to cars, meaning there was no way that demand would be reduced.
These supply chain pressures are beginning to ease, so a market equilibrium can begin to be reached. And given that PS5 sales are currently behind the PS4 at the same stage in its lifecycle, we could see a surge in revenue from hardware this year.
For console manufacturers, this means more than just increased sales of their fancy boxes. It also means they can get their hardware into the hands of more players and, therefore, sell more of their games, peripherals, and subscription services which are generally more profitable.
However, negative pressures on Sony and Microsoft may eat into the bottom line. In the second quarter of the Japanese company's 2022/23 financial year, its gaming division saw revenues rise by 12% but profits fall by 49%.
This is partially down to increasing costs for manufacturing and development of content. These pressures are likely to wane in the following 12 months, though costs won't return to where they were in the past. Sony has already increased its prices to account for this, however, so profits could return to where they were in previous reporting periods.
Overall, 2023 is shaping up to be a good year for gaming. Right across the board, there are plenty of reasons to be optimistic, even if other areas of the economy aren't yet looking quite as rosy.