It was just a month ago that we launched our DIVINE Nine feature and it is already time to reveal our May favourites! This month, will showcase food, fashion, makeup, a household product and a fun YouTube Channel. It is once again filled with new products and old favourites that we discovered. Now, without further ado, here are our May Favourites!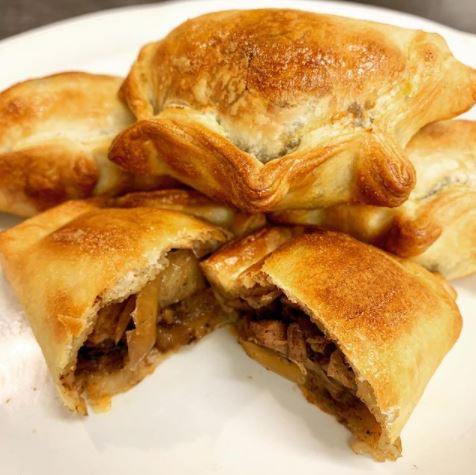 We wish these DELICIOUS empanadas were available Canada-wide, but right now, you can  find them in the Greater Toronto Area. The Jerk Chicken flavour is spicy but the spice builds slowly, allowing you to enjoy the taste of your bite before it really hits you and it is our favourite. Gaucho Pie Co. has dozens of variations on the handheld turnover. If you spice doesn't agree with you, we are sure that you will find a flavour that you will love.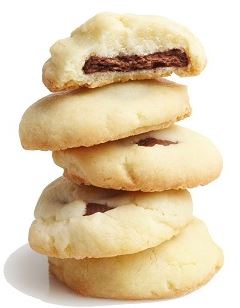 If you love shortbread cookies, Cookie It Up has the best packaged cookies that we have ever come across. They are so buttery and rich, you will swear they are homemade. The chocolate shortbread is nothing short of decadent.
Double Espresso Chiaro is a blend of Latin American Arabica coffees. If you are not an espresso lover, you can still enjoy this smooth blend. I add hot water, and turn it into my own version of an Americano – it is an easy way to enjoy this great coffee.
If you are looking for a spring/summer eyeshadow palette that has a softer colours, a duochrome, but is still neutral enough to wear for meetings (Zoom or hopefully in person soon), try Viseart's Midsommer Petit Pro palette. It contains more mattes than shimmers, which makes creating day to night looks easy. The matte formula is perfection with enough depth to create a variety of different looks all from one little palette.

ABBA Complete All-In-One Leave-In Spray is simply one of the best leave-in treatments on the market. Just a few sprays after towel-drying your hair, and a brush will glide through your tresses. It smells DIVINE with a light coconut scent that isn't overpowering. It does what it promises – which is moisturizing and strengthening your hair while reducing breakage – and isn't that all you can ask for in a product?
If you suffer from seasonal allergies, Puffs Plus Lotion facial tissues are a godsend. Yes, these have been out on the market for years, but they are the softest facial tissue out there, and when you have a runny nose and itchy, watery eyes, they will help prevent chapped skin on top of that.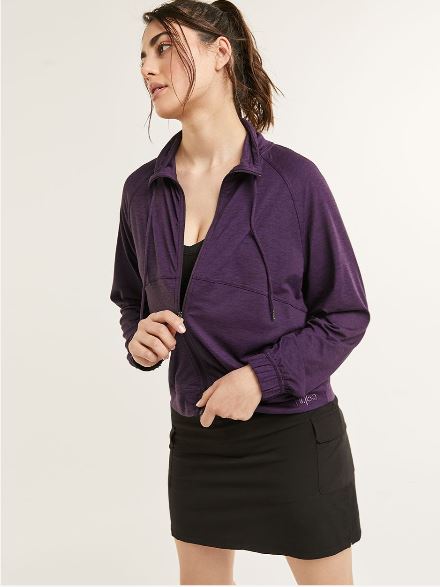 Hyba hit is out of the park with the Ultra Soft hoodies, tops and pants. They are the most comfortable clothes to lounge around, go for a walk in or to run errands in. The best part of all is that they are made with 93% polyester produced from recycled PET bottles, so they also help reduce waste.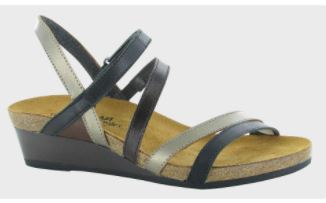 Naot is known for having comfortable shoes and sandals but comfort doesn't have to mean plain. The Hero sandal in black and pewter is a stylish wedge with added ankle support and you can't beat their anatomic cork & latex foot-bed for comfort. They actually mold to the shape of your feet the more you wear them.
TPMvids – For the Disney Lover and Vacation Dreamer – YouTube
If you have been dreaming of travel, Disney travel more specifically, then this YouTube Channel will bring you the scoop on the parks and behind the scenes thrills and chills. TPMvids covers "the Disney theme parks, amusement parks, entertainment, and media from countdowns to theme park history, Disney fails and everything in between." Even if you have no plans to travel, you will still find this channel fascinating.
There you have our May Favourites. Don't forget to share your own picks with us – we want to hear about the products that you love too!
*Gifted – all other items were self-purchased.