Are you looking for colourful clothes, accessories or cosmetics to rock during Pride Month that are gender inclusive or maybe you just want to support 2SLGBTQAI+ owned brands? Whatever you are looking for, we are sharing a few new faves. Our Pride Guide features the latest picks and programming going on across the country for Pride Month and beyond with some tips on what to wear to stand out:
Toronto Pride Annual Festival Weekend
Toronto's Annual Festival Weekend is on from through June 24th-26th. This includes the annual Trans March, Dyke March, Bi+ Pride Programming, Blockorama by Blackness Yes, Pride Parade, StreetFair, and multiple stages featuring over 300 2SLGBTQAI+ artists.
What to Wear:
Shein Canada has arrived with all of the colourful clothing that you need to stand out in a crowd or on a float. #SHEINforall is about making fashion for whoever you are. "We believe that style transcends identity, and that love takes on many forms, colours, shapes, and sizes. We believe that the clothes we wear reflect our personalities and we want to empower everyone to explore and express their individuality", says the brand.
Ottawa Capital Pride Festival
The 2022 Capital Pride Festival takes place from August 21st to 28th, 2022 and features free outdoor concerts, the street festival and the annual Pride Parade.
What to Wear: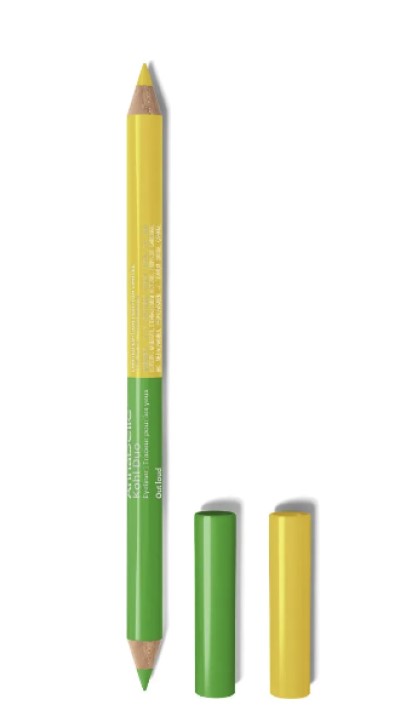 For a Pride Festival in our nation's capital, why not show your own pride by wearing a Canadian brand. Annabelle is celebrating Pride with their Pride Ambassador, Canadian drag sensation Kendall Gender. If you watch the video that Kendall created, it generates a donation towards Rainbow Railroad, a global not-for-profit organization that helps 2SLGBTQ+ people escape violence and persecution in their home countries. Check out Annabelle's Kohl Eyeliner Duo Out Loud to create your own Kendall Gender style look.
Montréal Pride Festival
Montréal Pride Festival runs from August 1-7 with a packed schedule of fun and artistry. The week culminates in the city's Pride Parade on August 7th at 1pm. Montréal Pride Festival is unique and reflects what makes the city so special.
What to Wear:
Montreal's Yas Salame is known for the Queer Chemistry series of enamel pins, but we also love this tie-dye beanie. The cotton beanie will keep you looking cool at the Pride Festival or keep you warm in winter months.
Halifax Pride Festival
The Halifax Pride Festival features over 150 community and Pride organized events celebrating the history, culture, activism, and perseverance of the queer community. The Festival, which runs from July 14th-24th is one of the largest in Canada.
What to Wear: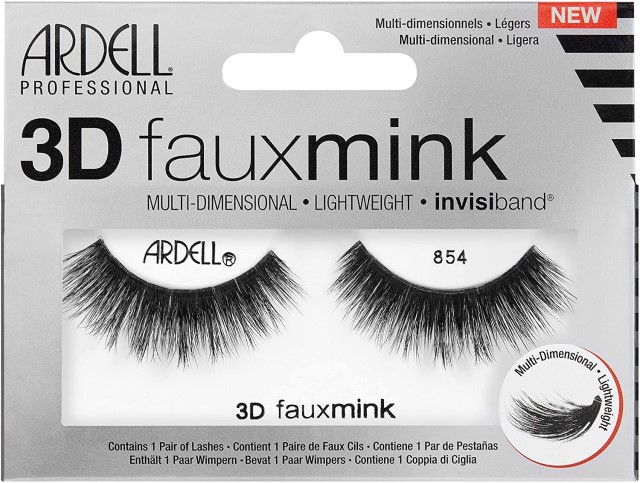 A big celebration deserves some big lashes. Ardell 3D Faux Mink 854 lashes will let you stand out from the crowd with full volume, medium-length fibers.
St. John's Pride Festival
St. John's Pride Festival runs from July 15th – 24th and details are still to come. The Pride Parade will be Sunday, July 24th starting at 2pm from St. John's City Hall and ending at Bannerman Park
What to Wear: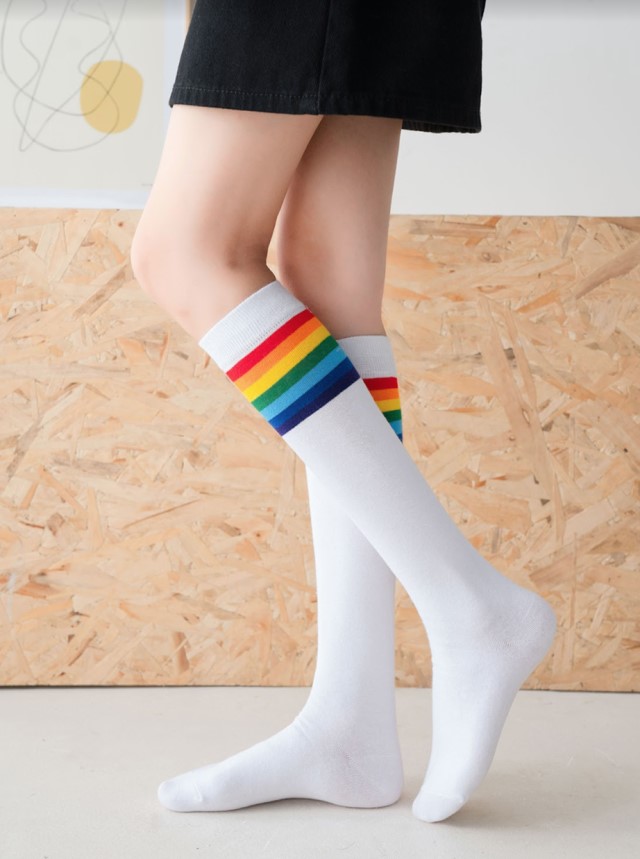 Evenings can get cool in St. John's, so why not keep warm and look fashionable with some cute rainbow striped socks from Shein? They have so many styles to choose from whether you like ankle socks or over the knees, Shein has you covered (or at least your feet will be) for Pride.
Calgary Pride Parade + Festival
Calgary Pride Parade + Festival kicks off a full week of programming August 26th. It concludes with the annual Parade & Festival Weekend on Sunday, September 4th. The festival will feature performances, food truck vendors, kid-friendly activities, a vendor marketplace, and a beer garden – all along the beautiful Makhabn (Bow River) at the new Fort Calgary location.
What to Wear: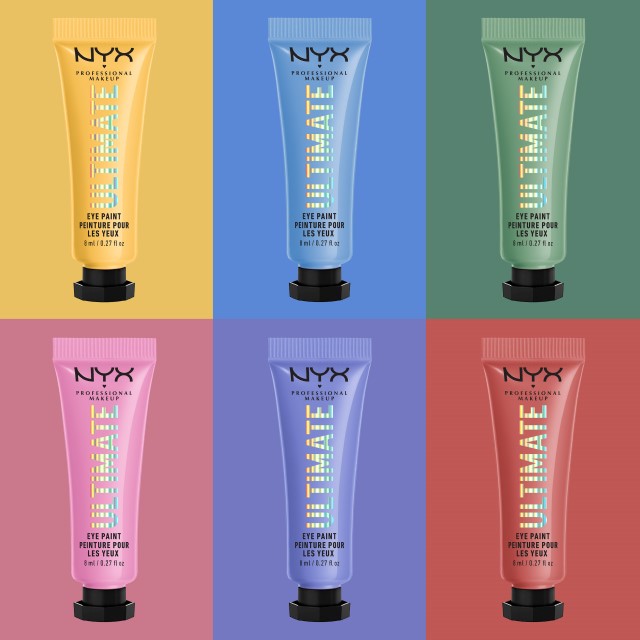 Create a rainbow look on your eyes with NYX Ultimate Eye Paint's six gorgeous shades. They give you pigment-packed mattified looks with just one swipe of your finger. They can also be used on your face and body so swipe left…or right.
Vancouver
Vancouver's Pride Parade is on Sunday July 31st from 12pm – 3pm starting in the West End on Robson Street and ending beside the Sunset Beach festival site.
What to Wear: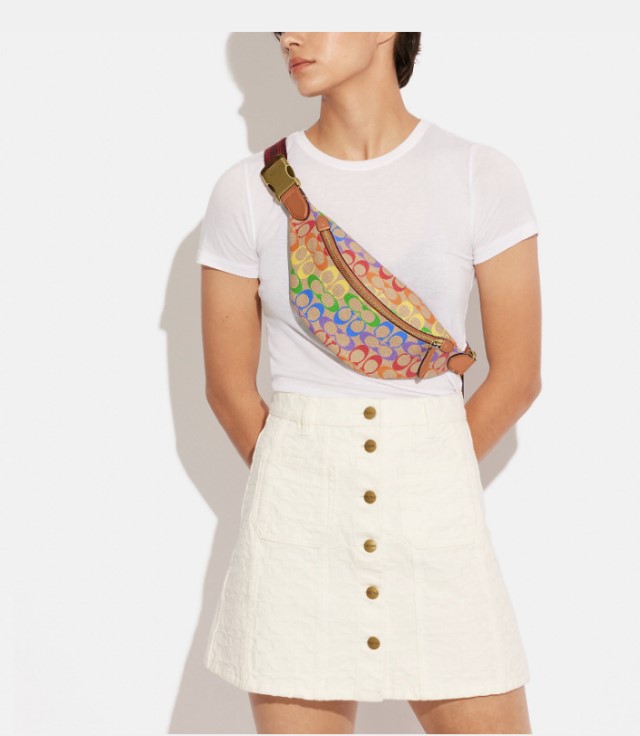 Vancouver Pride will be busy, so why not wear Coach's Charter Belt Bag 7 In Rainbow Signature Canvas. Crafted in Coach's rainbow Signature canvas and refined leather, this hands-free style has space for everyday essentials and adjusts in length to be worn crossbody or over the shoulder.
The Coach Foundation continues to support of the Hetrick-Martin Institute, its partner of nine years, as well as Point Foundation and CenterLink Community of LGBTQ Centers as part of its Dream It Real initiative and its focus on helping young people live authentically and thrive.