There are a multitude of children's products available on the market. From the state-of-the-art stroller to the playing mat gym, not to mention all the toys and accessories, there is enough to make you dizzy! However, if there is one thing that we must choose very carefully, it is the car seat. In addition to being safe, it must also be practical and, if possible, comfortable. Bonus points if it is attractive!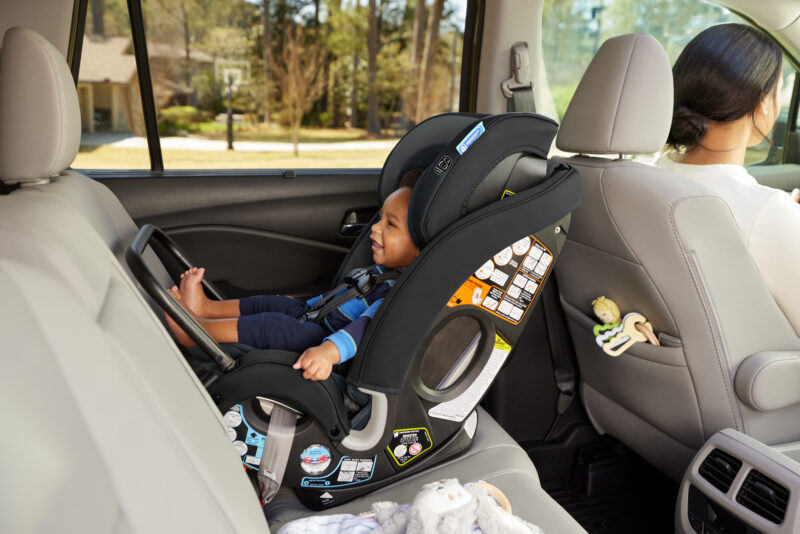 A few months after welcoming baby number 2 into the family, I got my hands on the brand new Graco SlimFit3 LX 3-in-1 car seat. Compact, it fits easily into my car, without taking up too much space, and its look suits my expectations in every way.
When I received it, I told myself: I'm going to wait a few more months, the baby is too small for this seat. I was wrong! Graco's SlimFit3 LX 3-in-1 can accommodate babies 5 pounds and up to 40 pounds, so it can really take your child from newborn to toddler and beyond. In addition, thanks to its narrow design, it can meet the needs of large families while freeing up space in the back. A great advantage for all types of cars.
Its sophisticated look is combined with comfort at all stages of the child's growth. It is also easy to install and even easier to clean. Its affordable price makes the investment even more relevant, thus making it possible to save on the cost of two or even three car seats since your child can use it for their first few years.
We have only recently started using Graco's car seat but already, I am in love. I highly recommend it to expectant parents, even more so to families with two or more children.
Graco SlimFit3 LX 3-in-1 car seat, starting at $479.99 at Canadian Tire, Walmart and more.
For more details about the product, visit Graco's website.