The Local Gallery, located in Toronto's Little Italy, has an exciting exhibit on until August 19th. "Sprinkles: A Sweet Body of Work," is a fun, colourful exhibit featuring talented artist Peppy Colours, also known as Pepe Bratanov. He is showcasing his unique use of sprinkles as the primary medium with his spectacular creations that look good enough to eat (but please don't).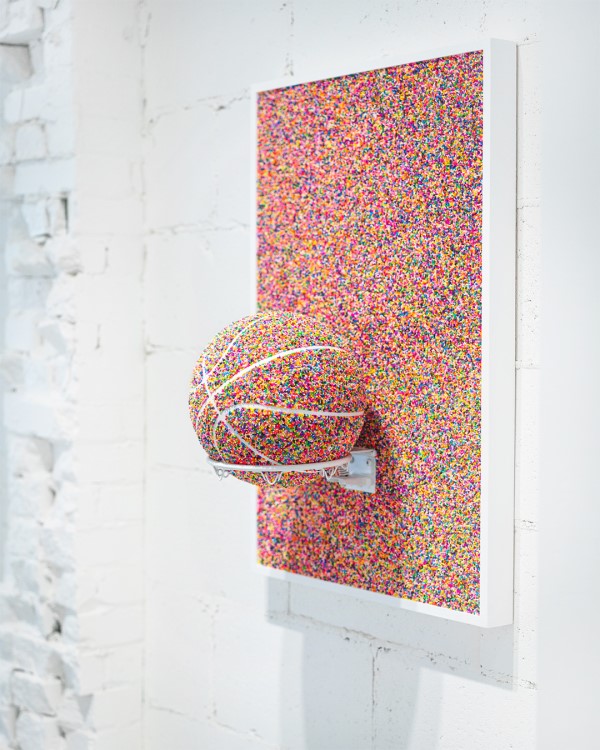 "Sprinkles: A Sweet Body of Work," is filled with enough pop culture references to make art approachable and fun for everyone from the harshest critics to newbies. You will find everything from a sprinkle covered basketball to a sculpture of Darth Vader looking oh-so-angelic with his sprinkle covered helmet. Everyone from Looney Toons fans, to Disney collectors and Simpson swooners will love the artwork on display.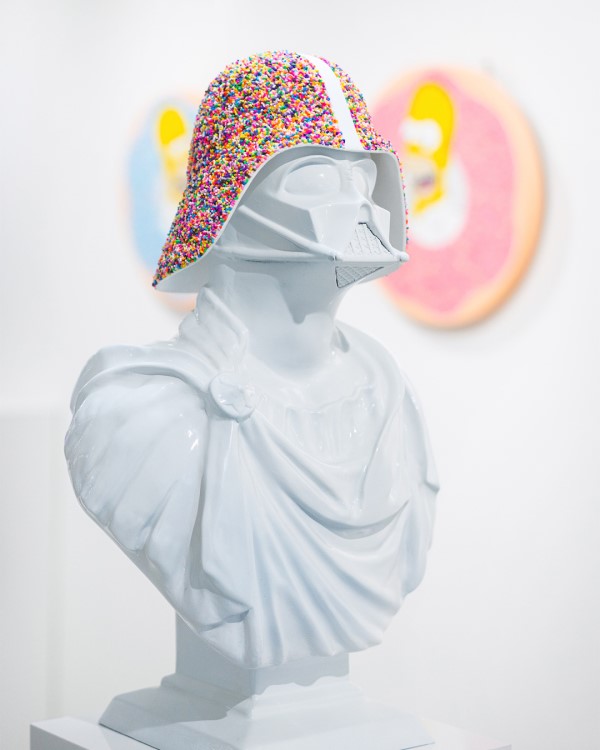 Pepe Bratanov, said, "Sprinkles bring out the childlike joy in all of us. Through this body of work, I want to celebrate the simple pleasures in life and trigger happy memories. Using sprinkles as the main medium allows me to create vibrant and playful pieces that connect with people on a fun and nostalgic level. I love seeing visitors with a smile on their face, when they notice the art is actually made with thousands of individual sprinkles!"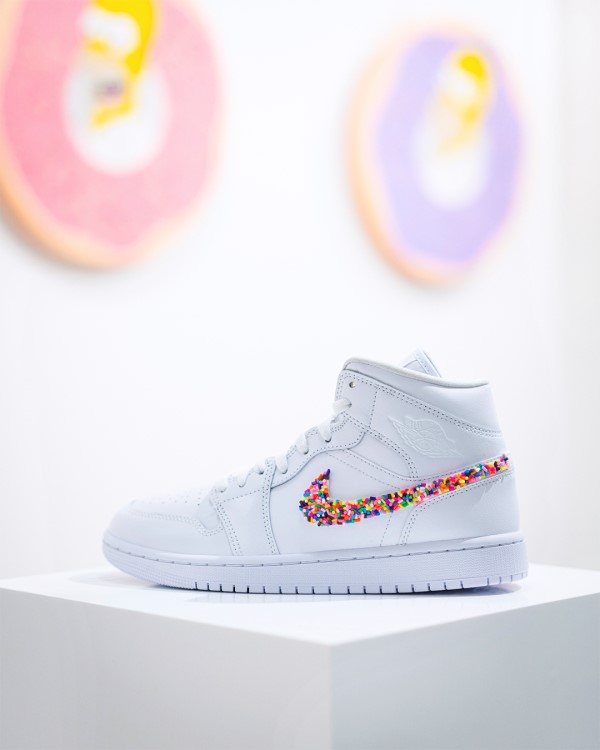 The approach behind his art stems from his advertising background, where combining simple visuals in unexpected ways to get the viewer's attention and evoking emotions is always key.
The Local Gallery is located at 621 College Street, Toronto. The gallery proudly represents local Toronto artists specializing in pop, street and sports art.