The Sephora Holiday Savings Event is almost here! The Sephora Holiday Savings Event gives Rouge members (people who have spent $1,000 or more last year) a savings of 20% off of their entire purchase until November 15. VIB members (shoppers who spent at least $350 last year) can shop from November 9 through November 15, and receive 15% off. Insiders (anyone who signs up for the retailer's loyalty program), save 10% from November 11 – November 15. Use the code YAYHOLIDAY when you check out. You can use the code multiple times in-store and online.
Now that you have the details about Sephora's Holiday Savings Event let's get to the good stuff. We are giving you our picks for the top gift ideas from the sale. We scoured the site  for you to find the best products to spend your hard-earned money on just in case you decide to buy a little something for yourself too. And now, for our picks for the best gifts from the Sephora Holiday Savings Event.
Holiday Gift Sets
This year there are more holiday gift sets than ever before. It's the perfect time to try that TikTok favourite that everybody is talking about. Holiday Gifts sets let you try an array of products and are an ideal gift for people that are difficult to shop for.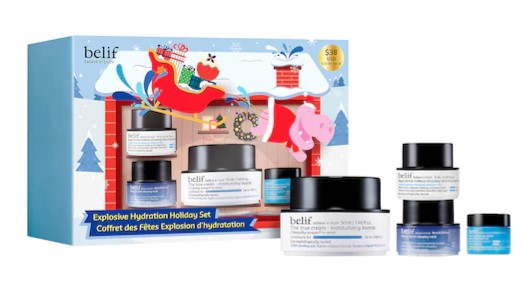 This gift set includes a full-size of The True Cream Moisturizing Bomb and deluxe mini sizes of the Moisturizing Eye Bomb, Aqua Bomb Cleansing Balm, and Aqua Bomb Sleeping Mask. The True Cream Moisturizing Bomb is $50 on its own, so this is a good value. We've tried Belif products – they work and will make a belif-er out of you.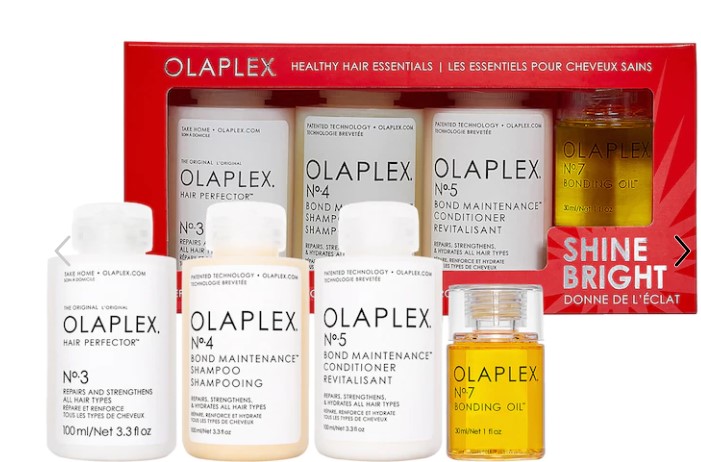 This is on our list! We want to find out why people rave about this cult classic. We'll keep you posted.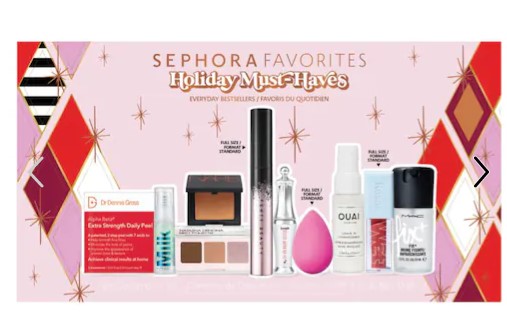 The Holiday Must Haves actually are must haves! At least the ones that we tried. The Beauty Blender is a classic (a little overpriced, but a great product). MAC Prep + Prime Fix+ Primer and Setting Spray melts your makeup together so that you don't look cakey and helps it last a little longer. Natasha Denona Biba 3-Pan Palette is a neutral lovers' dream and a way to try the pricy eyeshadow. The other products are highly rated too.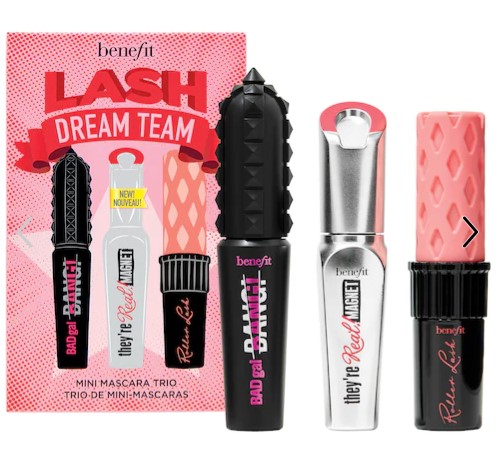 With so many great options at the drugstore, it's hard to spend a lot of money on luxury mascara. The good news is, you can get ALMOST a year's supply for under $40 with this little Benefit gift set. It also lets you try and find a favourite before committing to the full-sized mascara. Remember, that you are supposed to throw your mascara out after 3 months. You do remember that, don't you?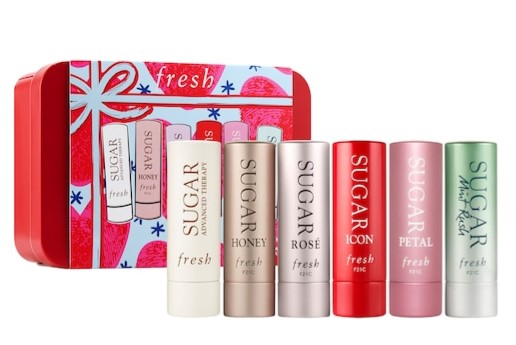 Fresh's lip treatments are beautiful. If you are looking for the perfect hint of colour, Fresh has you covered. Break apart the kit and share some love with your friends or give the complete set to someone who needs a little hydration. Just a tip, these are not purse friendly in warm weather – they will melt. Keep them in a cool dry place.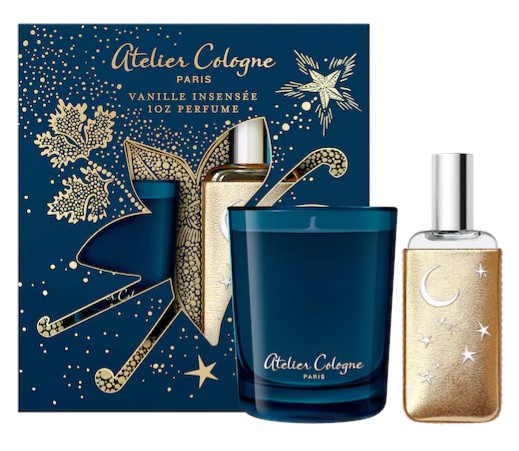 This holiday set includes a 1.0 oz of bestselling Vanille Insensée and a mini–Orange Toscana Candle. We love Vanille Insensée – it is more sophisticated than most vanilla fragrances. The candle makes it a unique gift set. Our tip? Layer Vanille Insensée with the line's Orange Sanguine and it smells like an elevated creamsicle. Trust us!
Best New Makeup to Give or Get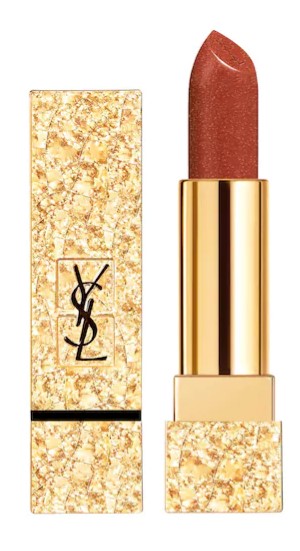 This is a true case of it's on the outside that counts – the luxe packaging is incredible. Yves Saint Laurent lipsticks are creamy and hydrating too. Buy one for your friend or loved one that needs a little spoiling. It's the perfect stocking stuffer.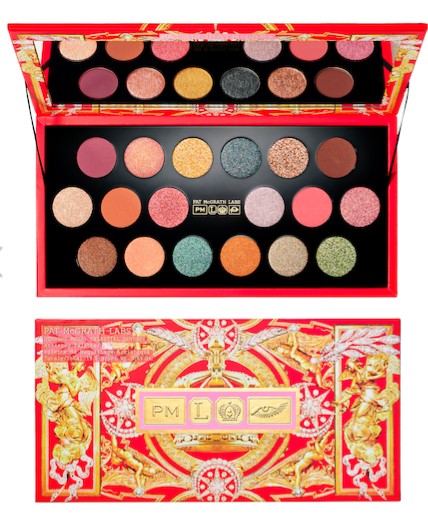 For the second year, you can purchase a PAT McGRATH's 18-shade palette. This is much more wearable than her offering last year, and the packaging is more luxurious. It doesn't contain her "special shades" but with mattes, shimmers, 24K duo-chrome sparkles and iridescent sparkles, there is so much variety in the textures and finishes, dare we say, you won't miss them.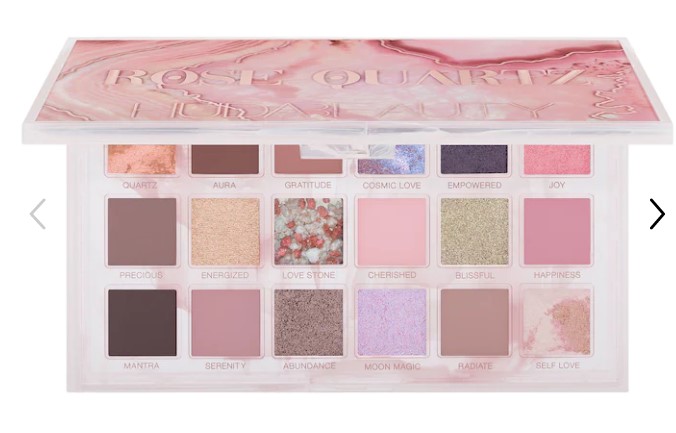 See life through rose-coloured glasses! This is a rose eyeshadow lovers dream with all of the mattes, metallics, marble creams and eye glosses that Huda is known for. It works on a variety of different skin tones with enough shade selection to deeper up your look. The large 18-pan palettes have Huda's best formula in our humble opinion.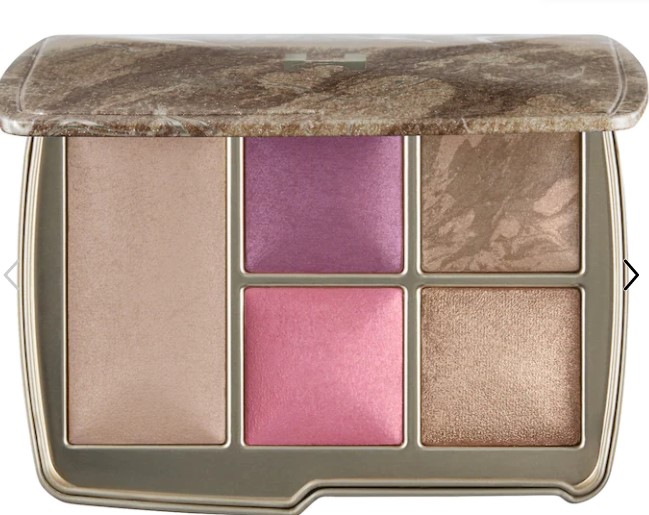 Hourglass fans wait all year for their holiday face palettes, and with good reason. The finely milled blushes, highlighter, bronzer and setting powder are amongst the best at Sephora. This year, they released a light and dark version of the holiday releases. They are expensive, but with the discount, you have all of the powders that you will need for a year or more.
What are you picking up at the Sephora sale? Share your recommendations below.