I have always been surrounded by a lot of good friends.  Some have been there for me in difficult times and then have disappeared from my life, while others have been there for a very long time. Friendship is, in my opinion, essential to our well-being, because life is filled with ups and downs.
I really understood the importance of friendship when I suffered through heartbreak when I was in my twenties. The support, advice and most importantly, the presence of my friends was so precious to me. I realized, especially at that point of my life, that friendship flourishes when we nurture it. I love the fact that some of my friends have been in my life for over twenty years. It is so much easier to understand someone when you know everything that they have been through in their life.
So what do we talk about during our girls' night out? We talk about our professional lives, our dreams, our love lives and, most recently, there have been many conversations about motherhood. I'm not a mom yet, but believe me, I am taking notes!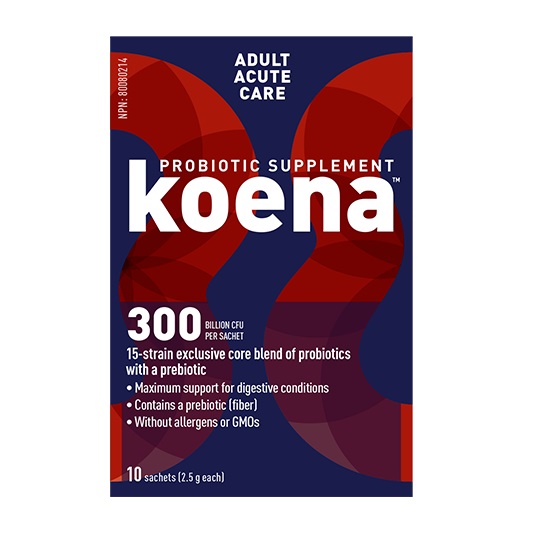 We also share advice on saving money or recipe ideas.  We talk about the latest trends in fashion and beauty (I love being the "go to" source of advice for my friends when it comes to these topics) and we sometimes talk about things that we have discovered to help us feel better.  One of my very good friends introduced me to natural supplements a few years ago, and it changed my life. If there is one thing that I would recommend for you to try, it is probiotics. They help me feel more balanced and I really notice a difference in my gastro intestinal health. koena probiotic supplements are available in different formulations so you can find one that is right for you.  I like knowing that koena is vegan and made without allergens or GMOs.
What do you talk about during your own girls' night out?
* In partnership with koena
This product may not be suitable for you. Always read and follow label instructions.
TM: Trademark owned or used under license by Sandoz Canada Inc.