Crate & Kids, Crate & Barrel's playful kids' line is launching it's very first collaboration with star designer (and Mom), Leanne Ford. The star of HGTV's Restored by the Fords, inspiration for the collection is her own daughter Ever, 18 months.  Leanne Ford brings her cool, casual style to the new collection with nods to her love of rock 'n' roll.  This is a more minimalist take on kids' furniture, but it is still comfortable and fun.  Kids will love it, and adults will have furniture options that work in their homes.  The collection is a combination of neutral tones with colours like dusty suntan pink and indigo blue in the layering pieces.  Some of the pieces, including the beds, are actually scaled down versions of her adult collection with Crate & Barrel.
The line has pieces that work for the nursery, bedroom and playroom.  Here are some of our favourites (and Leanne Ford's too) from the collaboration:
Nursery Collection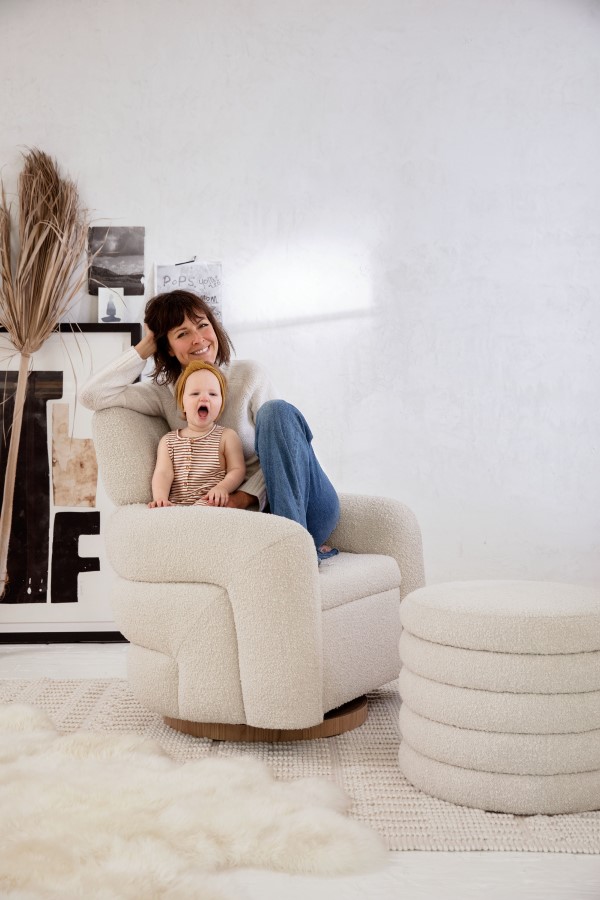 Snoozer Cream Swivel Glider ($1,499.00) and Ottoman ($599.00): 
This is Ford's favourite piece, and ours too!  According to the Mom, the glider "…has to have the right pitch, fabric, arm height, the right swing, and it can't move when you stand up with a (finally) sleeping baby."  We love the cool design and the fact that the ottoman also has storage.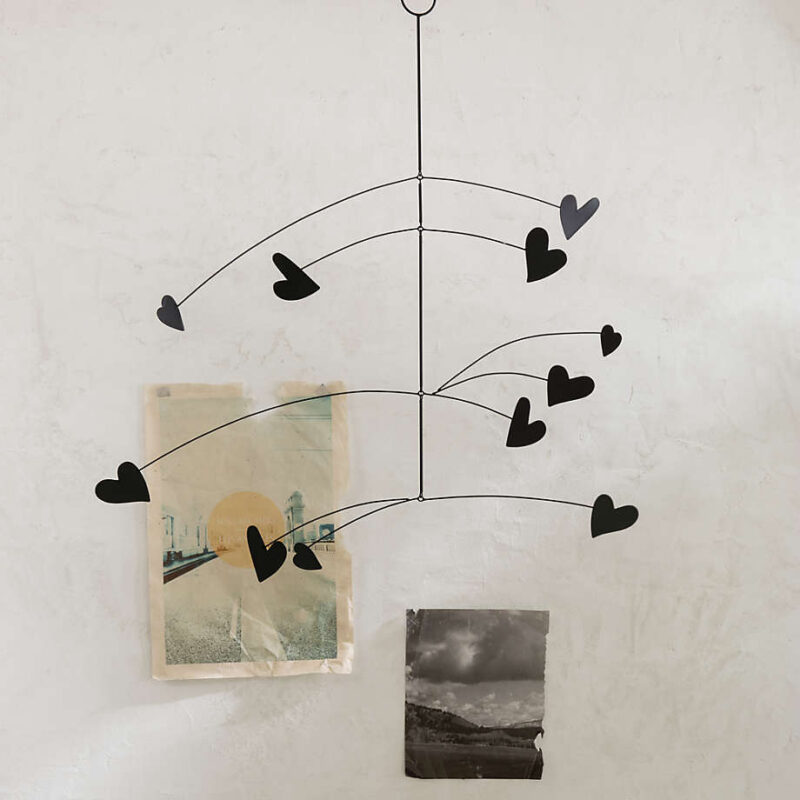 Leanne Ford Mobile – $99.00
This is a perfect accent piece for a nursery.  It's sweet, whimsical and cool all at the same time.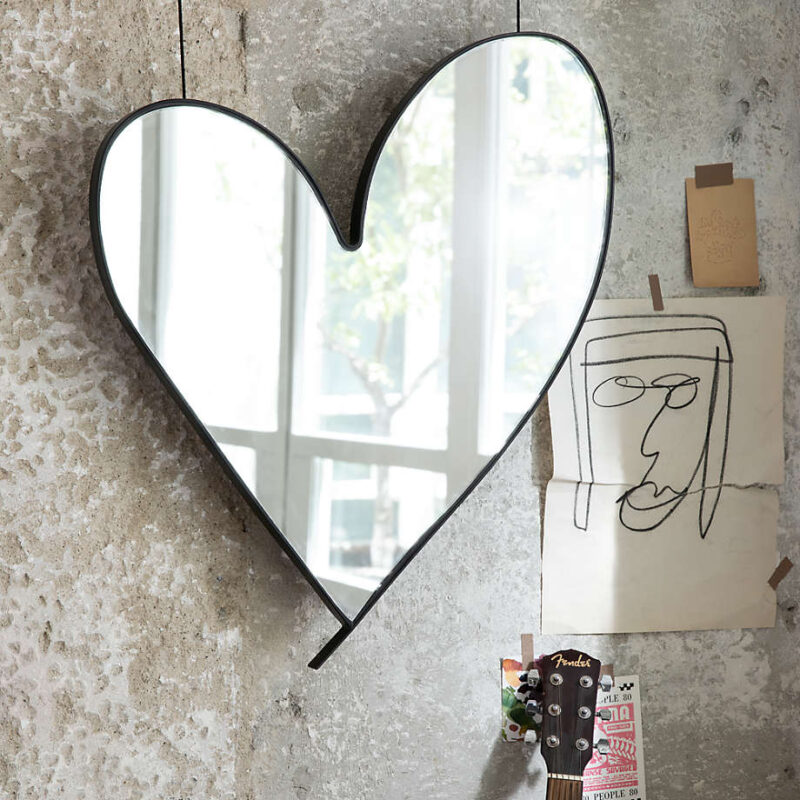 Heart Wall Mirror – $199.00
This mirror works perfectly in a nursery, but is an item that will grow with your baby.  The lines are clean enough to work anywhere in your home (except maybe the Man-Cave).
Bedroom Collection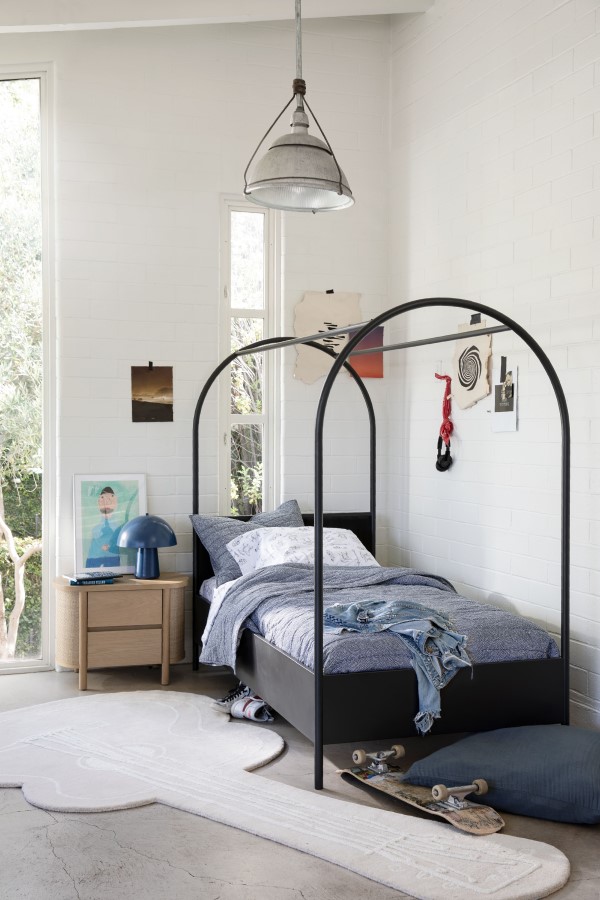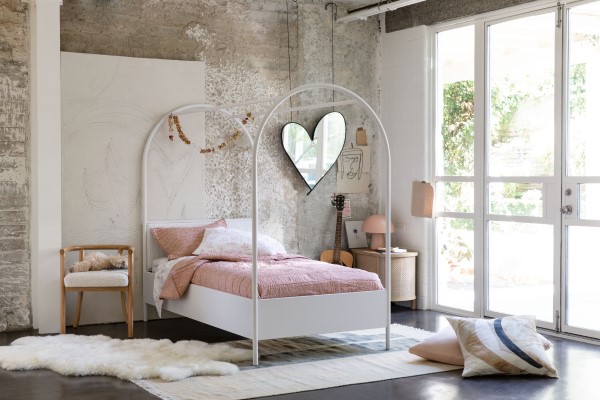 Canyon Arched Black or White Canopy Bed with Upholstered Headboard (Shown as Twin) – $1,399.00
This bed is perfect for kids of any age.  It works for everything from teen boys to girly-girls to junior, aspiring rock 'n' rollers.
Crooner Rug – $449.00-$649.00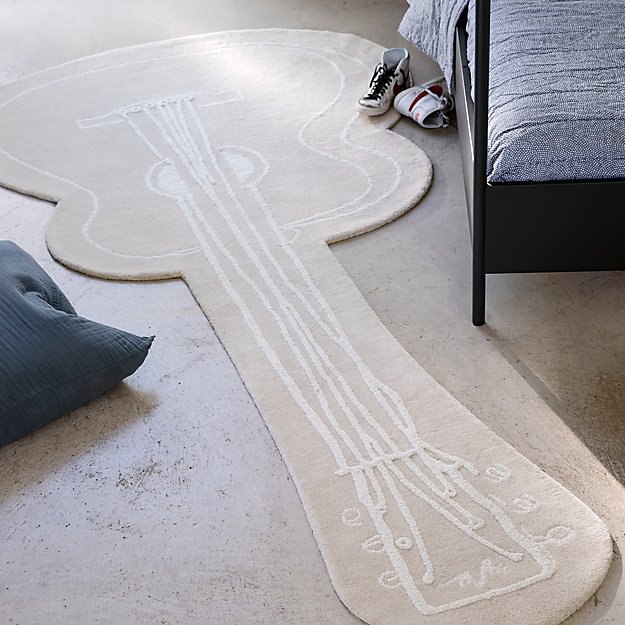 Kids of all ages (yes that means adults too) will love this rug.  It's just another example of how the collection works from infant to teen and beyond.
Playroom Collection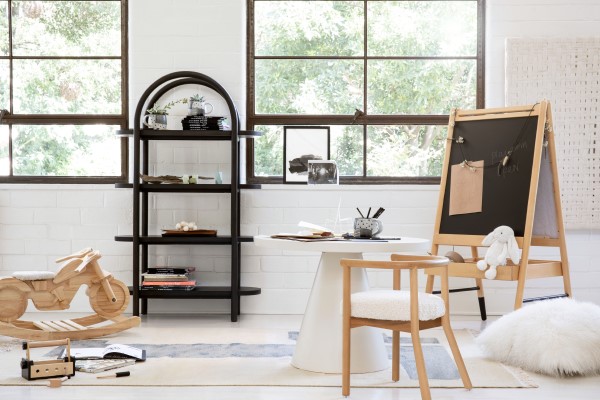 Dolly Black Tall Bookcase – $899.00
The bookshelf is everything.  The black isn't harsh at all and goes with all of the other natural wood featured in the playroom.  We love how the images of the rooms incorporate various pieces from the collection.