With interest growing over the past two years, the summer of 2022 is a hit for luxury yachts. Charter bookings were up almost a third on 2019, as more and more people look to spend time on board.
Once seen as the preserve of the super wealthy, yacht charter has become much more accessible. This is due to companies such as BorrowaBoat opening up the marketplace for yacht and boat charters.
How are they doing this?
Making boats and yachts easier to find
Boats and yachts of different shapes, sizes
Different price points catered for
Captains available, so no need for sailing qualifications
Different itineraries to choose from
Yacht charter allows people to see parts of the world they may not have thought of before. In the past two years, travel styles have changed.
Some of the ways holiday styles have changed include:
People wanting to stay with their own group
More people wanting their own safe space
Seeking out of the ordinary experiences
Traveling for longer
Best Way to Travel
People give different reasons for going on holiday:
To get away from it all
To have a break from routine
To see new places
To enjoy some sunshine
Experience different cultures through food, sights and more
There's no doubt that a luxury chart charter fulfills all these requirements and more. Once you've chosen the vessel to suit your group needs, then you need a destination.
There are some incredible spots on earth that are better explored by yacht. After all, if you're living the luxury lifestyle, why not have the views to match?
One archipelago that is best explored by boat is the British Virgin Islands. Located in the Caribbean Sea, this group of around 60 islands is a beautiful place to sail around.
Only 16 are inhabited, so if your group longs for somewhere remote, you can drop anchor in a quiet cove. It's also incredibly scenic and offers many luxury experiences so you can live the high life.
You might even catch sight of James Bond! Daniel Craig and his wife, Rachel Weisz have been spotted in the British Virgin Islands.
Why You Should Sail to the British Virgin Islands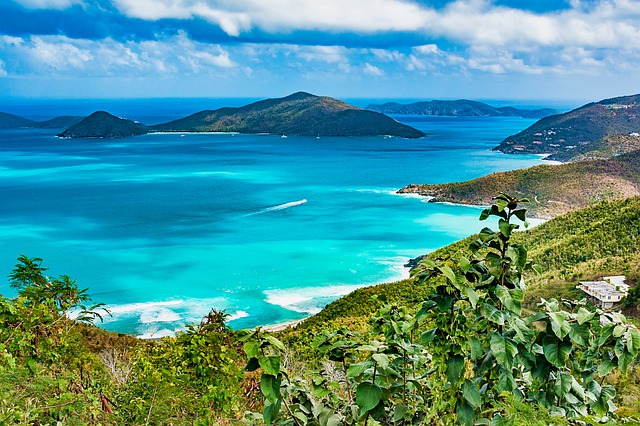 One of the main reasons people love to sail here is due to the climate. It has subtropical temperatures that are moderated by the trade winds.
These trade winds also make for excellent sailing conditions. There are sheltered sail passages, as well as plenty of snorkeling and diving sites
English is the official language here, so it's easy for visitors from the United Kingdom, Canada+ and U.S.A. The currency is the US Dollar, so that's also easy to organize.
One of the main exports here is rum, so you can organize a tasting session of the delicious spirit. There is also an abundance of tasty seafood available.
Where to Plan Your BVI trip
Even though the British Virgin Islands aren't very big, it doesn't mean there's not plenty to see. In fact, there is so much to fill up your itinerary that it's better to plan ahead.
It does mean that you can move about easily though.
The best way to begin your journey is to fly into Beef Island Airport on Tortola and sail from there.
Suggested stops:
Copper Island
Around an hour's sail from many of the charter bases on Tortola, Copper Island is ideal for first time sailors. You don't even have to drop anchor; you can secure a mooring ball.
If you've flown in that day, you'll need a break. Pop to Copper Island Beach Bar for drinks, you'll find:
Their own beers, which they brew on site
A rum happy hour, so you can sample the islands' finest
A friendly team
If you'd like to eat there, call ahead.
Snorkeling is good at Cistern Bay here, but you will need to take a dinghy there.
HMS Rhone
Keen divers absolutely must dive this cherished wreck. It sailed from Cornwall in 1867, and it's been featured on the following:
BBC
The Travel Channel
National Geographic
The film, The Deep
A number of artifacts remain on board, despite the fact it's been on the ocean floor for over 150 years!
The Baths at Virgin Gorda
These are a top attraction for most people visiting the Isles and it's not hard to see why. A collection of enormous granite boulders on the north shore of Virgin Gorda are a geographical wonder.
You can climb up them to look down on spectacular beaches and the bright blue seas. You can even descend one into Devil's Bay by rope handrail, which is lovely for swimming.
It's better to go in the mornings if you are there during the height of summer, as there are fewer crowds.
Virgin Gorda is full of biodiversity too, spot:
Soldier crabs
Tree frogs
The world's smallest lizard.
The beaches of Anegada
Known as a sunken island, you'll see some of the most untouched beaches on earth here. Do some snorkeling at Loblolly Bay.
Sample the lobster for dinner at any of the bars or restaurants. Two of the best are:
Other places to explore
It depends how long your itinerary is but you may want to check out the following:
Cane Garden Bay, a typical Caribbean Bay with pastel-coloured houses
Guana Island for relaxing and dining
Norman Island, known as "Treasure Island"
Sandy Spit, uninhabited and tranquil
Jost Van Dyke, you'll find whole travel pieces devoted to the beaches and vibe at this island
There's no doubt that the British Virgin Islands are one of the best spots on earth for yacht charter. They are excellent for first time sailors or those on their first yacht charter.