A wine fridge can be an excellent choice when it comes to storing your favorite wines and having easy access. With the right model, you can have delicious bottles of wine ready to serve at any moment. But with so many options on the market today, how do you choose one that will suit your needs?
This article will provide some top tips for choosing the perfect wine fridge for your home or business. We'll go over aspects like size and capacity, temperature control, noise level, energy efficiency, and other features, so you know what to look for when making your decision.
Consider the size and capacity
Size and capacity are two of the most important factors when choosing a wine fridge. Different sizes can accommodate different amounts of bottles, so it is important to select an appropriate size that will fit your needs. If you have already built a collection or plan to do so soon, you may need a two zone wine fridge that gives two separate temperature zones for whites and reds. This way, you can keep all your wines at the correct temperatures and provide optimal storage conditions.
The size of your two-zone wine fridge should also be based on how much space you have available in your house or apartment. Finally, ensure that additional features, such as shelves and drawers, are adjustable and removable for maximum flexibility.
One of the advantages of having a larger-sized wine fridge is that it can accommodate more bottles than one with smaller dimensions. If you plan on entertaining regularly, need an adequate supply for guests, or just love collecting different varieties, then investing in a bigger model may suit your needs. Additionally, if you find yourself needing extra storage from time to time, such as hosting dinner parties or special occasions like holidays or birthdays, then having additional space available will come in handy during those times as well.
Assess the temperature control
Assessing the temperature control of a wine fridge is an important step in choosing one for your needs. As wines require specific temperatures to mature, preserving them at these optimal temperatures is essential for their flavor and longevity. Temperature-controlled wine fridges ensure that wines are stored safely and remain in perfect condition.
They also provide the flexibility to store both red and white wines at different temperatures, so you can enjoy each type at its best. When shopping for a wine fridge, check out the temperature range it offers and pick one with a wide variety to accommodate all types of wines you may have in your collection. This way, you can be sure that each bottle will be kept at its ideal serving temperature – ensuring delicious taste every time!
Evaluate the noise level
When choosing a wine fridge, evaluating the noise level is an important factor to consider. A quiet fridge will not only provide better insulation for your favorite bottles, but it can also reduce sound pollution in your home. Some models of wine fridges are designed with advanced technology that helps keep the temperatures consistent while enabling quieter operation with minimal vibration and noise.
This silent operation helps keep the surrounding area quiet and comfortable without worrying about distracting noises or an excessive racket from your wine cooler. Consider this top tip when selecting a wine fridge so you can enjoy all its benefits without being disturbed by any unwanted sounds
Another great reason why evaluating noise level is a top tip for choosing a wine fridge is energy efficiency. A well-insulated and quiet fridge can save you money in the long run by reducing energy consumption. Furthermore, it helps reduce the burden on your electricity and heating bills, as a model with low noise levels will require less energy to maintain its temperature. By choosing a model that operates quietly and efficiently, you can rest assured knowing that your wine collection is being safeguarded at optimal temperatures for longer periods of time.
Consider energy efficiency
When choosing a wine fridge, energy efficiency should be one of the top considerations. A more efficient model will help keep your electricity bills down in the long run and reduce your carbon footprint. Look for fridges with an Energy Star label whenever possible to ensure lower running costs. Additionally, ensure you get as much insulation around the refrigerator as possible – this can help prevent heat from entering or leaving the cabinet, which affects how efficient it is.
Finally, if you are going to install your wine fridge yourself, consider hiring an expert electrician who can assess whether you need extra power outlets or not – having too many appliances plugged into one outlet can cause problems in terms of energy efficiency. All of these steps will ensure that you get an energy-efficient wine fridge that meets all your needs.
Check out warranties offered
Reading through the warranty offered with a particular wine fridge is an important step when deciding on which one to purchase. The warranty will outline what is covered if something should go wrong with the appliance, giving you peace of mind that your investment is protected. It is also a good indicator of the quality and life expectancy of the product; companies with good reputations are likely to offer more comprehensive warranties than those who do not have reliable products.
Checking out warranties offers you an extra layer of protection for your purchase and helps ensure that any problems that may arise can be easily taken care of. Furthermore, it allows you to keep tabs on how well the product performs to maximize its lifespan. In short, checking out warranties offered before purchasing a wine fridge is a great way to ensure that you invest in a product that will last and be backed up by the company if anything goes wrong. By taking this precaution, you can rest assured that your purchase is covered, giving you many more years of enjoyment from your new appliance.
Consider additional features you may need
When choosing a wine fridge, considering additional features you may need is an important top tip. This is because these additional features can enhance the efficacy and convenience of your wine storage unit. Commonly available features include digital temperature control, allowing you to adjust and monitor the wine's ideal temperature easily.
LED lighting provides subtle illumination without generating heat or producing ultraviolet rays that could damage your wines' integrity over time. Lockable doors for extra peace of mind when storing expensive bottles. As well as humidity control options – essential to preserve the cork, and avoid any oxidation.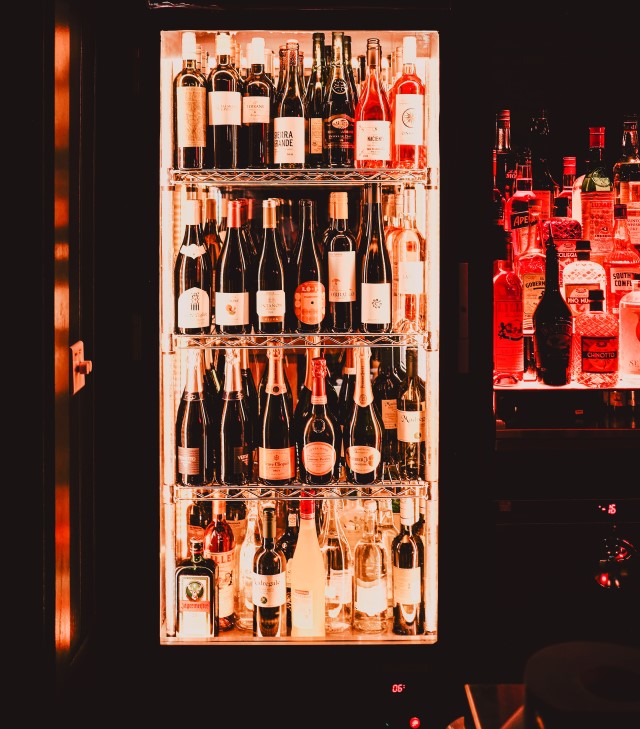 Choosing the right wine fridge can significantly affect how you store and enjoy your favorite wines. By considering size and capacity, temperature control, noise level, energy efficiency, and other features, you'll be able to select one that perfectly meets your needs. With the right model, you can enjoy delicious bottles of wine for years!