Lisa LaFlamme is one of North America's preeminent journalists, telling the stories that matter both in Canada and around the globe. The award-winning anchorwoman has moved on since her ouster from Bell Media last August. The storyteller is highlighting the challenges that women face in developing nations in a partnership with Journalists for Human Rights (JHR). JHR is a home-grown Canadian charitable organization that is focused on mobilizing international media to raise awareness around human rights and governance.
LaFlamme created 4 mini-documentaries during recent, on-the-ground reporting in Kenya and Tunisia. They tell the story of gender-based violence and discrimination against women, and how journalism plays an imperative role in creating a more just, fair and safe world for all.
"There are few organizations that do the challenging work that JHR has committed to globally," said Lisa LaFlamme. "For me, this series is about the critical role that journalism plays in keeping human rights issues in the spotlight. These are important, often underreported stories. A school for teenage mothers – victims of sexual abuse, tackling lopsided newsrooms where there is a lack of women in leadership and reporting roles, combatting the endemic problem of genderbased violence and the need for shelters and most importantly, education – these can be tough stories to tell. But they are also life-changing – and a reminder that with the work of organisations like JHR, a better and more equal future is possible," concluded Lisa LaFlamme.
We recently has the chance to ask Lisa LaFlamme about partnering with JHR, how journalists can help change the lives of women in developing nations and how young journalists can overcome feelings of defeat. Read her answers now: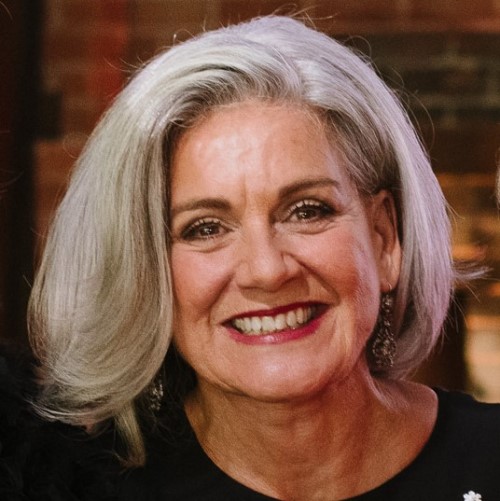 1. How did you become involved with Journalists for Human Rights?
My first encounter with the tireless team at Journalists for Human Rights was at their annual fundraising gala in 2011. I was so impressed by the scope of their work and knew right away I wanted to get involved. It's been an education ever since.
2. How can journalists in Canada help change the lives of women in developing nations like Kenya and Tunisia?
Through JHR, I have absorbed so much from the brave women journalists across Africa – Tunisia, Kenya, and DRC. They are taking enormous risks to cover their own stories, to amplify the human rights abuses and to empower other women to speak up. I've seen their work change lives and laws. As a Canadian journalist, I learn from them, validate them, and encourage them. It's been a privilege for me to shine the spotlight on both their challenges and triumphs so that more of the world is aware of these gaps in human rights.
3. The Arab Spring has yet to bring democracy to Tunisia, but there seems to be some small strides for women. What changes have you seen since you first reported on the Arab Spring to the climate for women right now in Tunisia?
The pro-democracy movement began in Tunisia and women were on the front lines pushing for change and freedom. They were tired of being sidelined and silenced by autocratic governments who viewed them as second-class citizens. Since the anti-government protests of 2011, there has been progress but it's slow. I was in a newsroom in Tunis that now has more women than men on the reporting staff, however, across the country there is only one woman hosting a political show and still a low number of women entering politics.
For the first time, Tunisia has laws in place intended to protect women against domestic violence, sexual harassment, and discrimination in the workplace. The challenge is enforcement. Women are still discouraged to take advantage of these laws by the men who remain in positions of power both politically and within the country's judiciary. Culture so often trumps law. At this moment, democracy in Tunisia is sliding backwards and women will, again, be the most at risk.
4. There were so many moving stories in each of the mini-docs from Seraphine, a student of Greenland School for Teenage Mothers to the mother of an 8-month old living in the women's shelter in Tunisia. Tell us about a story that viewers didn't get to see that moved you.
I had a chance to spend some time in Kibera – the largest urban slum in all of Africa – rough estimates put the population anywhere up to 2 million people, no one seems to know for sure. The extreme poverty in Kibera is hard to process – especially when it involves children. I saw barefoot kids under 5 rooting through dumps of rotting garbage looking for anything useable. I also saw, however, school age kids in clean uniforms walking through the alleyways and open sewers heading to class. For me, that was the most moving because every student getting an education brings hope that the future will be better.
5. Whether you work in a newsroom in Kenya or Canada, sexism exists. What advice do you have for journalists starting out in either place to avoid feelings of defeat?
Stick with it! Trust me, there will always be days you feel defeated, but they just make you stronger and hungrier to sink your teeth into a great story. I would say the best armour in a tough business is knowing your integrity is intact -integrity, authenticity, and a tough skin!
To learn more about Journalists for Human Rights, visit jhr.ca or subscribe to Journalists for Human Rights' YouTube Channel to watch all 4 mini-documentaries with Lisa LaFlamme.