Thanksgiving may be a much smaller celebration this year, but you can still make a big impact by setting the perfect table.  When you think of how to set the perfect table for Thanksgiving, it's all about a rustic look.  The centre piece is really what sets the stage. Autumn colours are perfect for the centerpiece, but don't be afraid to add pops of colour.  Dishes, serving pieces and table linens can still be modern but have that rustic feel.   Neutral colours let the centerpiece be the star and help your table look it's best.
Set the Perfect Table: The Centerpiece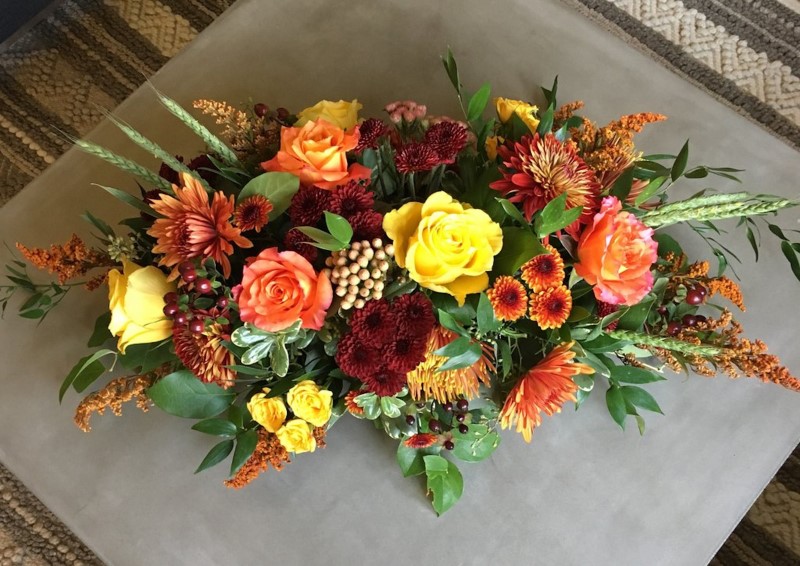 Kalynn Crump, Founder of ReBLOOM, is on a mission to ensure flowers are enjoyed for days, not hours and our environment doesn't suffer from our enjoyment of them.  She shared her tips for creating a beautiful Thanksgiving floral centrepiece:
Florals that are in season in fall, that are grown in Canada will vary city by city, based on local growers and what they've been harvesting. Here are some that tend to stay consistent:

Alstroemeria
Iris
Chrysanthemum
Sunflower
Delphinium
Freesia
Magnolia

Look for reds, rich burgundies, and vibrant oranges
Don't shy away from using fruits, seasonal berries, white and orange pumpkins or gourds
Lay out a spread of greenery, like dried eucalyptus and build upon that
Keeping the arrangement low allows your guests to chat comfortably across the table. The last thing you want to do is overwhelm them with something tall that they have to talk around.
Pink may not come to mind when you think of Thanksgiving, but it's a beautiful complement with traditional orange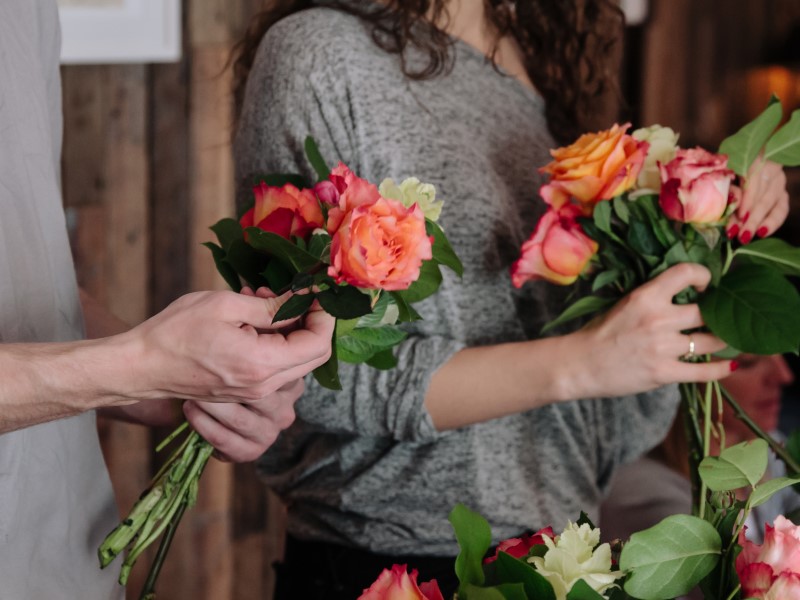 Set the Perfect Table: Tableware
Linens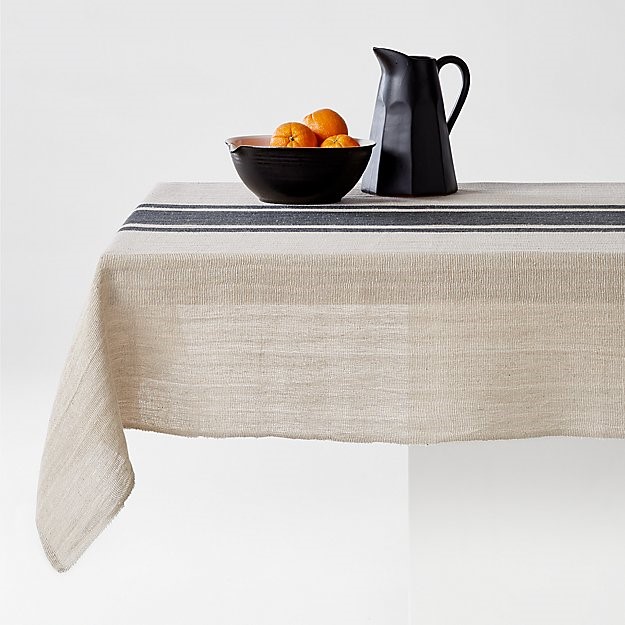 Jackie Black Table Cloth at Crate & Barrel – $159.95-$179.95
Again, you want the centerpiece to be the star, so think neutral, natural fabrics, like you will find in Crate & Barrel's collaboration with HGTV's Restored by the Fords star, Leanne Ford.  We love the Jackie Black table cloth, runner and napkins.  If you have a beautiful table, use a runner and placemats.  If you want to cover up nicks or scratches, use a full table cloth.  Either way, these easy, yet elegant linens create a canvas for your table.
Tableware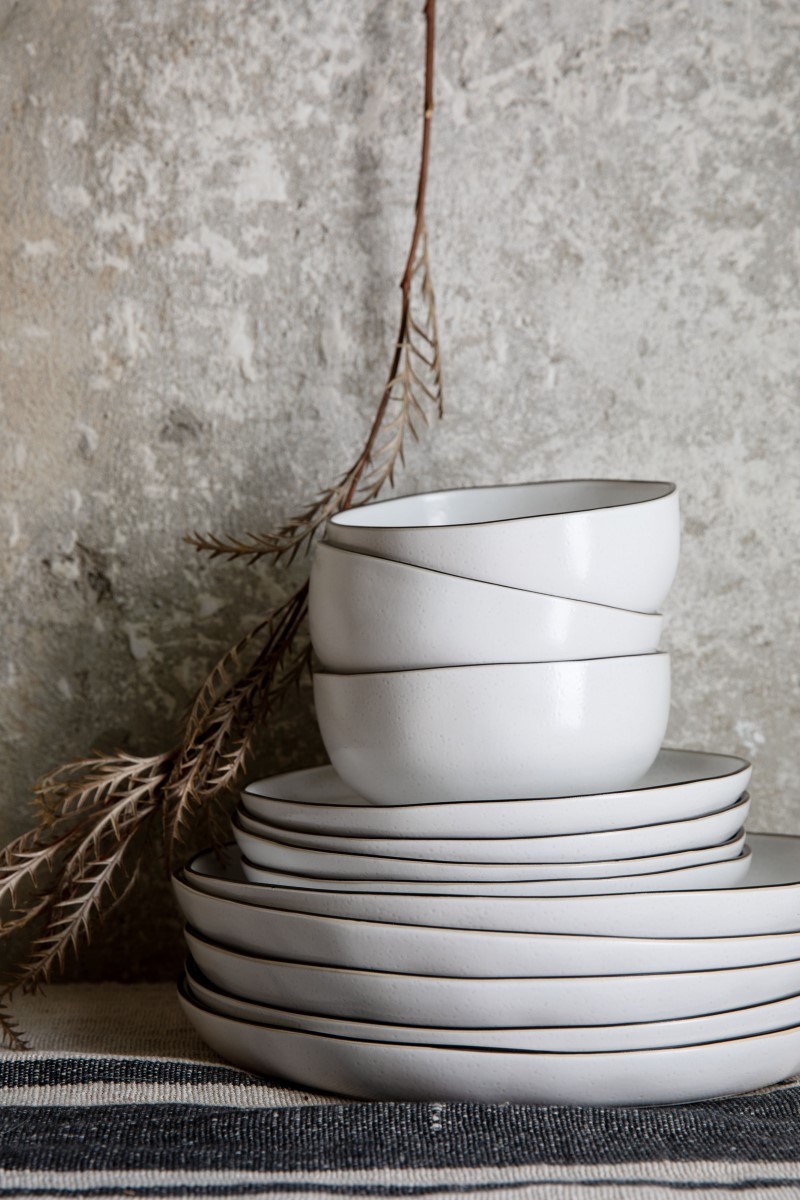 Dishes From Leanne Ford's Table Top Collaboration With Crate & Barrel – From $19.95
With serving pieces and dishes from Portugal, Leanne Ford hits another home run with her tableware collection.  It's beauty is that the pieces not only compliment one another, but they are simple enough to mix and match with tableware that you already own.  Now that's setting a perfect table.
The Food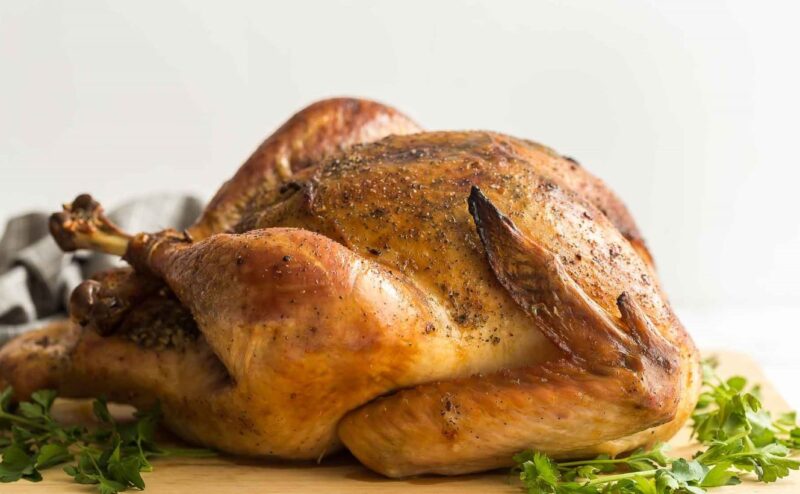 The pieces that we selected will help you set the perfect table for Thanksgiving, but don't forget the turkey!  We have great recipes in our Food section to help your meal taste as good as your table looks.