Dry shampoo is already our best friend on camping trips, when access to a shower is limited. Then, we added it to our everyday routine to keep our bangs looking fresh. Now, hair experts suggest using it to actually style our hair. It's important to know that when using a dry shampoo for oily hair, you should apply it only to your roots. When the goal is to create texture, apply it from mid-length down to the tips, just as you would do with hairspray. Here are three dry shampoos that can be used on both clean and not-so-clean locks.
Pantene Pro‐V Original Fresh Dry Shampoo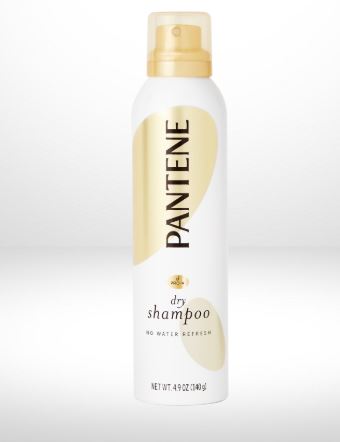 This dry shampoo contain tapioca to help remove excess oil from hair. The formula doesn't include any emollients, and really impressed us with its fresh scent. When using it to enhance your hairstyle, you'll notice how light these sprays feel.
Sebastian Professional Dry Clean Only for added definition
This spring, we also discovered Dry Clean Only, another new product. And because hot weather also means an increase in sebum production, this concoction, which contains starch, a natural absorbent, is an obvious choice.
Incidentally, another use for the product is to define curls. But because dry shampoo also provides a matte finish, it allows us to create fun and edgy styles; braids and buns also now hold even longer than they used to.

$26.99 at salons
Pureology offers more than shampoo – try Fresh Approach

The label, which specializes in colour protection, came to the following conclusion: the less you wash, the longer your colour stays intact. Dry shampoo is therefore a must. Fresh Approach is the perfect product and it contains a complex that preserves hair colour's radiance.  Use it to keep your hair salon fresh longer or to avoid stripping by over-shampooing.  It also adds volume making your locks look fuller.
$26.90 at salons and Trade Secrets.