The storm of the century is about to hit Little Bridge Island, Florida—and it's sending waves crashing through Sabrina "Bree" Beckham's love life…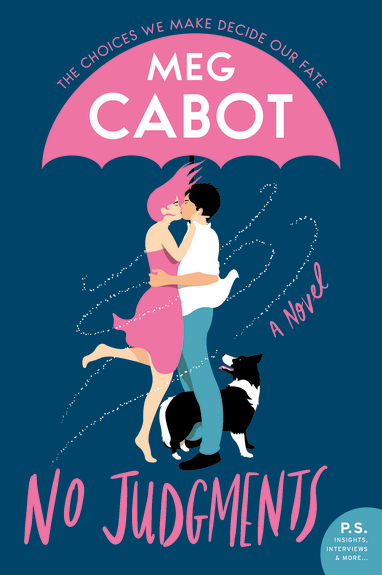 August is the perfect month to read female contemporary fiction.  There is no one better than beloved "The Princess Diaries" author Meg Cabot at the genre.  She is back with "No Judgments".  The book is not your typical chick-lit.  It is told with humour and with a soft play on the #MeToo movement.  "No Judgments" kick's off Cabot's Little Bridge Series.  It is a great book for people who grew up reading the author or for those of us who never read her books before.
"No Judgments" is set on Little Bridge Island in the Florida Keys as the quirky residents' brace for an upcoming Category 5 hurricane.  Bree Beckham, who moved to the island three months before, isn't concerned, at first.  She is able to hunker down in a safe location, but the animal lover starts worrying when she realizes how many pets have been left behind.  She teams up with resident island hunk/heartbreaker Drew Hartwell to save the day. The tension in the story is a result of her ex showing up.  Their bad breakup is what drove Bree's move to Little Bridge Island.
You  learn some interesting facts about what to do in case of a hurricane – each chapter starts out with tips.  There are also some very heartwarming moments as the close community bands together to help each other out.  There is no denying that this is a quick, easy read, and even a little predictable.  You will enjoy the romance between Drew and Bree though.  The supporting characters are likeable and fun.  Some of the best moments are between Bree and her "Judge Judy" style mother.
If you are a Meg Cabot fan and an animal lover, then this book is a must have on your reading list.