One of Toronto's most beloved restaurants, Boukan, recently hosted it's grand re-opening. The Haitian/French Creole restaurant merged their menu with Edible Bliss 11 to create a one-of-a-kind dining experience on the Danforth. Boukan head chef and co-owner, Amir Senat and co-owner Ricardo, as well as Edible Bliss 11 owner, Chef Amanda Hamer are serving up a Haitian-Caribbean fusion menu in a art-filled 85-seat restaurant.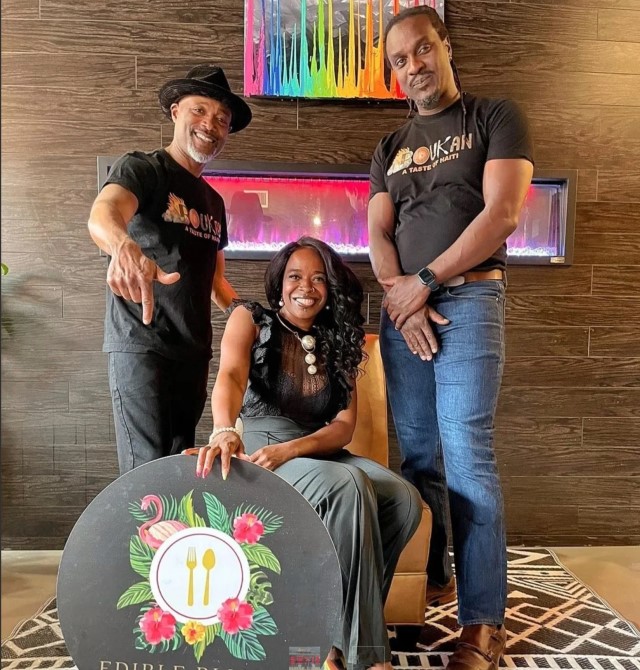 "Despite opening only a few months prior to the pandemic, we have been able to build a loyal community and significantly grow our business," says Boukan head chef and co-owner, Amir Senat. "This is a monumental moment for the whole team and we're thrilled to be collaborating with Chef Amanda."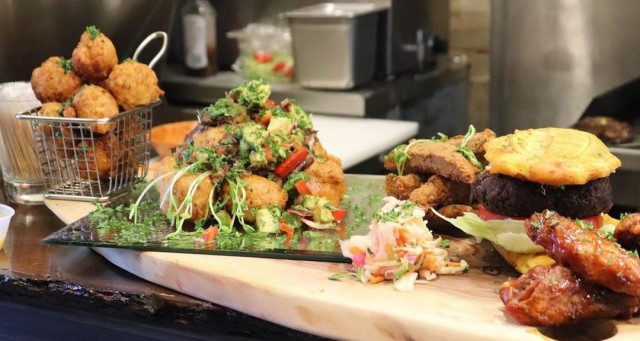 Notable additions to the menu include spicy mango phyllo bites, chictay plantain bowls, and Caribbean fusion chicken and waffles.
Boukan Re-Opening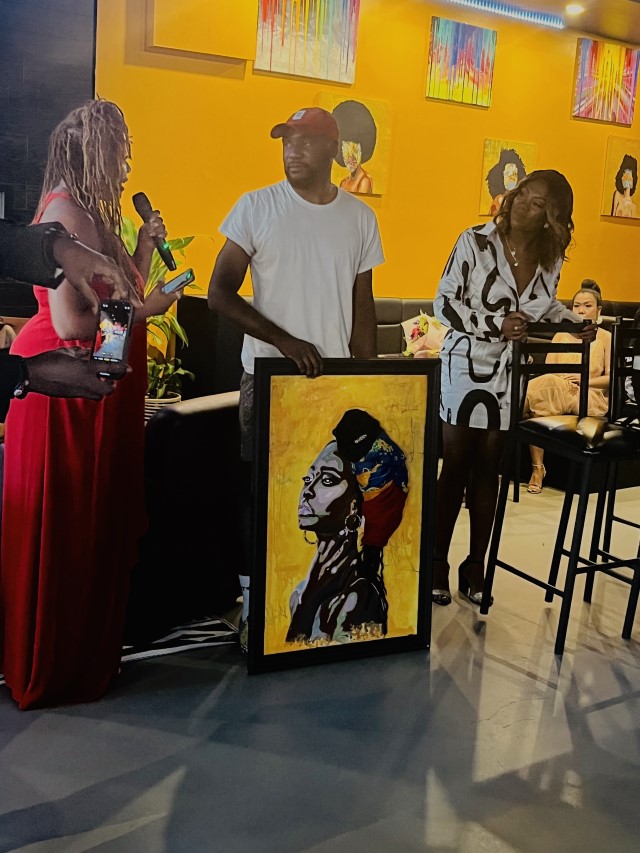 The restaurant's grand re-opening event was hosted by filmmaker, story curator and relational-wellness expert, L.A. Reid. Reid explained the importance of art and black artists to Boukan and introduced the audience to local artists Shane Stephens and Ren Thomas. Both created art pieces that evening that will adorn the walls of the restaurant.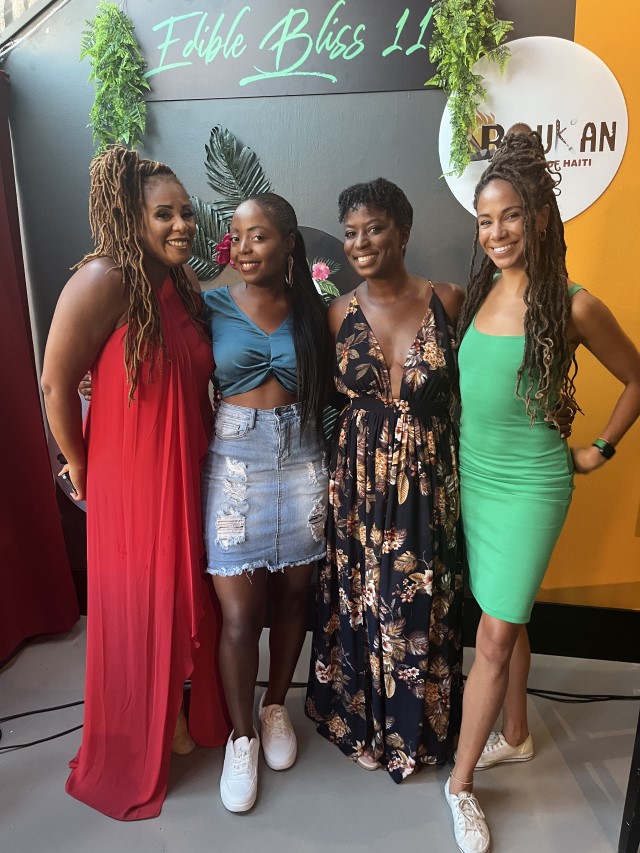 High profile guests included former MP and author of Can You Hear Me Now? Celina R. Caesar-Chavannes and travel writer Natalie Preddie. On the event menu were tasty bites including jerk chicken caesar salad sandwiches, spicy mango phyllo bites and brown butter Hennessey chicken.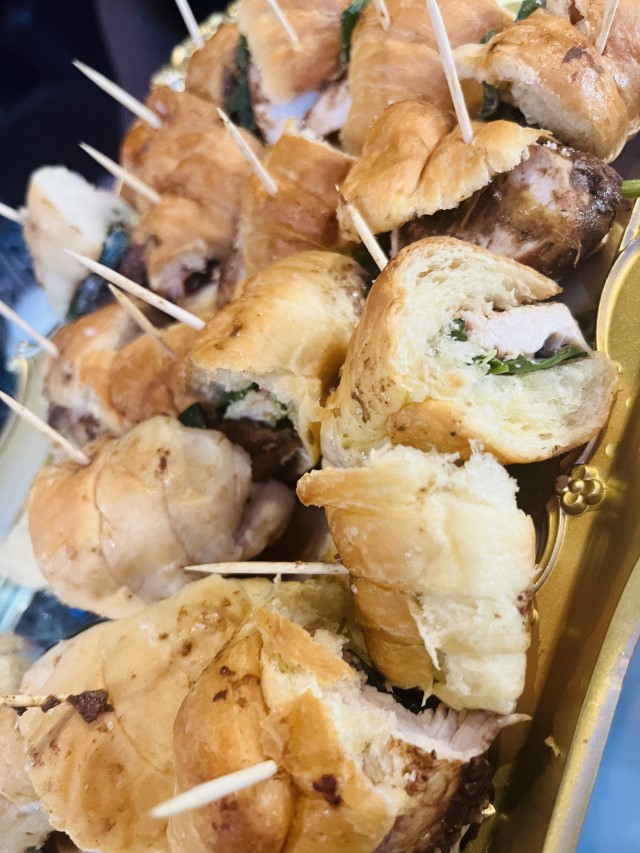 Guests could try the passed hors d'oeuvres or request a box with a sampling of what's on the menu.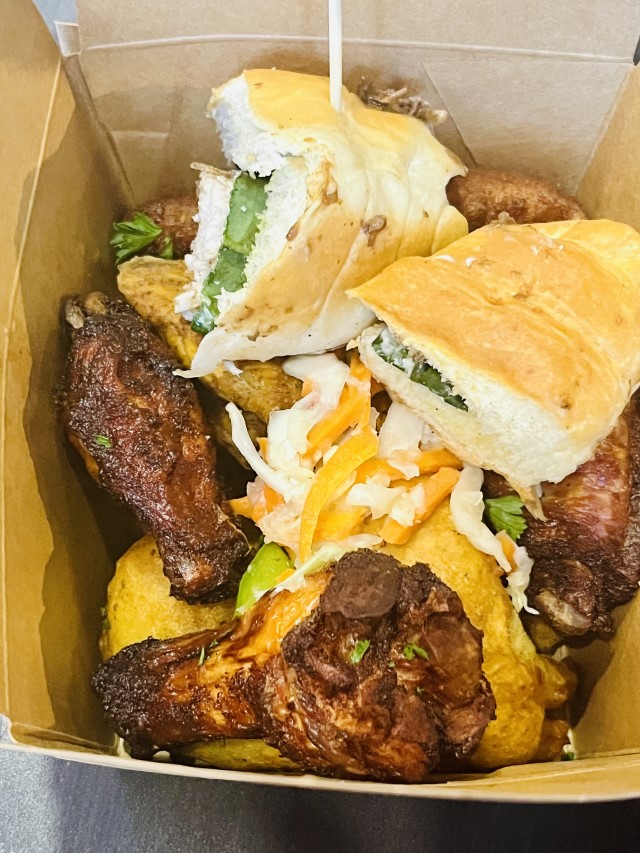 If you are visiting the Toronto area and are looking for something that isn't a typical touristy restaurant or if you live in the GTA and are craving some authentic Caribbean cuisine, check out Boukan.