We know that you have heard about Los Cabos.  It's the place where all the stars go to enjoy a few days of sunshine located just a few hours from Los Angeles. The perception is that it is a chic, vibrant destination.   A few months ago, the Riu Palace Baja California opened. It is a luxurious hotel and I had the chance to enjoy a stay there on my recent trip to Los Cabos.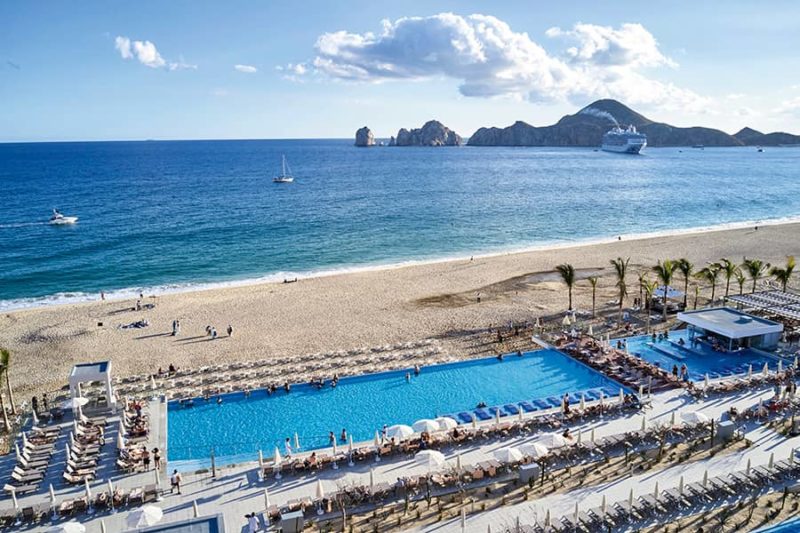 The Riu brand is renowned for its trendy hotels and the new location in Los Cabos is no exception. Modern, sleek and chic, it is the perfect place to enjoy a few days of pure paradise in the sun. The view is spectacular and if you are lucky enough to get a room overlooking the water, it's the ultimate experience! The rooms are spacious and upscale, with a well thought out bathroom and even a beautiful modern bath in the center of the room.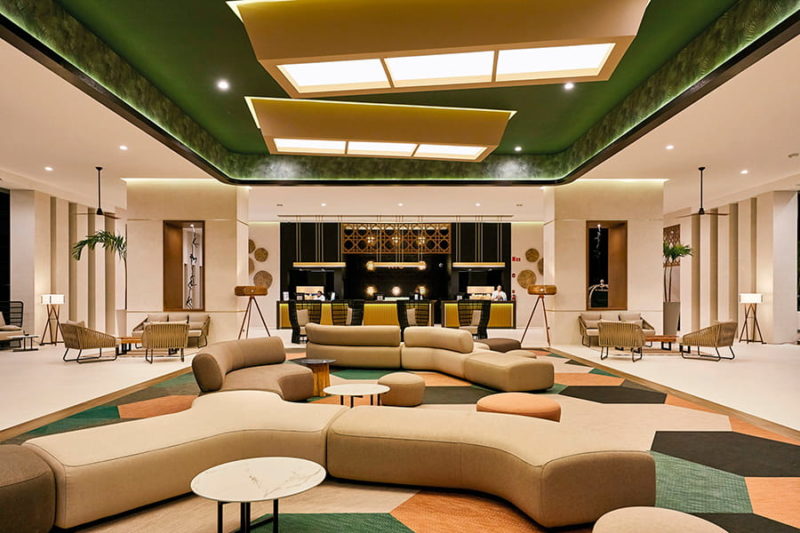 It is impossible to go wrong with the food as there are excellent chefs preparing the freshest of ingredients in all the restaurants on-site. I liked the Japanese and Krsytal restaurants with its fusion menu that definitely did not disappoint! If you have time to go out into town, I highly recommend CARBÓNCABRÓN, a restaurant that is currently very popular in Cabo and serves a menu cooked on the coals. Absolutely delicious!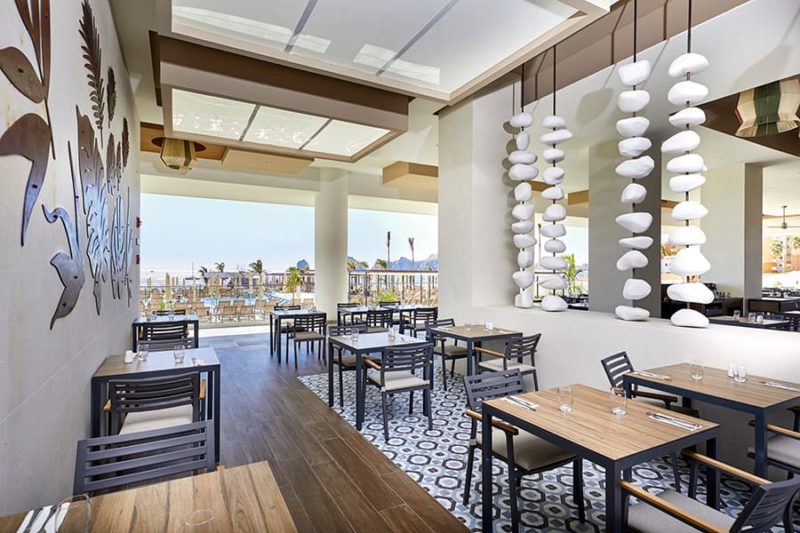 Los Cabos, located on the southern tip of Mexico's California peninsula is also known for its desert landscapes and its beautiful beaches. A boat ride is a must if you want to see The Arch, also known as Land's End.  This marvel is the signature landscape of Los Cabos. I highly recommend taking an excursion that includes a whale watching tour and if you're lucky, you'll get to see the graceful creatures put on a show (beware of sea sickness though).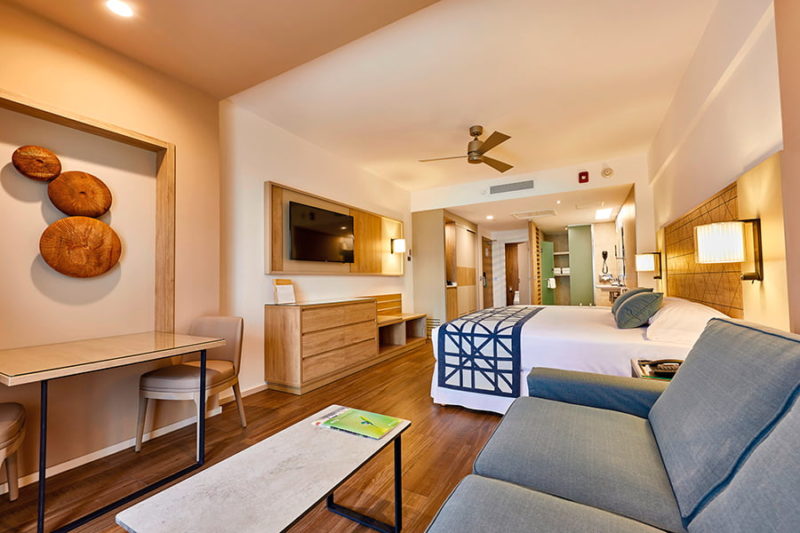 Sunwing Vacations also offers other interesting excursions if you want to do something fun. Go for a camel ride safari or take a walk on the beach before enjoying lunch in the desert. Be sure to attend one of the shows at the hotel as well; you will be amazed by the talented dance team.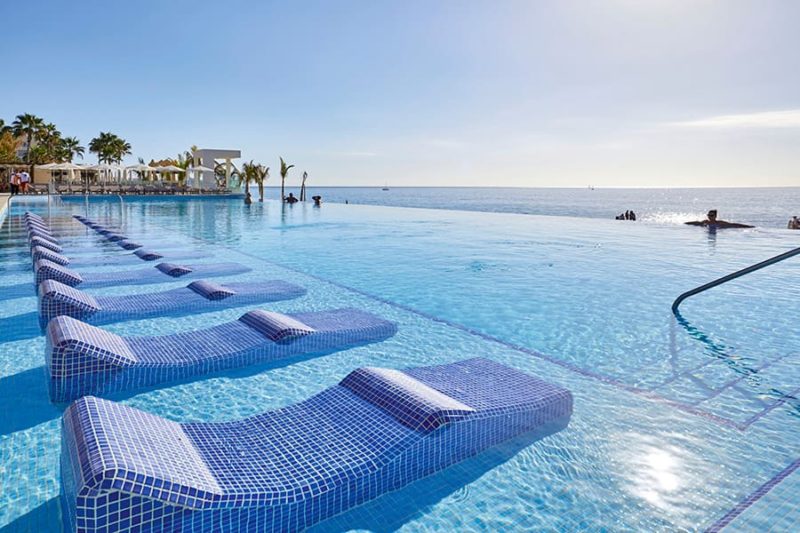 So, when should you go to Los Cabos? Preferably in the spring, as winter can be a bit chilly there, it's perfect for couples as the Hotel Riu Palace Baja California is reserved for adults (there are other kid-friendly options near the hotel). Sunwing also offers direct flights from Toronto and Montreal. It's definitely a top destination on our list at DIVINE!