Sadie Aldis is an inspiring and innovative young content creator who is redefining productivity and technology through her online platform. Through her engaging videos, Sadie Aldis has harnessed the power of digital tools to motivate and empower her audience to achieve their goals and maximize their potential. Her unique approach involves leveraging cutting-edge apps, time management techniques and digital solutions to enhance efficiency and effectiveness in both personal and studying spheres.
Here, we asked the talented Canadian Youtuber to give us some of her best productivity tips for Back-to-School season. Enjoy our interview with Sadie Aldis: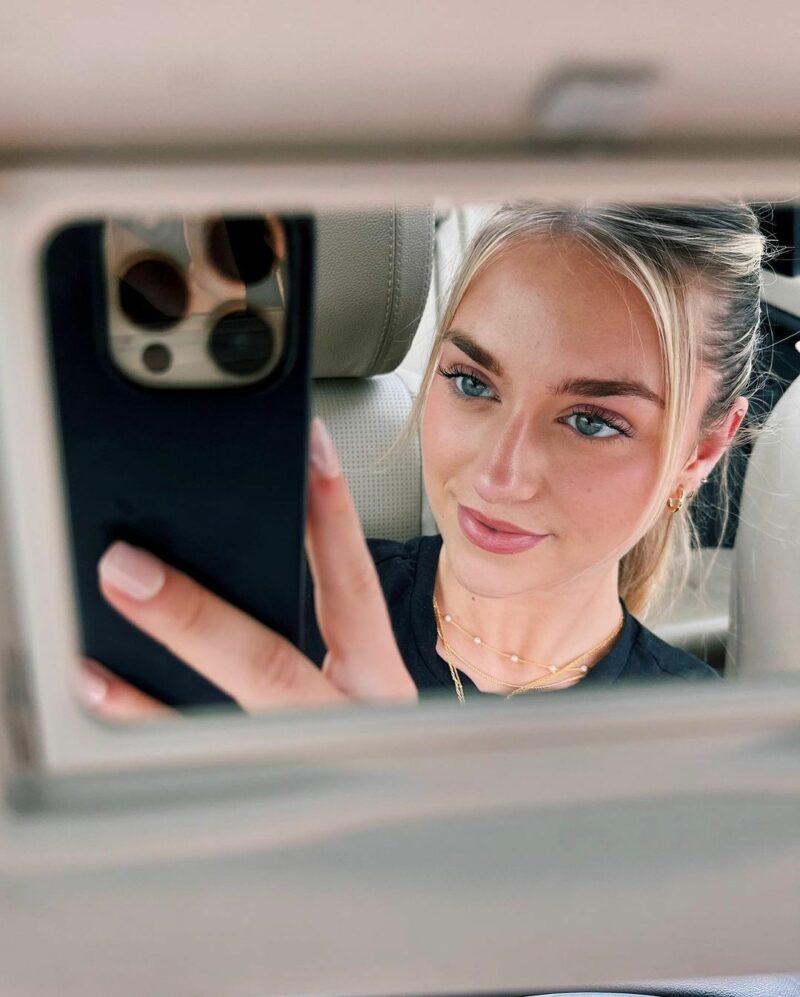 Sadie, you're a productivity and lifestyle creator, tell us about your journey to becoming a content creator?
As a teenager, I was so inspired by the "lifestyle" girls that I would watch on YouTube when getting ready for school every day. I was also always so interested in the filmography and artistry of music and movies. I knew I needed an outlet where I had complete control over every piece of content that I created. I remember the pure excitement of seeing my vision for a video coming to life, from planning it in my notes, filming, editing the clips, adding in all the extras, and sharing it with anyone who would be interested in watching. I genuinely loved making videos, and I never made it my goal to be an established content creator- until that actually happened (eeek!).
I created my YouTube channel when I was in grade nine (2016). Everyday, I would go to a full day of high school, then head to dance class for a couple hours, then finally come home and edit whichever video I filmed that past weekend until I fell asleep. Repeat. And repeat. And repeat… Until one day, my "School Morning Routine 2017-2018" had gotten thousands of views after a couple of days of it being live- which was INSANE to me. After that, I knew I had to stay consistent, connect with my audience regularly, and continue uploading high-quality YouTube videos, Instagram posts, and eventually, TikTok videos.
Fast forward, I have been posting lifestyle, productivity, well-being, and organization content on all of my platforms for over seven years now. I am basically living my teenage dream and soooo much more.
You're of course, also a university student at Laurier — as the school year approaches how do you get ready to hit the ground running?
I absolutely love a fresh start. New year. New goals. New mindset. I get so excited for a fresh school year to start, but I know it can also feel overwhelming. There are a couple of things I find that help me feel prepared to go into the new academic year- starting with my morning routine.
The reason why I have about 10 morning routines on my YouTube channel is because of the ripple effect that my morning has on the rest of my day. Getting enough sleep the night before, waking up at a decent hour, eating a healthy and energizing breakfast, writing in a gratitude journal, and getting ready for the day always set me up for a successful and fulfilling day. Having your body accustomed to this routine before the school year comes around will give your body less of a shock when trying to adjust to your new schedule (that may include 8 a.m. classes…yikes).
School supplies shopping has got to be one of my favourite back-to-school related activities. I make sure to shop for any technology, stationery, and "emergency kit" items that I want to have in my school bag at all times. I find amazing (and aesthetically pleasing) school supplies on Amazon!
Something that I learned in my first year of university is that LESS is MORE when it comes to the clothes in your closet. University dorms and student apartments typically have smaller closets and less storage, so only bringing the essential clothing items will keep your floor, your bed, and well, everywhere else tidy. A clear space means a clear mind.
Lastly, clear out your school documents. Whether that is cloud storage, old notes and assignments, your school email, or even your files on your laptop, it is always great to start the year off with a de-cluttered digital space.
What tips or tricks would you recommend for students to prepare themselves? And what about for the parents of students?
For students, I always recommend writing down a list of goals for this school year. These goals can be personal, academic, or a mix of both. I treat these two or three goals as promises to yourself that you will strive to keep during this year. This gives me peace knowing that I am consistently working towards goals that are making me into a better version of myself. Also, these do not have to be trackable or measurable goals like grades or hours of study. This can simply be "move my body for 15 minutes every day" or "make one new friend in each of my classes". These small goals will help keep you on track, as there are many distractions and temptations in the university environment.
As for parents, there are a few things that can make the student feel calm and ready to take on the school year. Parents can encourage their children to take control of their own daily routines, preparing their own meals, and managing their own time. This will help them to gain valuable skills that will make success at school easier. Feeling independent and autonomous as a student is one of the most rewarding and confidence-inducing feelings ever.
Knowing that I am in control of how I spend my days and that my success is in my own hands gives me that push to stay disciplined. However, it is important to have that open line of communication where I know my parents will be there to help if needed. Lastly, I remember the few weeks before going back to school when my parents would try to make me go to bed earlier in order to prepare for those early weekday mornings. I found that letting me go to bed late, having to wake up early in the morning for school and being tired all day was the best way to show me how
important an early bedtime was. From then on, I have been fully soaking in all the benefits of a good night's sleep before every school day.
What tools are there for students to organize their lives both for productivity but also to focus amid distractions.
If you know me, you know I LOVE a good planning sesh. A new semester gives you so many opportunities to plan and organize yourself. With everything going on in a university student's life, a good planning system is crucial to staying productive and sane! I recommend investing in a semester planner to track each course's vital information, an exam planner to plan what you are going to study and when, and an assignment planner/tracker to make a plan of action to complete them and keep track of their progress. I created all of the previously mentioned planners in a digital format and sell them on my Etsy shop 'Actualizer Co'. These academic planners help take the stress out of school, by knowing when and how students will be spending their time and energy, which also prevents burnout.
A productivity tip that has CHANGED my life forever- focus filters!!! I will never shut up about these. On my iPhone, iPad and Macbook, I have three separate focus filters set up: one for schoolwork, one for social media work, and one for nighttime. For each focus filter, you can select exactly what notifications are allowed to come through. For example, in my schoolwork focus filter, I have only enabled notifications from my favourite contacts, my school email, and all of my school apps.
Additionally, I can choose which apps my home screen allows when I am in each focus. I took away all of my social media apps and only put my school-related apps on my "schoolwork" focus filter. That's not all- you can set up a time that a certain focus filter turns on. I have my "nighttime" focus filter set to turn on about two hours before I want to be sleeping. This will silence all unimportant notifications and dim my screen to promote ultimate relaxation (because we all know I love a good sleep). All in all, these filters can help put your brain in whichever "mode" it needs to be in and make your technology work FOR you, not against you.