The Canadian Screen Awards are always worth a flash back. The Academy of Canadian Cinema & Television celebrated four days of events honouring the achievements of Canadian talent in film, television, and digital media from April 11-14. TSN's Jermain Franklin and TV Host and CSA Winner Mary Berg hosted The Sports Programming Awards and The Lifestyle & Reality Awards respectively.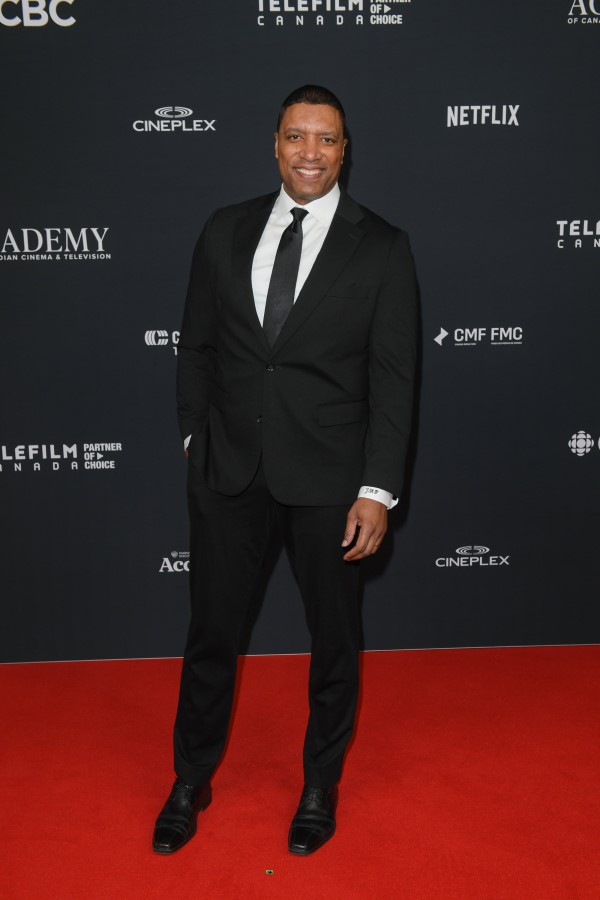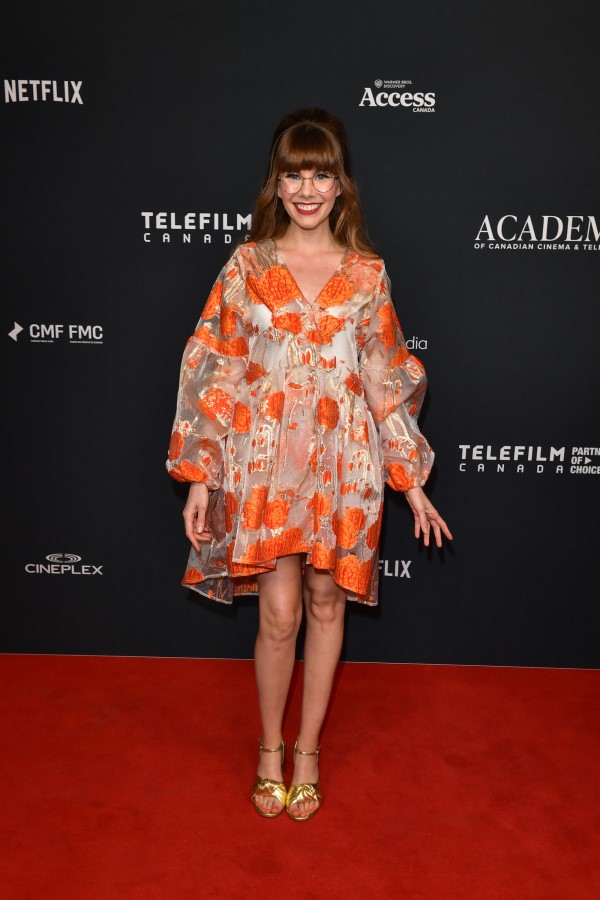 A one-hour special with highlights of the Canadian Screen Awards aired on Sunday, April 16th on CBC and CBC Gem hosted by Samantha Bee.
The Events
The Comedic and Dramatic Arts Awards, recognized the best of television performance and craft categories, saw CBC's The Porter winning 12 Canadian Screen Awards, leading the television honours overall. Wins include: Best Drama Series; Best Direction, Drama Series, Best Writing, Drama Series; and Best Guest Performance, Drama Series for Alfre Woodward. The award for Best Lead Performer, Drama Series went to Hamza Haq for CTV's Transplant, making this his third consecutive win as a lead in the series.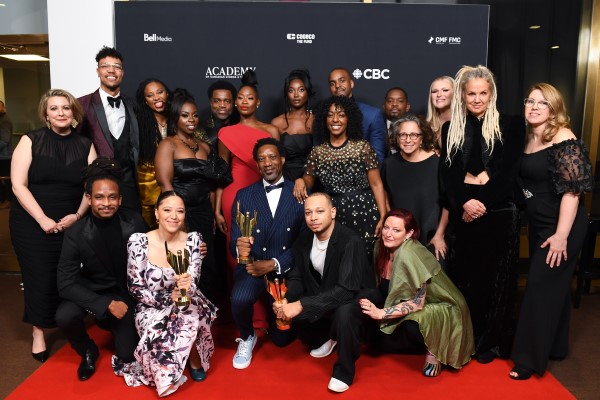 In comedy, the sophomore season of CBC's Sort Of took home seven Canadian Screen Awards. Among those wins was Best Comedy Series; Best Lead Performer, Comedy, for Bilal Baig; Best Guest Performance, Comedy for Amanda Brugel; and Best Writing, Comedy, for Bilal Baig and Fab Filippo, marking back-to-back wins for the pair in this category.
Ryan Reynolds, the recipient of the Humanitarian Award, presented by Paramount+, was presented his award in a moving moment by Everett Ho, SickKids patient ambassador, and Lisa Charendoff, Associate Director, Community Stakeholder Relations at SickKids Foundation, while Catherine O'Hara, recipient of the Academy Icon Award received her award from Karen Robinson, her former Schitt's Creek co-star. Lisa LaFlamme was also a recipient of a Special Award – she was the Gordon Sinclair Award for Broadcast Journalism Honouree.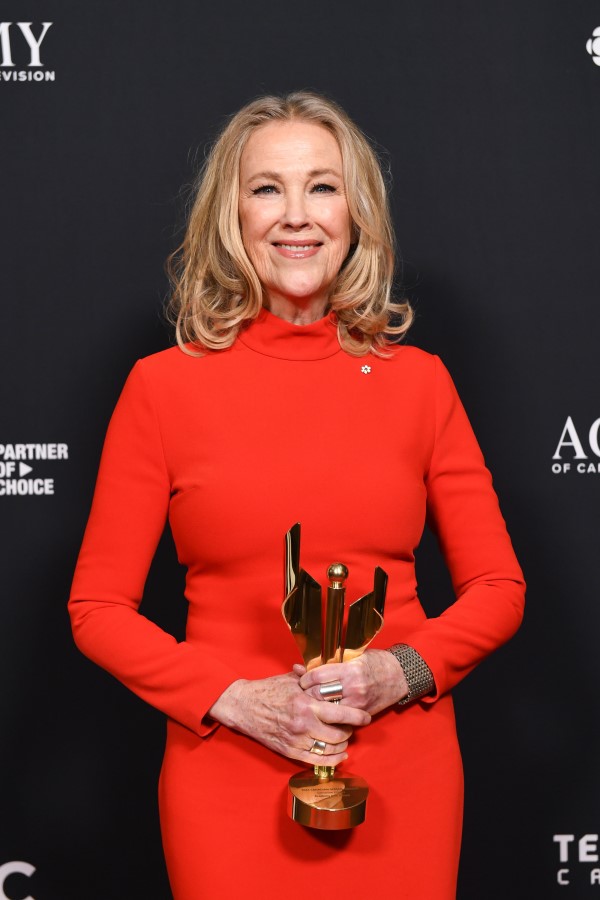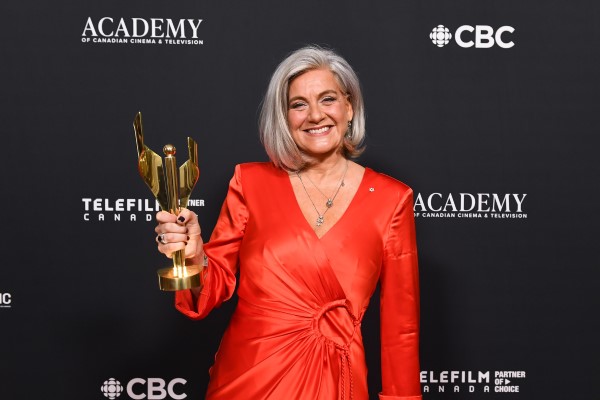 The Cinematic Arts Awards Film honours were led by Clement Virgo's Brother, which received a record 12 Canadian Screen Awards on Thursday, April 13, including: Best Motion Picture; Achievement in Direction, and Adapted Screenplay for Clement Virgo; Performance in a Leading Role, for Lamar Johnson; and Performance in a Supporting Role for Aaron Pierre.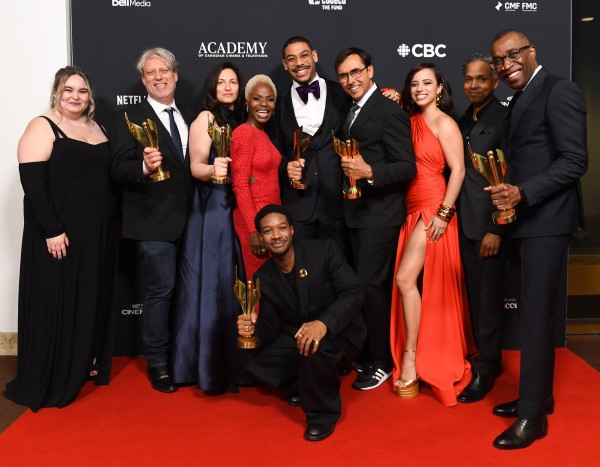 The Lifestyle & Reality Awards Major winners from Canadian Screen Week 2023 include: Canada's Drag Race, which took home six Canadian Screen Awards on Wednesday, April 12; The Amazing Race Canada, which was crowned Best Reality / Competition Program or Series, and Mary Makes it Easy, which won three awards, including Best Lifestyle Program or Series. Cityline Host, Tracy Moore took home the Changemaker Award.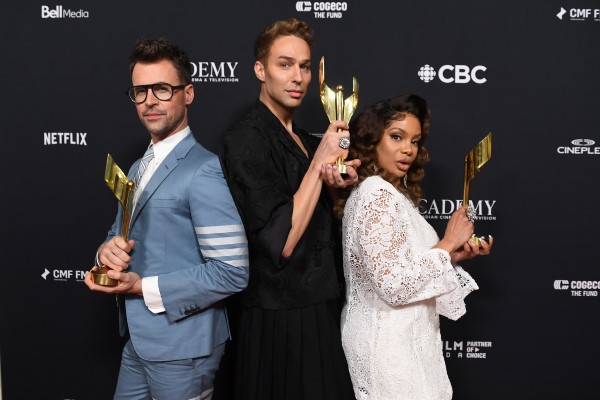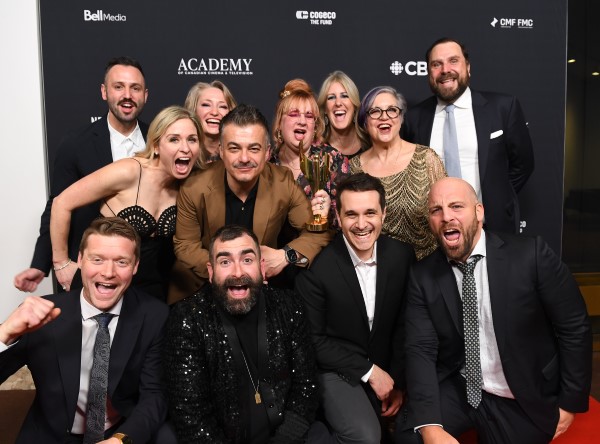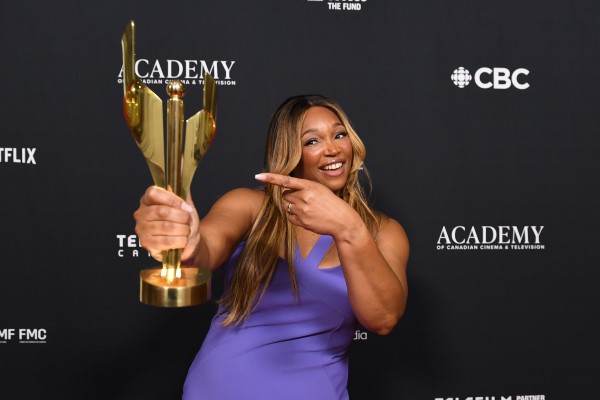 At The Digital & Immersive Awards on Thursday, April 13, Revenge of the Black Best Friend took home two awards: Best Web Program or Series, Fiction, and Best Lead Performance, Web Program or Series for Oluniké Adeliyi. ET Canada Live's Cheryl Hickey, Sangita Patel, Carlos Bustamante, Morgan Hoffman (and Roz Weston on the phone screen) won Best Host, Web Program or Series.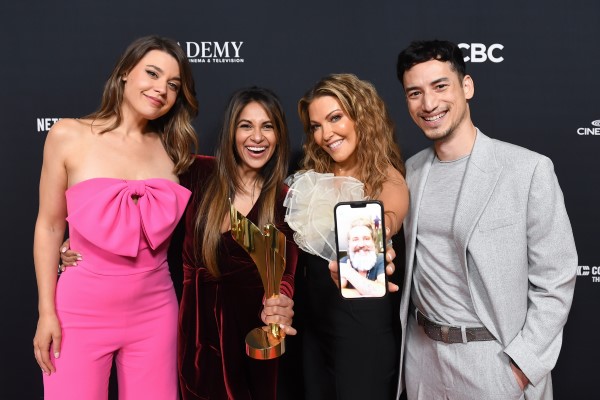 The 2022 Beijing Winter Olympic Games was named Best Sports Program or Series at The Sports Programming Awards on Tuesday, April 11. At The News, Documentary & Factual Awards, BLK: An Origin Story took home five Canadian Screen Awards.