When it comes to entertainment, Canada offers many diverse experiences that cater to every taste and preference. From bustling urban centres to serene natural landscapes, this country is a treasure trove of entertainment destinations bound to leave a lasting impression. In this article, we embark on a journey through some of the top entertainment destinations in Canada that are not only rich in culture and attractions but also hold the potential to create unforgettable memories.
Exploring Toronto: The Urban Marvel
Toronto — Canada's largest city — stands as a vibrant hub of virtual Canadian entertainment that seamlessly blends modernity with tradition. The city's iconic CN Tower — literally scraping the sky at a staggering 553 meters — offers panoramic views stretching beyond the cityscape. Visitors can indulge in the rich cultural scene by immersing themselves in the Royal Ontario Museum's exhibits, which span natural history, art, and culture. This magnificent city is also a short drive away from the world-famous Niagara Falls, an awe-inspiring spectacle that genuinely captures the grandeur of nature's artistry.
Vancouver: Nature's Playground
Nestled on the western edge of Canada, Vancouver presents a unique blend of urban sophistication and natural beauty. Stanley Park — an urban oasis spanning over 1,000 acres — boasts lush forests, pristine beaches, and captivating views. Granville Island — a bustling enclave — offers a public market, artisan studios, and live entertainment that showcase the city's creative spirit. The Capilano Suspension Bridge gives adventurous travellers an exhilarating experience, allowing them to walk above the Capilano River and take in breathtaking vistas.
Montréal: Where Culture and Charm Converge
The vibrant city of Montréal offers a captivating blend of old-world charm and modern dynamism. Modern skyscrapers stand in harmony with the 17th-century architecture of Old Montréal, creating a visually stunning urban landscape. Wander through the cobblestoned streets of Old Montréal, where historic buildings are home to charming cafes, boutiques, and galleries. The Notre-Dame Basilica is a testament to architectural marvel, adorned with intricate stained-glass windows and awe-inspiring grandeur. This beautiful cathedral is an excellent example of Gothic Revival architecture and offers self-guided tours that transport you through time and artistry. Additionally, for a dose of outdoor recreation, visit Mount Royal Park, which offers hiking trails, scenic views, and a man-made lake for leisurely activities.
Quebec City: A Journey Through Time
Stepping into Quebec City feels like entering a different era. The iconic Chateau Frontenac, with its majestic architecture, offers stunning views of the St. Lawrence River and stands as a symbol of the city's rich history. The enchanting streets of Old Quebec exude old-world charm with their cobblestone pathways and centuries-old buildings. Immerse yourself in the city's culture by exploring local markets, enjoying street performances, and savouring delicious French-Canadian cuisine.
Calgary: Where Heritage Meets Adventure
Calgary, located in the province of Alberta, is a city that perfectly balances heritage with adventure. The majestic Banff National Park — just a short drive from the city — is a paradise for outdoor enthusiasts. The park's snow-capped peaks, crystal-clear lakes, and abundant wildlife make it a playground for hikers, skiers, and nature lovers. For a taste of the city's history, visit the Heritage Park Historical Village, where you can step back in time and experience life in the pioneer era.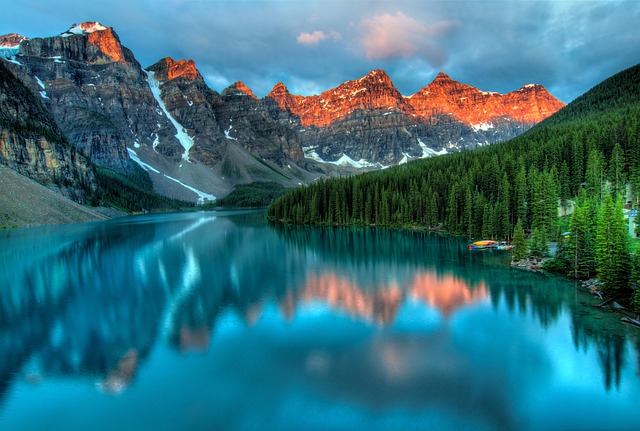 Embracing Nature in Whitehorse
Referred to as the "small city with a big backyard," Whitehorse, the capital of Canada's Yukon territory, is a haven for nature lovers. Explore the breathtaking Miles Canyon, accessible from the city on foot, and take in the stunning vistas that this natural wonder offers. For wildlife enthusiasts, the Yukon Wildlife Preserve is a must-visit, showcasing diverse animals in their natural habitats. If you're lucky enough to visit during winter, you might be treated to the mesmerizing spectacle of the northern lights dancing across the night sky.
Discovering the Natural Marvels of Gros Morne National Park
The UNESCO-listed Gros Morne National Park on Newfoundland's west coast is a haven for nature enthusiasts and history buffs. The park's Tablelands, with their rust-coloured landscape, offer a glimpse into the Earth's geological history and provide a unique hiking experience. The park's crown jewel is Western Brook Pond, a glacier-carved fjord adorned with cascading waterfalls that plunge from dizzying heights. Delve into the region's maritime history at the Lobster Cove Head Lighthouse, where stories of seafaring adventures come to life.
Captivating Cape Breton Highlands National Park
Perched on Nova Scotia's Cape Breton Island, Cape Breton Highlands National Park boasts a stunning landscape that weaves together rugged coastal beauty and lush forests. The famed Cabot Trail winds through the park, treating travellers to breathtaking vistas of canyons, fishing villages, and serene lakes. With 26 hiking trails, outdoor enthusiasts can explore the park's diverse ecosystems on foot. From kayaking to camping, the park offers many activities that allow you to immerse yourself in the region's natural splendour.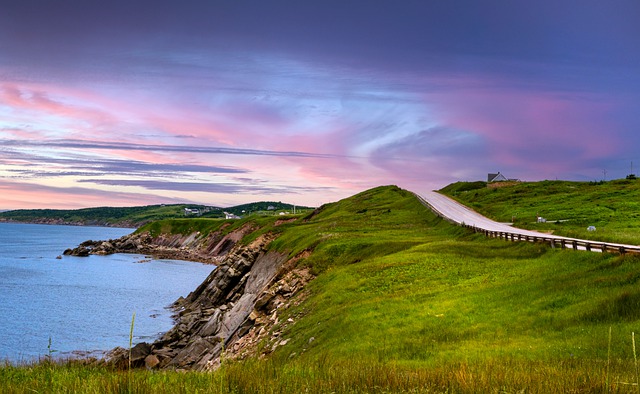 Mont-Tremblant: Where Adventure Meets Relaxation
Tucked away in Québec's Laurentian Mountains, Mont-Tremblant presents a dynamic blend of outdoor adventure and relaxation. In the winter, the Mont Tremblant Ski Resort beckons skiers and snowboarders to conquer its slopes, offering exhilarating experiences against a backdrop of snow-covered peaks. During the warmer months, Parc National du Mont-Tremblant comes alive with hiking trails, pristine lakes, and opportunities for water sports. The region's natural beauty provides the perfect canvas for outdoor enthusiasts and relaxation seekers.
Unveiling the Charms of Okanagan Valley
Stretching over 150 miles, the Okanagan Valley emerges as a haven for wine enthusiasts and nature lovers. With over 200 wineries and a landscape that rivals the world's best wine regions, the valley offers an inviting setting to savour local vintages. Explore the Naramata Bench, a hotspot for wine tasting and outdoor activities, from kayaking to biking. The valley's stunning views and diverse experiences ensure that every visit is a journey of discovery and indulgence.
Conclusion
Canada offers a diverse array of experiences tailored to every traveller's desires. From the vibrant streets of Toronto and the serene landscapes of Prince Edward Island to Montreal's urban charm and the natural wonders of its national parks, Canada truly is a treasure trove of entertainment waiting to be explored.