A cancer diagnosis is scary for the patient and their friends and family.  If your loved one also has to go through chemotherapy, it becomes even scarier.  It is an overwhelming time for the patient and family members often feel helpless. My sister was diagnosed with breast cancer in 2017 and she had to start on a very aggressive chemotherapy regimen.  I knew a lot about breast cancer through caring for my mother who also had the disease.  That prepared me for the medical appointments, but I also wanted to help make the chemotherapy process easier for my sister.
When I went to her appointments, I listened carefully to the side effects of her chemotherapy "cocktail".   She was going to lose her hair, including her lashes and brows – that is the one thing that most women usually think of when it comes to chemotherapy.   Nausea and diarrhea are other side effects of chemo.  Your loved one may be more sensitive to heat and cold due to neuropathy (nerve damage). Once I heard the complete list of side effects, I decided to put together a "chemo care package" for my sister to take some of the burden off of her. I gave it to her before she started her first treatment and she found it really helpful.
What you put into the care package depends on your own budget.  I went overboard, partly out of nerves and partly because I wanted to think of everything that she may need. Here are some of the items that I selected that she found most helpful:
A Warm, Soft Blanket
This was my sister's favourite item!  She was always cold, even at home.  Her skin was also more sensitive so she needed something soft. To make it feel more luxurious, pick a faux fur blanket. Your loved one may feel weaker so a weighted blanket may not be the best solution. Pick one that is machine washable.  Chemo Infusion Centres do have blankets, so you don't need to bring one to the treatment, but it is nice to have the option.
Madison Park Zuri Oversized Faux Fur Throw Blanket – $55.99 at Bed, Bath & Beyond
Hats and Caps
If hair loss is a side effect, a warm, soft cap is a must. The chemo patient will not want to wear their wigs 24/7 either. Having a supply of washable, breathable caps for sleeping or daytime wear is helpful.  Hair loss also makes the scalp more sensitive at the beginning.  Go with a softer fabric like cotton, rayon or bamboo.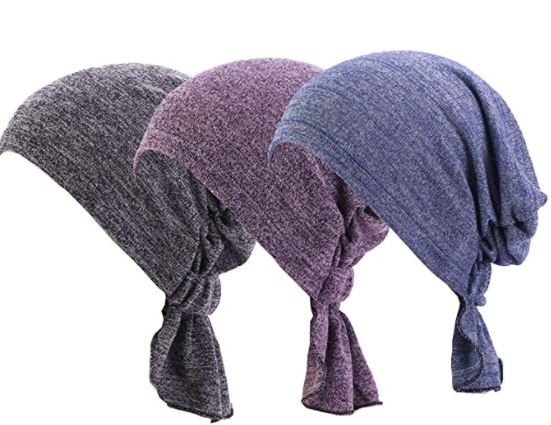 Bloomlover Cotton Turban Cap for Women Sleep Headwear Double-Layered Beanie Chemo Cap – $23.99 at Amazon.ca
Fun Slippers
Chemo is serious, but the patient is still who they were prior to their diagnosis. Slippers will keep their feet warm and protected, but a fun pair will make them a smile too.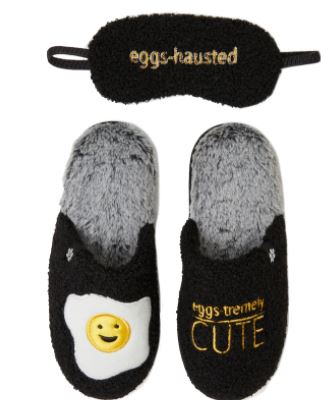 Foot Petal Theme Slippers with Mask – $49.99 TSC
A Satin Pillowcase
A satin pillowcase can be more comfortable for chemo patients to sleep on.  They can, in some cases, slow hair loss and are more gentle on tender scalps because of the sheen and tight weave of the fabric.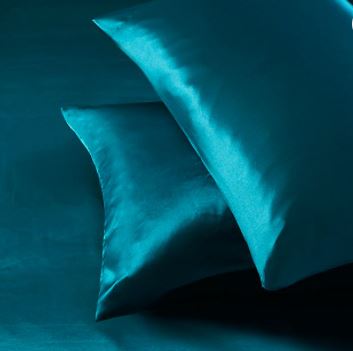 Madison Park Essentials Wrinkle Free Satin Pillowcases (Set of 2) – $31.49-$55.99 at Bed, Bath & Beyond
A Brow Kit
A chemotherapy patient may lose all or some of their brows. A brow set is a thoughtful gift.  If your loved one needs tips on how to draw brows on naturally, Look Good, Feel Better offers workshops across Canada.
Benefit Cosmetics The Great Brow Basics Set – $49.00 at Shoppers Drug Mart
A Soothing Spring Water Spray
Chemotherapy and radiation can leave skin more fragile.  My sister has been using Avène products throughout her treatment.  One item that she really loves, and patients won't necessarily think to buy for themselves is Avène Thermal Spring Water Spray.  Coming from a chemo patient, she said that the spray provides soothing relief on her face making it feel less tight and itchy. She also sets her makeup with it. Many setting sprays contain alcohol which can dry out sensitive skin.
This is also the gift that keeps on giving. On the occasion of its 30th anniversary, Avène launched a limited edition of its Thermal Water Spray. For each spray sold, $1 will be donated to the Canadian Cancer Society.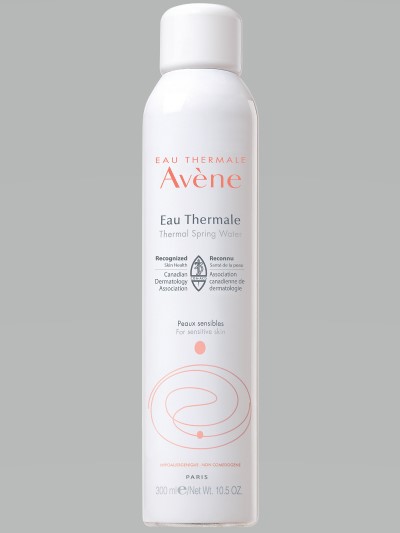 Avène Thermal Spring Water Spray – $30.00 at Pharmacies Across Canada (while supplies last)
Hand Cream
A good hand cream is a must for a chemo patient. Some drugs may cause hand and foot syndrome and if it will, your hospital pharmacist and oncologist will recommend something to help. Even if the chemotherapy doesn't have that side effect, dry skin can still happen. Pick up something unscented if you are getting a hand cream for your loved one.  Certain scents can trigger nausea and hospitals are scent-free environments.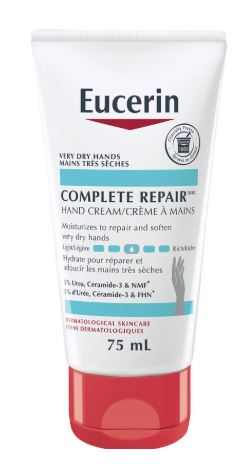 Eucerin Complete Repair Hand Cream – $10.49 at Shoppers Drug Mart
Baking Soda
Some chemotherapy may cause mouth sores and gargling with baking soda is often recommended to prevent them.  Adding a box to the care package will take one thing off of your loved one's shopping list.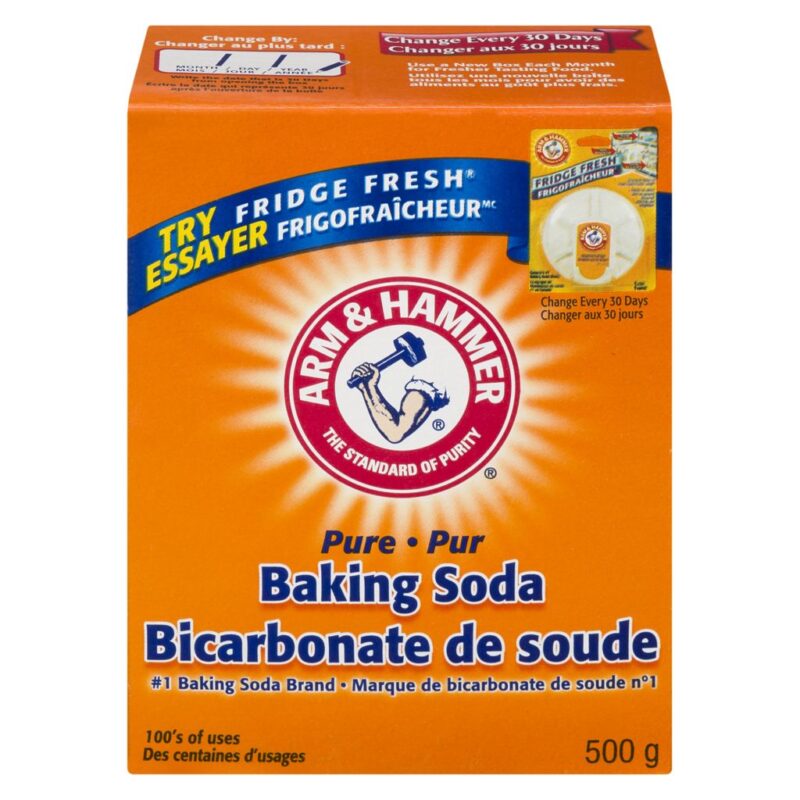 Arm & Hammer Baking Soda – $1.79 at Loblaws
Ear Buds
Keeping occupied on long treatment days can mean binging on your loved one's favourite shows. A good pair of ear buds is a must so that they can watch without disturbing the other patients.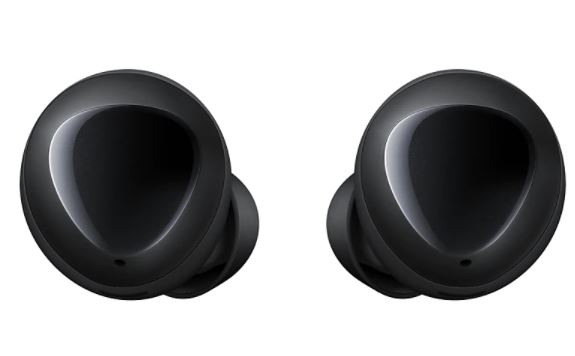 Samsung Galaxy Buds – $159.99 at Samsung Canada Official Online Store
A Journal
A journal is helpful.  Your loved one can make notes about their treatment, jot information from their appointment or even just write about what they are feeling on a particular day.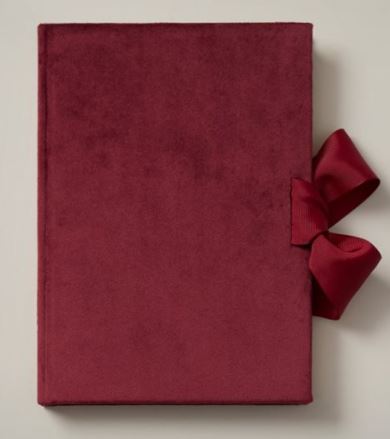 Sugar Plum Velvet Ribbon Journal – $22.00 at Indigo
Other Ideas
There are many other gifts that you can include in a chemotherapy care package. Books, transportation gift cards or ginger tea are thoughtful ideas. Another idea is masks.  They were not a necessity when my sister started her treatment, but they are now.  With every Pink Pack (Bamboo Facemasks) Olive + Splash will donate face masks back to Rethink Breast Cancer. It is another way to give back.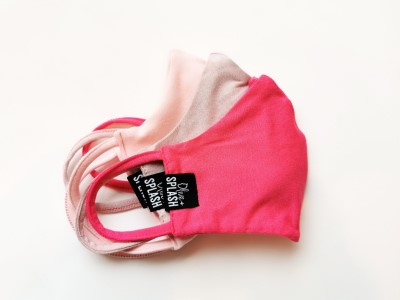 3 Pack Bamboo Face Masks – $54.99 at Olive + Splash
Remember, there is no guide book when it comes to every patient's needs. It is more about showing them care and support.