New Year's Eve is fast approaching and if you are having a meltdown because you don't want to wear a little black dress again and you don't have time for a manicure, don't worry! We are giving you the tips, fashion and beauty items that you need to make you feel glam for New Year's Eve. And yes, that's from the tips of your fingers to your toes.
If you don't have the budget, we are giving you affordable options (plus one high end pair of shoes) to help you feel glam for New Year's Eve or even just update an outfit that you may already have in your closet. If you aren't shopping for a New Year's Eve party, you may still want to take a look so that you are ready for your next wedding reception, cocktail party or a special occasion where you need to dress up.
The Dress:
Satin One-Shoulder Cocktail Dress With Back Jeweled Strap – $47.96 at RW & CO.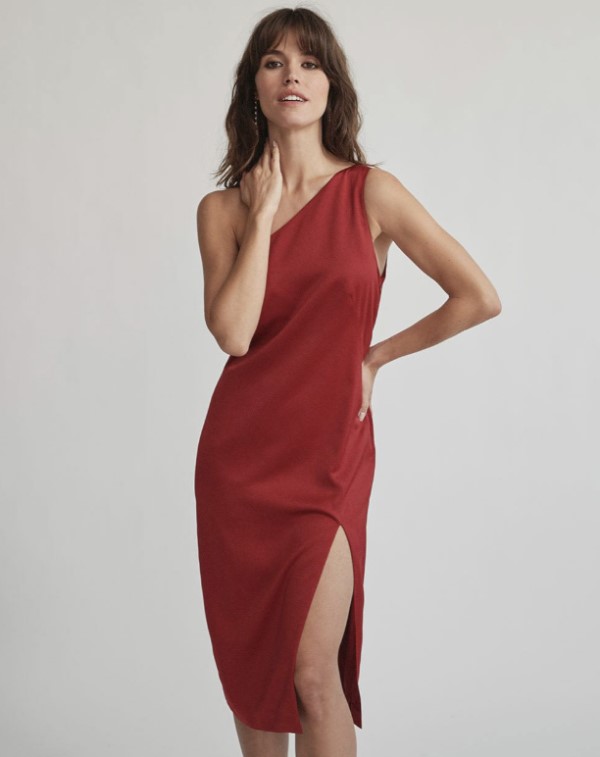 This satin one-shoulder cocktail dress is classy in the front and party in the back! It features a side slit and an eye-catching jeweled strap at the back, making it the perfect choice for your next special event. The stretch satin dress is also fully lined. Isn't it time that you added a lrd (little red dress) to your wardrobe?
Buy Now

The Shoes
The Attico Venus Embellished Slingback Pumps With Ankle Ties – $726.00 at Holt Renfrew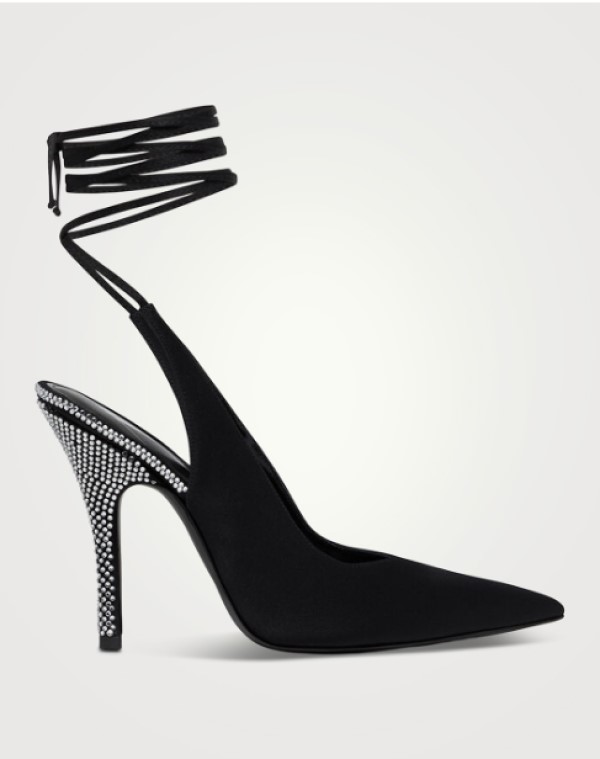 Sparkling beading at the heel lends a glamorous edge to these fabric pumps and plays nicely off of the jeweled strap on the dress. The slingback-inspired silhouette topped with delicate ties that encircle the ankle. A pointed toe and 4.1″ stiletto heel complete the style.
Buy Now

The Bling
Pandora Sparkling Round & Square Drop Earrings – $115.00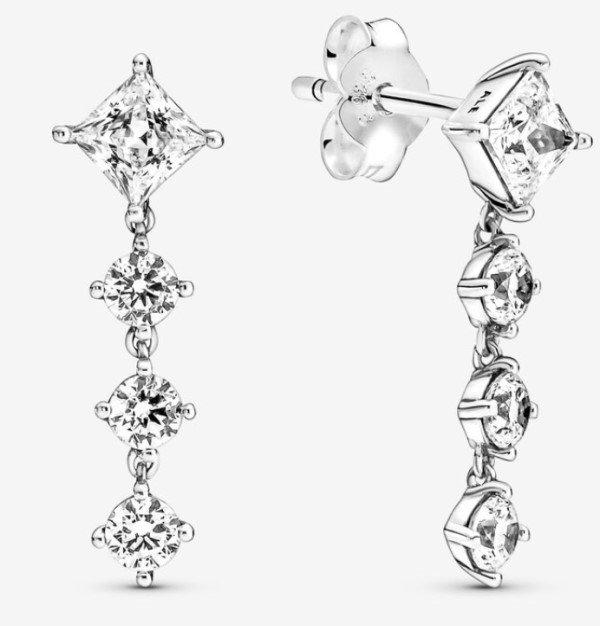 We love these classic Sparkling Round & Square Drop Earrings that feature a mix of square and round cubic zirconia stones. Hand-finished in sterling silver, the earrings feature a top square stone with three dangling stones underneath. They are sophisticated without being sweet and are discreet enough to let your dress be the star.
Buy Now

Dramat-EYES
Kiss Curated Collection So Wispy False Lashes Variety Pack – 5 pairs – $18.99 at London Drugs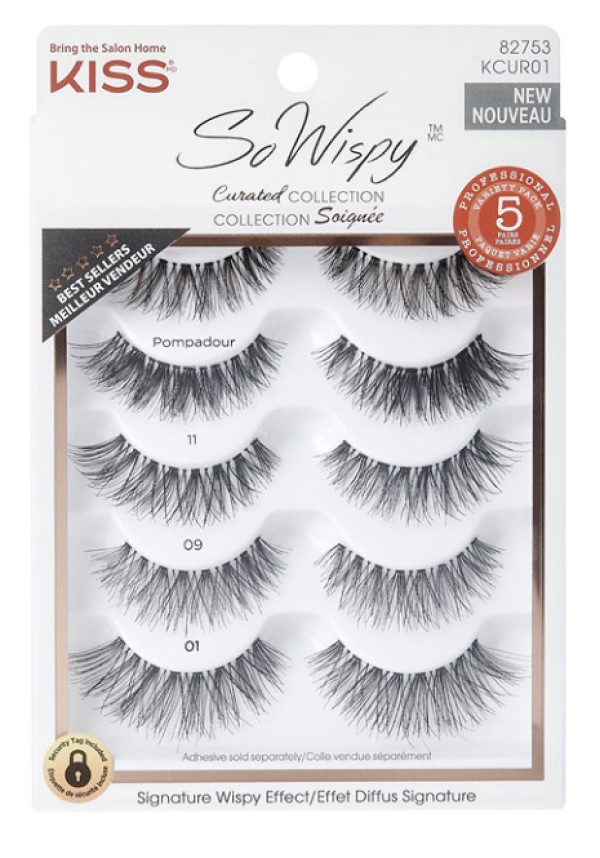 This five-pair pack of KISS Curated Lash Collection So Wispy false lashes will help you feel glam for New Year's Eve (and beyond). The 100 percent natural hair construction and the clear bands add extra comfort for all-night wear. Don't forget adhesive for your lashes.
Buy Now

The "Manicure"
Kiss Classy Nails False Nails Kit – Be-You-Tiful – $11.99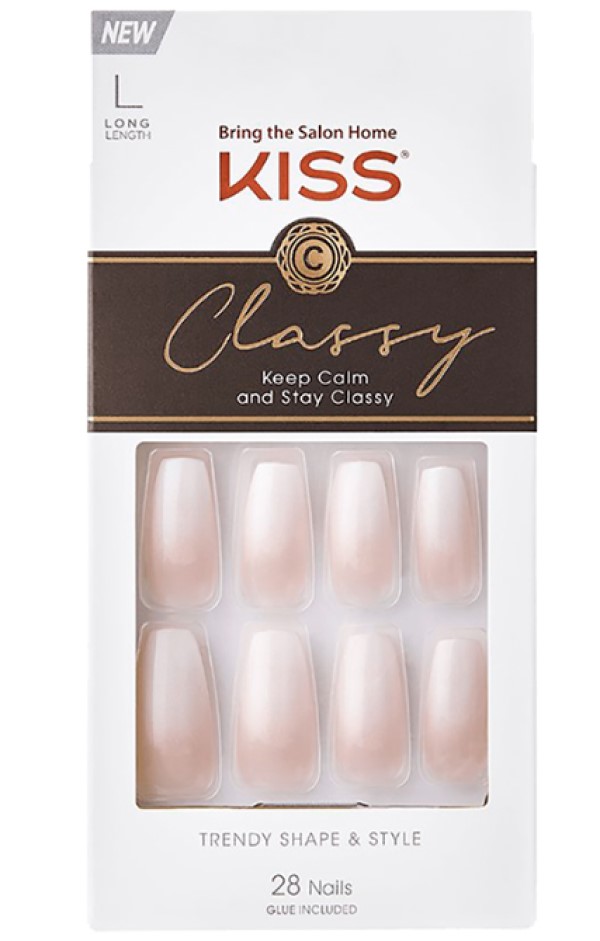 With a bold lip and lashes, keep your nails neutral. Getting an appointment for New Year's Eve is impossible, so try this Kiss False Nails Kit. The nails have a comfortable fit, are durable and flexible, they are fast and easy to apply and and wear for up to a week with no dry time required! Look great without the wait.
Buy Now

The Red Lip
MAC Cosmetics Matte Lipstick in Ruby Woo – $27.00 at Sephora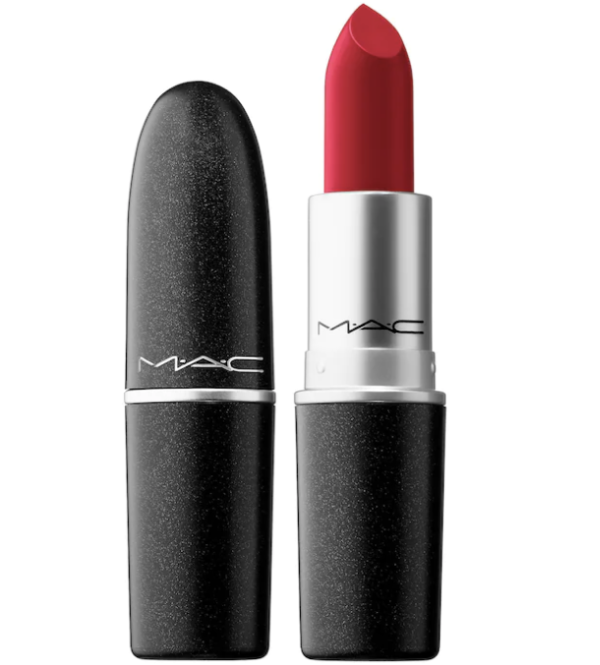 M·A·C Lipstick in Ruby Woo is one of the classic reds and it's universally flattering. There is nothing like a bold, red lip to make you feel glam for New Year's Eve. This rich formula features high color payoff in a creamy matte finish. MAC still makes one of the best bullet lipsticks on the market.
Buy Now