Kids' outdoor fun playtime essentials
Here are five ideas for outdoor fun that will help your kids make the most of summer.  You can easily store them away for an entire summer's worth of fun next year.  They are also great gift ideas for summer birthdays.
1. Bouncer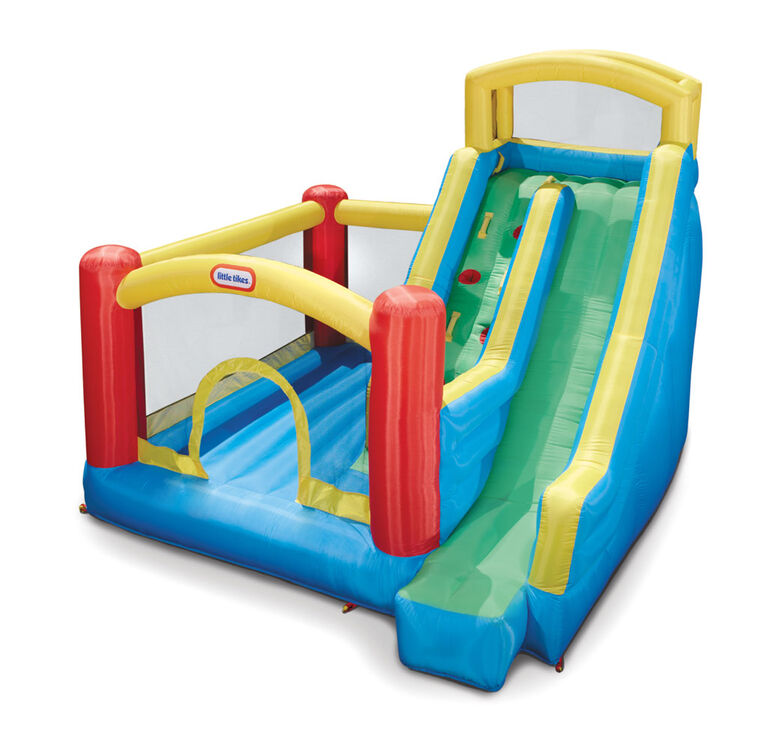 Your kids will be climbing, crawling, sliding, and bouncing to their heart's content. The upside for parents? A place for the kids to bounce and jump other than your living room couch. We especially like that this bouncer goes from set up to ready for playtime in mere minutes (it took under 10 minutes for us) – inflatable fun in no time. Another impressive feature – it can just as quickly and easily be folded up into a compact-size nylon bag (included), ready to be tucked away in the garage for future use.
Little Tikes Giant Slide Bouncer, $549.99 at Toys R Us online and in store.

2. Lawn game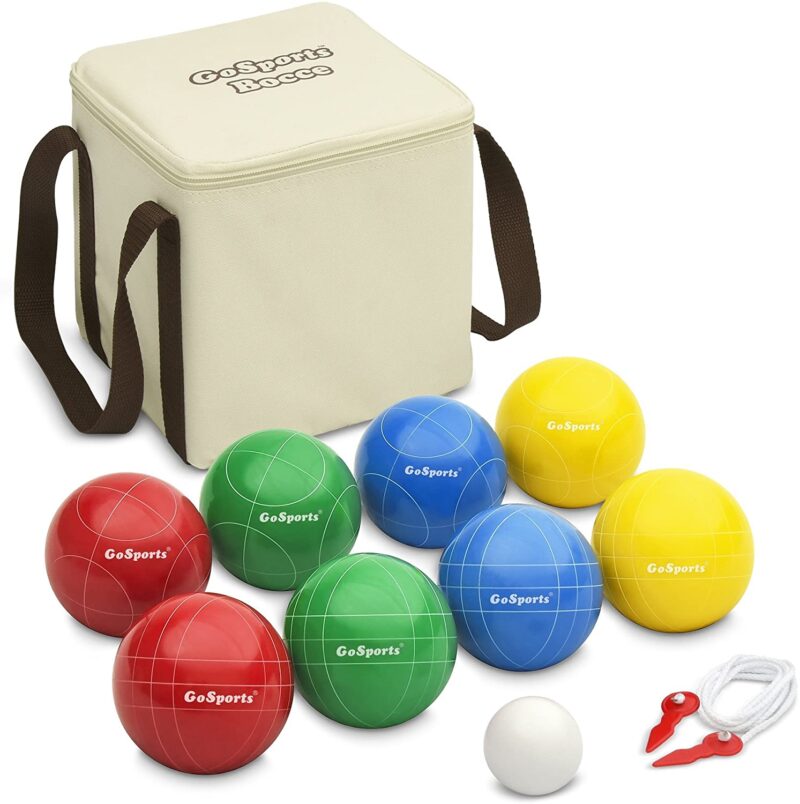 Whether at the cottage or in the backyard, this Bocce set is sure to get family and friends of all ages into the popular lawn bowling game.
GoSports Moulded Bocce set, $55.99 on Amazon.
3. Picnic Table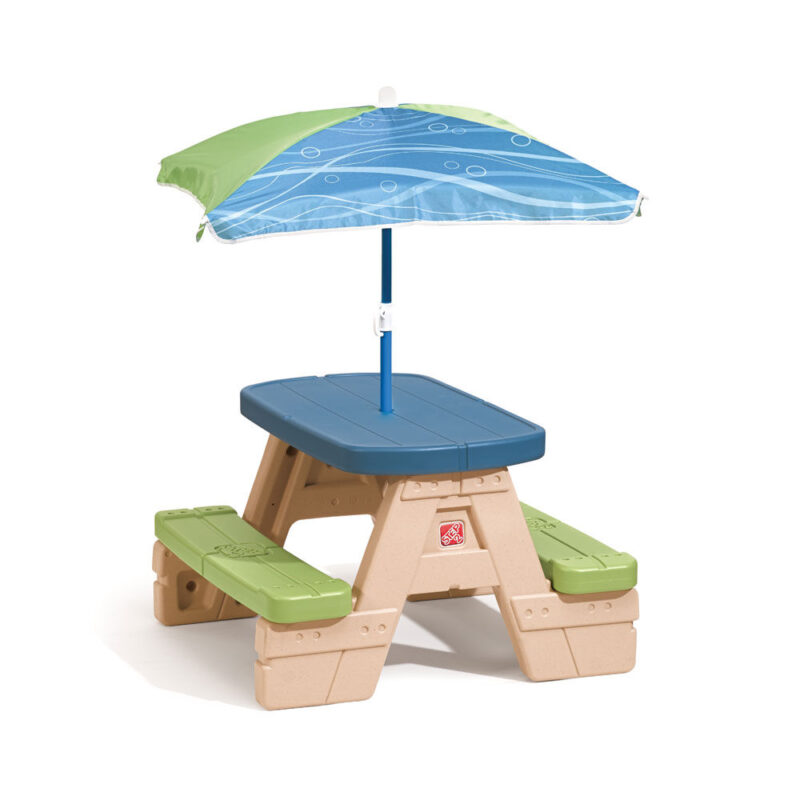 A table that's just the right size for kids where your little one and up to four of their friends can sit for snack time, barbecues, or crafting fun while outside.
Little Tikes Step2 – Sit & Play Picnic Table with Umbrella, $89.99 at Toys R Us.
4. Scooter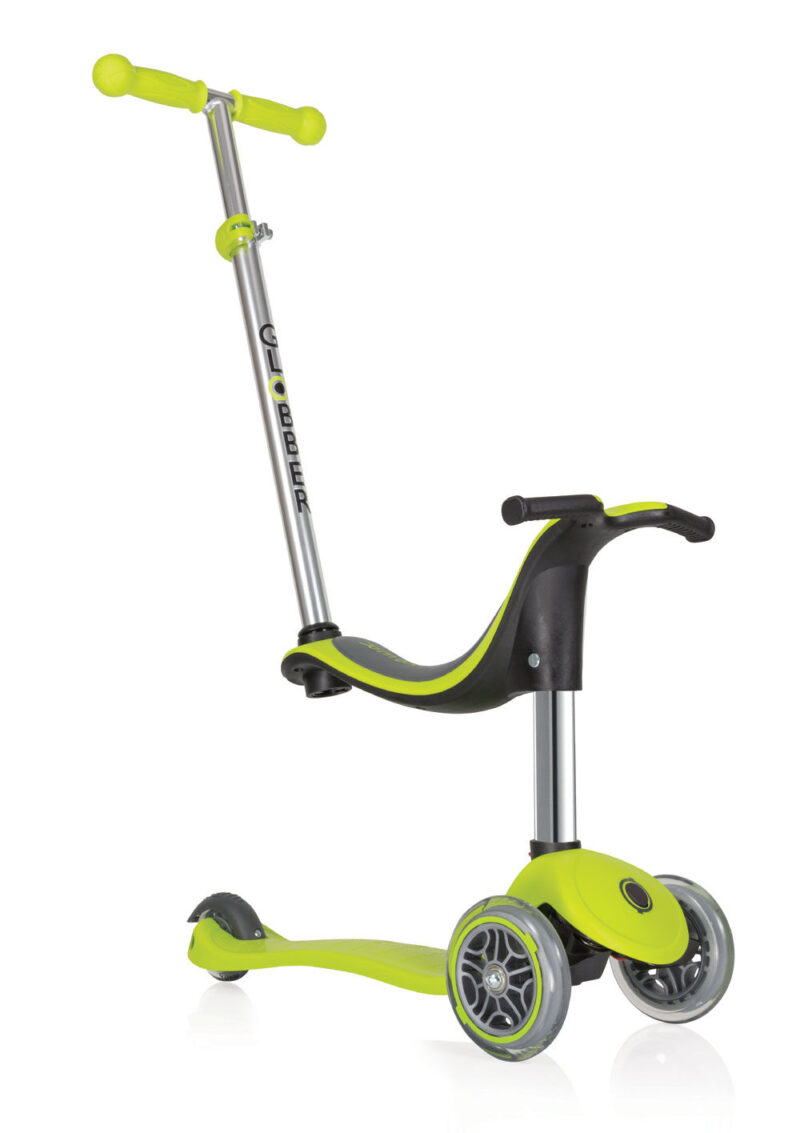 This isn't your traditional scooter – it's one that grows with your child.   It starts as a ride-on seat for mom and dad to push the little one on. Once the child is able to push around by his or herself, the T-bar handlebar comes off, becoming a pushbike. As your child enhances their motor skills, the seat of the Globber GO UP 4-in-1 comes off the deck. The original T bar handle, now connects to the deck and becomes a Globber Primo 3 Wheel Adjustable Height Scooter!  One product gives you all of that!
Globber GO UP 4in1 Scooter, $129.99 at Toys R Us online and in stores.
5. Bubble Machine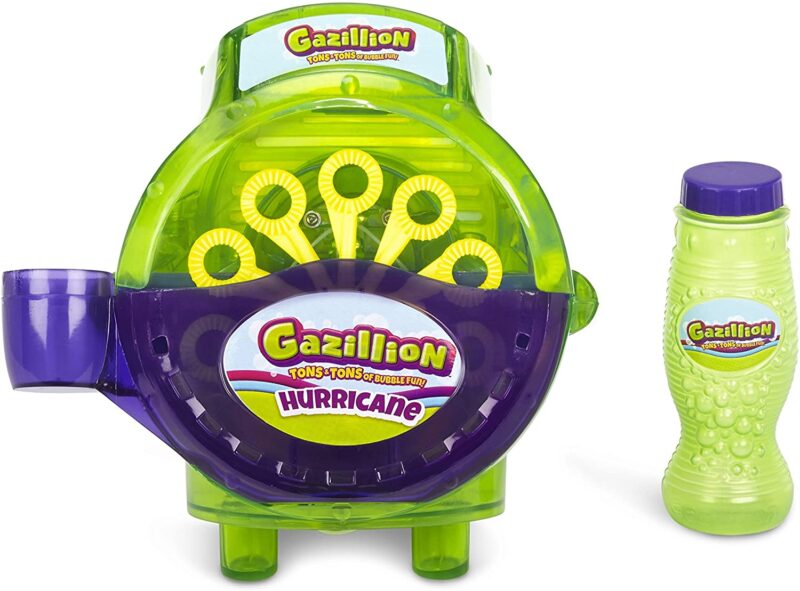 It's bubble blowing fun with the switch of a button. Pour the solution into this battery-operated bubble machine and watch as a storm of colourful bubbles are automatically blown out of it.
Funrise Gazillion Bubble Hurricane, $19.94 at amazon.ca
Updated: July 27, 2020