If you're looking for a new role in a field where there is a lot of growth, it's important to keep your job expectations current. The job market is a dynamic, constantly shifting realm, with new technologies and new lifestyles leading to the creation of millions of brand-new roles.
While this might sound daunting for some, it's worth remembering that many of the most in-demand new jobs today do not require huge amounts of training or education, but rather a willingness to learn the ropes and plenty of commitment. With that in mind, here are four in-demand jobs that simply did not exist 20 years ago.
Remote Assistant
A remote assistant can work anywhere and fulfills all of the job requirements of a "regular" assistant. The difference is that the job is 100% remote, and you tend to perform assistant functions for multiple individuals and organizations throughout the day. This role is ideal for those with strong organizational skills, an ability to work at a very fast pace, and a solid grasp of digital office infrastructure. Salaries vary massively depending on the employer and can be anywhere between $7 and $63 an hour.
Live Casino Dealer
Much like remote assistants, live casino dealers are an updated version of a classic job. As a live casino dealer, you deal blackjack hands, spin roulette wheels, and take bets at the craps table. However, you do all of this on your own, inside a live casino studio. The players are an at-home audience who are interacting with you via a live video uplink so that they can play live casino games from home on a platform like Mr Green, which offers dozens of live table games to players around the world. For instance, the online casino offers live versions of roulette and blackjack, but it has also broadened the range of titles available to gameshow titles such as Dream Catcher, Monopoly Live or Crazy Time.
Chief Listening Officer
This one might sound confusing, but it is one of the most important jobs in any major company. A chief listening officer, or CLO, is responsible for monitoring all internal and external communications about the company, especially on social media. Their job is to curate a digitally savvy communications strategy that is responsive to what customers are saying, sensitive to the news cycle, and always two steps ahead of a crisis. For this reason, a chief listening officer can easily earn upwards of $150,000 a year.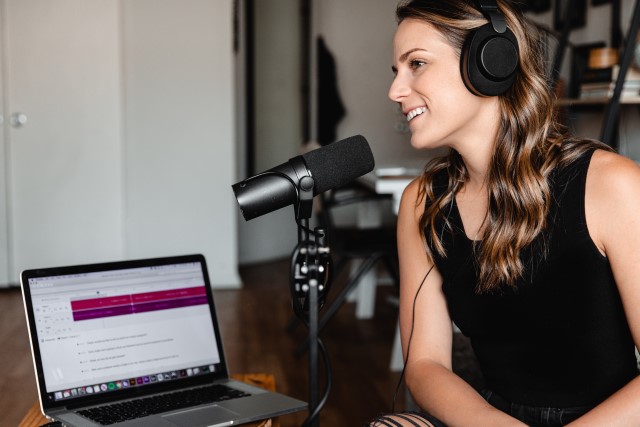 Podcast Producer
Podcasts were little more than a cottage industry just a few short years ago, but all of that has changed. The podcasting industry is now worth tens of billions of dollars a year, employing millions of people. As a podcast producer, your job is to secure guest speakers, produce the audio, edit the final package, and sign off on the scripts. You can be a podcast producer if you have previous experience in creative industries, whether that's in writing, sound editing, or directing. Salaries vary a lot, as it depends on whether you are podcasting solo or for a major organization, such as a media corporation or public institution.
While these jobs did not exist at all just 20 years ago, they are now some of the most in-demand jobs around. What's more, none of these roles require a university education or complex technical skills.