You may want to look your best at all times, but that isn't always feasible. Life's pressures often get in the way of maintaining a fresh appearance. Work demands, parental responsibilities, and poor health can stifle any progress made in that regard. Moreover, it doesn't help that only 11% of the population is content with their appearance. Many have resorted to enhancing their natural beauty while combining healthy living strategies. Looking your best doesn't take much; here are some tips explaining how.
Maintain a skincare routine
The skin is the body's largest organ and is the first thing people see about you. People are usually conscious about their skin and will go to great lengths to keep it looking radiant. Unfortunately, some resort to harsh products and treatments that are not recommended that damage their skin. This brings them back to square one, often requiring a dermatologist's help.
A healthy skincare routine involves regular cleansing with a gentle product to remove impurities from the skin's surface. That should be followed up with a non-comedogenic moisturizer suitable for your skin type. Moisturizers ensure that you have smooth, supple, and hydrated skin all day long.
Your skincare routine must also include regular sunscreen use to protect you from the sun's harmful UV rays. There is a belief that makeup can hide many skin discolourations, but only in limited ways. Your skin is like a canvas for any makeup, so it's important to take excellent care of it for the best results. That is when exfoliation comes into the picture. Its main role is to slough off dead skin cells to reveal a fresh and revitalized complexion beneath it.
Dress well
Your choice of clothing can say a lot about you. Clothes are powerful tools that express your personality, cultural influence, and style preference. Style experts say the best way to exude confidence in your garment choice is to dress to suit your body. In other words, choose clothes that complement your body type and skin tone. Did you know that some colours make your skin pop? You may have heard this about your eyes, but now you know it has a similar influence on your skin. Experimenting with different cuts and colours is important until you get the look right.
If you love timeless, classic, bold, or casual pieces, choose clothing that makes you feel confident. Wearing expensive clothes is not what it means to dress well. If you can afford high-end clothing regularly, nothing should stop you from doing that. However, it's good to know that dressing well involves avoiding wrinkled clothes, missing buttons, and anything that gives your ensemble a negative outlook. It would be best to avoid over-accessorizing because that can also take away from your overall look.
Know makeup basics
People use makeup for many reasons, and some are to enhance natural beauty, conceal defects, and build self-confidence. What's your reason for applying makeup? No matter the reason, makeup allows you to play around with colours to enhance your facial features and always look your best.
You may have noticed that makeup trends arise every few years, and people get hooked. The fake freckles makeup is a typical example of such beauty trends ladies use to create adorable sun-kissed cheeks. If this boosts your confidence and makes you look good, go for it. One reason to know the makeup basics is to become adept at maintaining a youthful appearance. Simple makeup tricks like blush application, eyeliner, and highlighting are quick ways to enhance your appearance for a youthful look. Knowing these techniques showcases your creativity in makeup artistry. You don't have to book an appointment with the makeup artist when you only need a few brush flicks to look your best.
Maintain a healthy lifestyle and positive mindset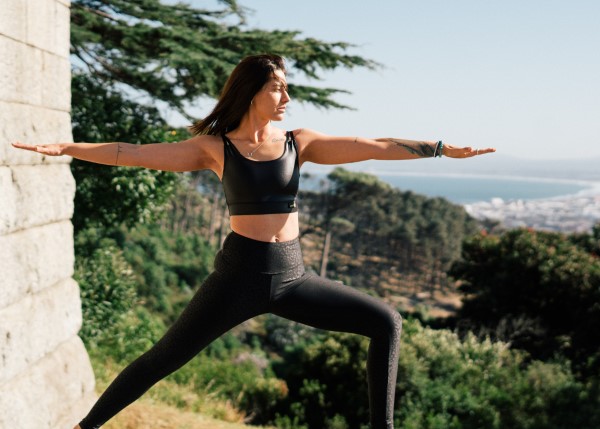 Did you know that constantly having a positive mindset makes you radiate on the outside? It is a type of self-care that focuses on your emotional and mental health, resulting in your pleasant appearance. Science explains that having a positive mindset triggers serotonin production in your brain. This neurotransmitter acts as a hormone and is generally responsible for regulating happy emotions. That explains the radiating physical appearance.
You cannot overlook the significance of a healthy lifestyle on your appearance. This includes excellent nutrition, regular exercise, quality sleep, moderate alcohol consumption, and other healthy lifestyle choices. Regularly doing them helps your body respond to these healthy choices and boost your appearance. The proactive measures you take concerning your health will help you look your best.